Comic book creator Jim Baikie died on the 29th of December. He is survived by his wife, Wendy, children Jacqueline, Jane, Vanessa, Caitrian and Ellen, twelve grandchildren and two great-grandchildren.
A 2000AD stalwart, he began work on the comic strip Valentine for Fleetway, before working on licensed titles such as Doctor Who, Star Trek and The Monkees for the TV-tie-in comic Look-In.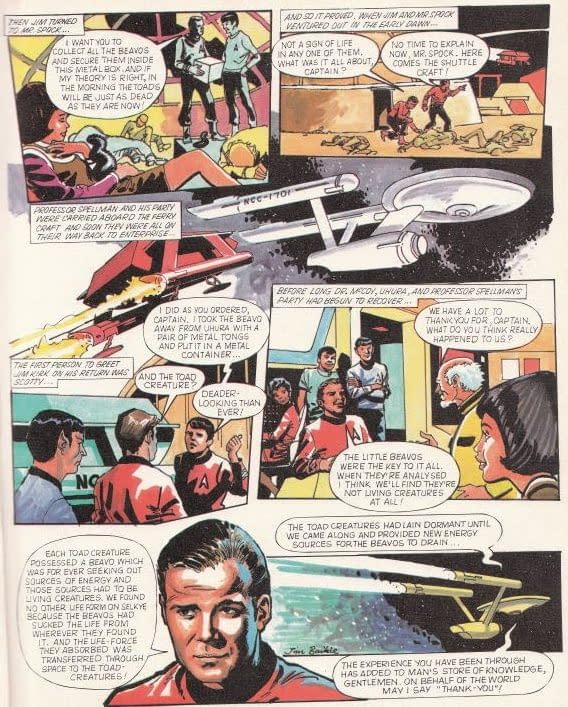 He also worked for years on girls adventure comics such as Jinty.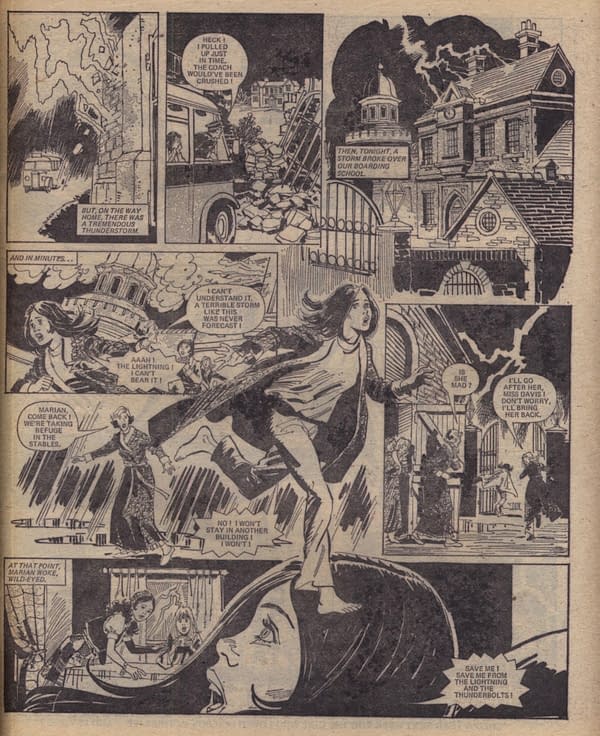 But he will probably be best known for co-creating the alien visitor to a Birmingham council estate comic strip Skizz with Alan Moore for 2000AD, a kind of ET-via–Alan-Bleasdale that was referenced in the recent Attack The Block movie.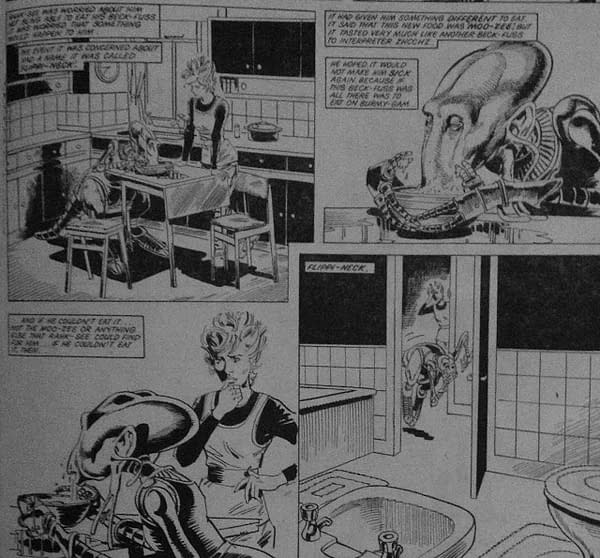 He would go on to co-create and draw The First American for Moore's America's Best Comics line in Tomorrow Stories. And would return to 2000AD to write and draw Skizz II and Skizz III.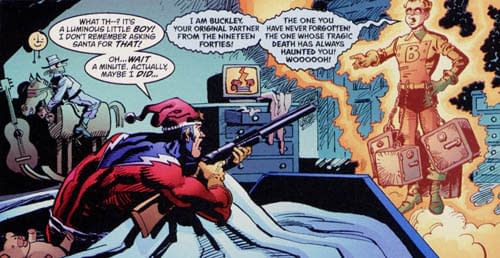 He also co-created and drew Electric Warrior with Doeg Moench for DC Comics in the eighties, drew New Statesman, Bloodfang and the first Judge Dredd story for Judge Dredd Megazine and The Twilight World in Warrior.
Baikie also worked in the US on big name titles such as Batman and The Spectre, but he will best be remembered for his 2000AD work, much of which remains in print. Comic book creators have been remembering the man and his work.
https://twitter.com/pbrainey/status/947052182385381377
Sad news about comic artist Jim Baikie. Did the lot, but his best work is in 2000AD if you ask me… R.I.P… pic.twitter.com/9gdYcZhWQY

— Martin Gleeson (@martin_gleeson) December 30, 2017
Sad to hear of the passing of the wonderful Jim Baikie. An amazing artist and a generous man, he was very helpful when I did my first pro comics, a guest episode of his and John Smith's New Statesmen. As grounded as he was skilled, he'll be missed.

— Duncan Fegredo (@duncanfegredo) December 30, 2017
RIP Jim Baikie. From FIRST AMERICAN, written by one A. Moore pic.twitter.com/usvTY1gDLI

— John L. Roberson (@jlr_1969) December 30, 2017
RIP Jim Baikie. Did anyone better personify that gutsy britcomics aesthetic of looking great without needing to look pretty?

— Phillip Hester (@philhester) December 30, 2017
Sorry to hear about Jim Baikie's passing. Big fan of his work with Alan Moore and Doug Moench (Electric Warrior).

— Rodrigo Baeza (@rodrigo__baeza) December 30, 2017
I'm sorry to hear that artist Jim Baikie has passed away. Whether he was drawing action scenes for 2000AD or character pieces for Jinty he could deliver the goods in a naturally accomplished style. R.I.P.

— Lew Stringer (@lewstringer) December 30, 2017
RIP Jim Baikie. His work on SKIZZ was one of my first introductions to @2000AD and great British comic art. A fantastic eye for figure work, and a talented inker AND painter to boot. A shame that a lot of his American work remains uncollected pic.twitter.com/g20jcQrkyr

— Eoin Marron (@eoinmarron) December 30, 2017
RIP comic artist Jim Baikie. pic.twitter.com/hprsULSbfP

— Henry Flint (@henryflintZ) December 30, 2017
Gutted to hear comics legend Jim Baikie is gone. A true gentleman, and a wonderful artist. So many amazing series, a terrible loss. #RIP

— D. V. Bishop (@davidbishop) December 30, 2017
RIP Jim Baikie… I loved his work. https://t.co/OHAkdJoEy6

— Chris Weston- #SelfEmployed creator of comic art (@westonfront) December 30, 2017
Enjoyed this article? Share it!