In The Light Of "Joker" – How to Make People Identify With a Psychopath
Russell Nohelty writes,
Everyone seems to be talking about psychopaths in fiction right now. I wonder why.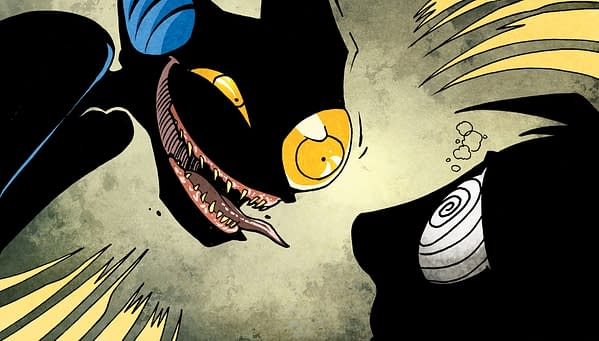 Well, Ichabod Jones Monster Hunter is about a psychopath that escapes a mental asylum and becomes a monster hunter, but doesn't know if he's killing monsters, humans, or it's all in his head the whole time. The fifth issue is on Kickstarter now.
When writing Ichabod Jones Monster Hunter (live on Kickstarter now), the biggest thing I struggled with was making Ichabod loveable. After all, he has been convicted of killing several people, and was currently living in a psychiatric ward under strict supervision. Society deemed him a monster, but it was very important that people saw Ichabod as a hero.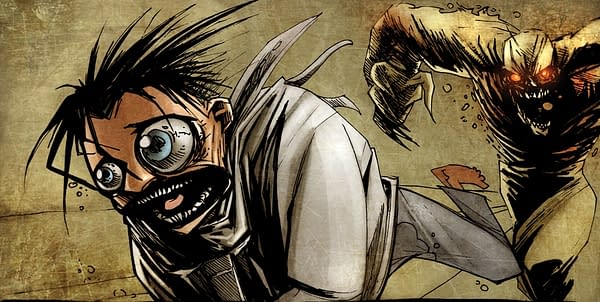 The way Renzo drew Ichabod helped a lot. Those big, watery manga eyes made him instantly relatable, but I still had to write a character that people would fall in love with, even with his checkered past.
Ichabod is brutal and violent, but he rarely takes out his violence on humans, except in flashbacks. Instead, his anger is always directed at monsters, and you only see him kill monsters to protect himself or his loved ones.
But the real reason I think people love Ichabod is because I infused all my insecurities and fears into him, and those fears are relatable to everybody.
Ichabod was born out of the lowest point in my whole life. I had moved to LA with my wife to become a screenwriter, and I wasn't able to get any meetings. It was the middle of the worst recession of my lifetime, and nobody was hiring for any jobs. I had a movie in post-production, but it wouldn't come out for years after I wrote Ichabod.
My career, and life, were stalled. I felt like a failure. Like there was something broken in me that prevented me from having success. I thought everybody hated me, and because that I was worthless.
When I wrote Ichabod, I channeled all my rejection and all my inadequacies into him. I wanted to answer one question. Can a human being who has been cast off from society, and who nobody likes, become a hero?
Ichabod was me, taken to an extreme. Society said that he was worthless and deserving of nothing. Society threw him in a locked cell and threw away the key.
It was how I felt at the time, and how I think everybody has felt at one time of another. And yet, even though society has written him off, Ichabod still takes up the mantle of monster hunter, saves people, and works to change things for the better. He becomes the hero of his own story, and in doing so, people rally behind him, not despite the bits about him that he thinks are broken, but because of them.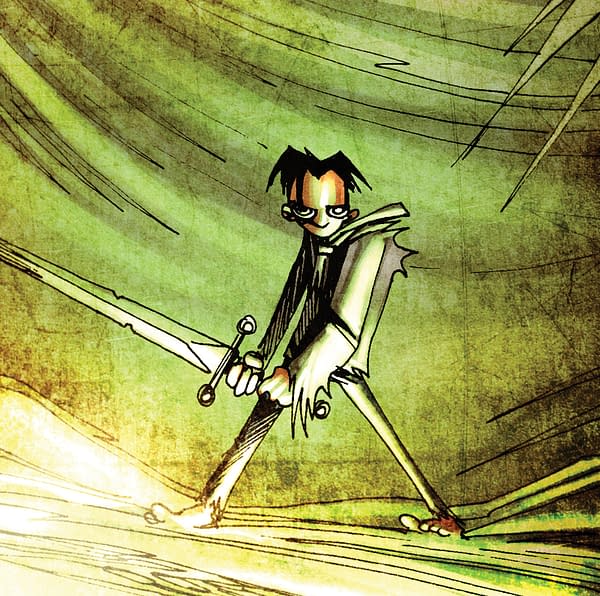 It's those broken bits that make him a hero. It's his tolerance for viscera, his ability to dispassionately kill monsters, and his comfort with the horrors of the world that would break most men that make Ichabod a hero.
It's because he's trying to change the world that people get on his side, I think, because we've all thought we were monsters who were too broken to function, and Ichabod shows us all that we can become the heroes of our own story as long as we try to do good in the world.
And even though it's full of blood and gore, Ichabod is a story about hope in the face of insurmountable odds, and becoming the hero of your own story.
If you want more Ichabod, now is the time to stand up and be a hero. Help me bring Ichabod Jones back from the dead.