Justice League Odyssey #19 Keeps Rewriting the Timeline Too (Spoilers)
Today's Flash #750 reveals a new self-contradictory timeline, which Wally West's Dr Manhattan-powered up Pariah must find a way to sort out. But maybe it's more that just the machinations of Manhattan that got it that way? Because today's Justice League Odyssey #19 has Epoch. The Lord of Time, making big plans for everyone and everything.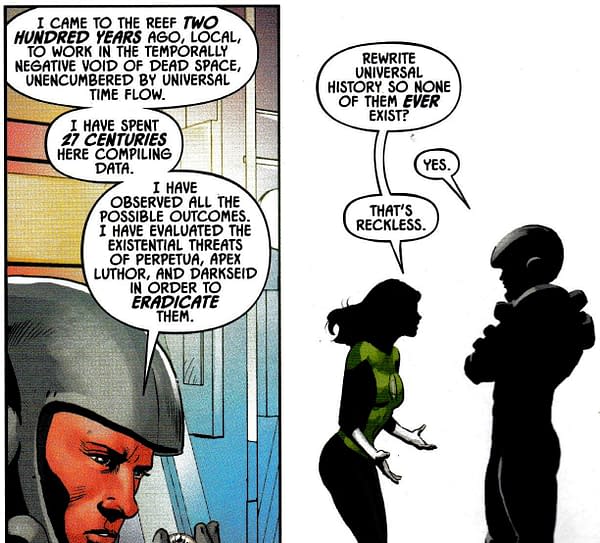 Rewriting the history of the DC Universe… and getting rid of its biggest threats. Hey, didn't Perpetua create the DC Multiverse? Are you sure you want to mess with that?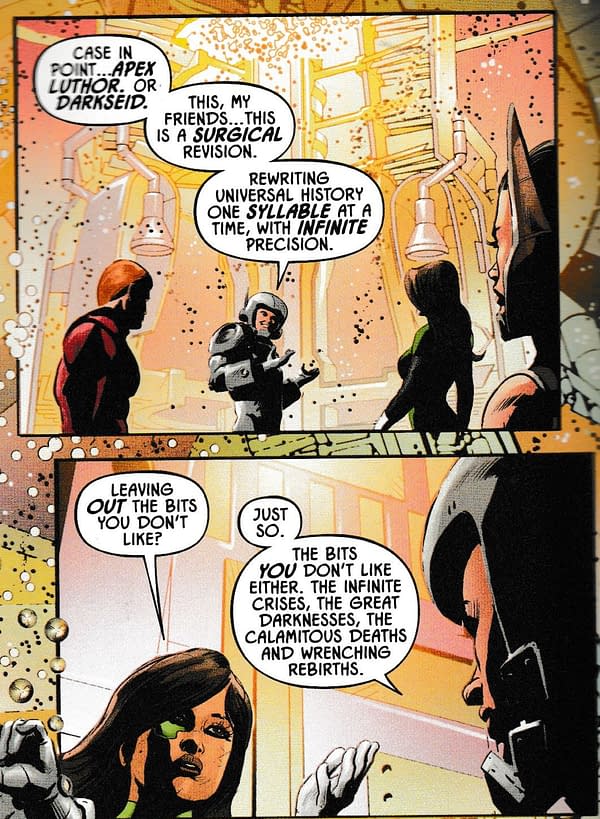 Okay, okay, so he's trying to be careful. But aso getting rid of all the reboots and relaunches along the way.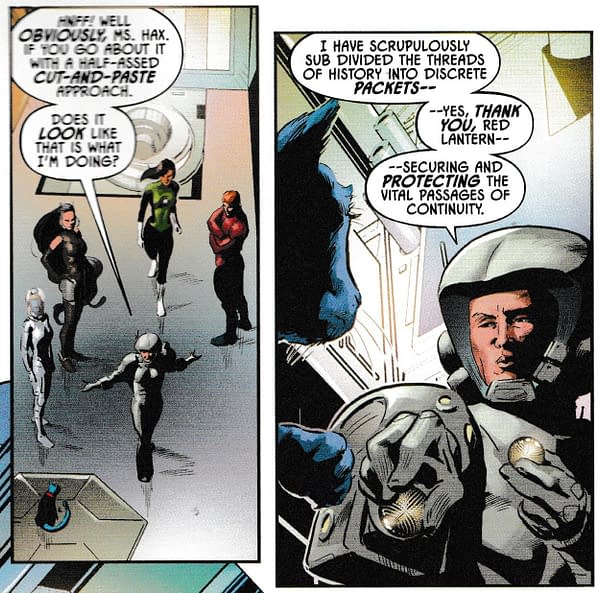 Hmmm… is Epoch doing his best to channel Dan DiDio? Discrete packets? Sounds like Generations to me…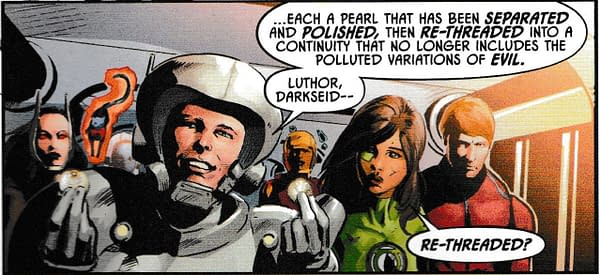 How many new DC timelines can there be at once?
JUSTICE LEAGUE ODYSSEY #19
(W) Dan Abnett (A) Will Conrad (CA) Jose Ladronn
Lost beyond the edge of the universe, the misfit team of Justice League Odyssey crosses paths with Epoch. The Lord of Time has a great plan to solve everything, but it might be the single most dangerous thing anyone has ever done. As Jessica Cruz and her team try to figure out if he's a genius, or crazy-or both-time is running out. A new threat is closing in on them, in the form of Darkseid's latest generation of lethal New Gods.
In Shops: Mar 04, 2020
SRP: $3.99
Justice League Odyssey #9 is out today from DC Comics… I bought mine from Piranha Comics in Kingston-Upon-Thames. Piranha Comics is a small south London comic store chain with a small south-east store in Kingston-Upon Thames's market centre, which runs Magic The Gathering nights on Fridays, and a larger south-west store in Bromley, which also runs Magic nights and has an extensive back issue collection and online store. If you are in the neighbourhood, check them out.