Killing the Truth in Marvel Comics Presents #9 [Preview]
Marvel Comics Presents #9 hits stores from Marvel Comics next week, wrapping up what we're pretty sure was originally meant to be a 12-issue series but got reduced to 9. That means Marvel has to squeeze 4 parts of Wolverine's The Vigil storyline into a single issue, and they're throwing in more Wolverine for the hell of it. You can never have enough Wolverine. The creative teams here include Charles Soule, Zac Thompson, Lonnie Nadler, and Paulo Siqueira.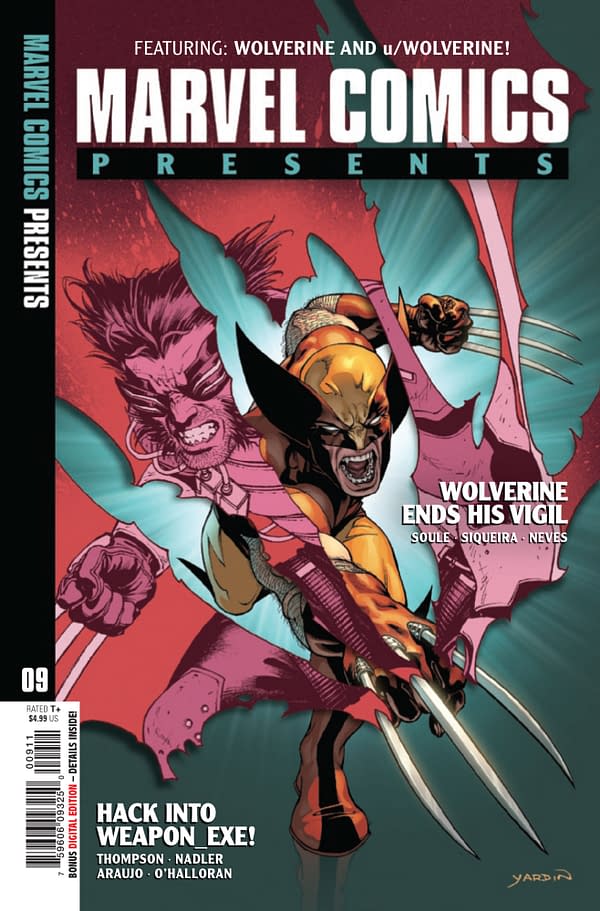 Wolverine and his daughter, Rien, have gone to hell in order to kill the demon Ron Killings, and there they found Rien's mom, a woman Wolverine slept with after meeting her as a very young child. She's not doing so well.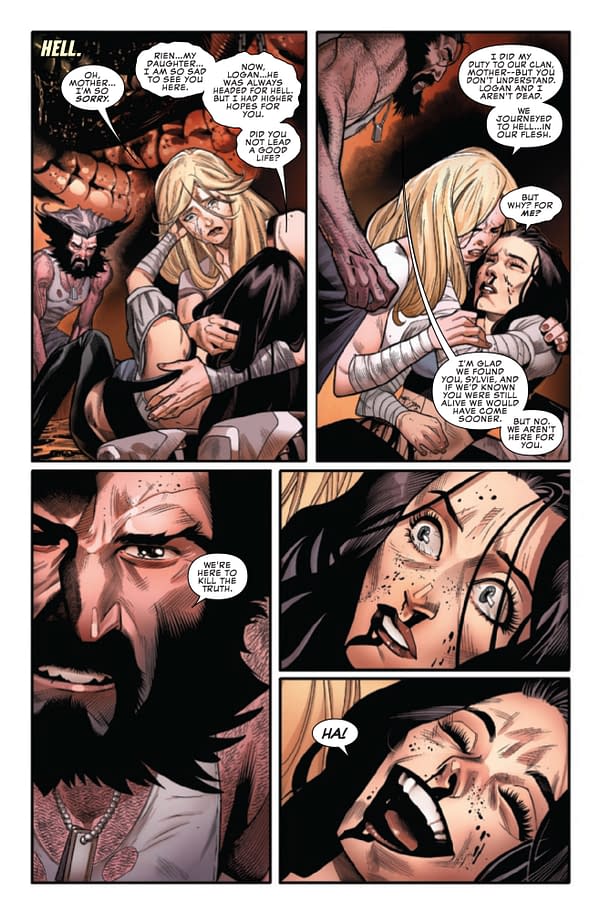 That's probably not the reaction they were hoping for. According to Sylvie, all of this is pointless.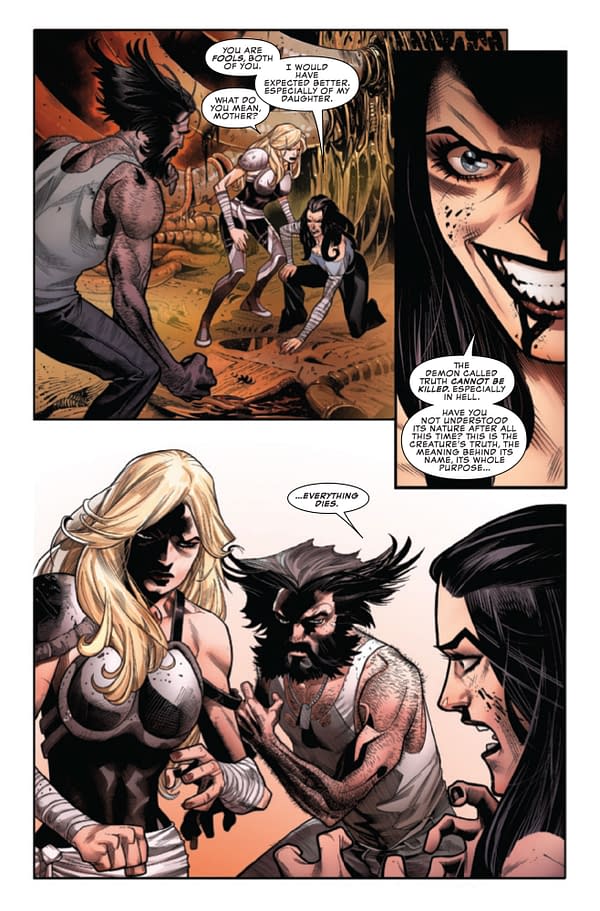 Apparently you can't kill the truth because the truth is a lie or something. It's all very meta.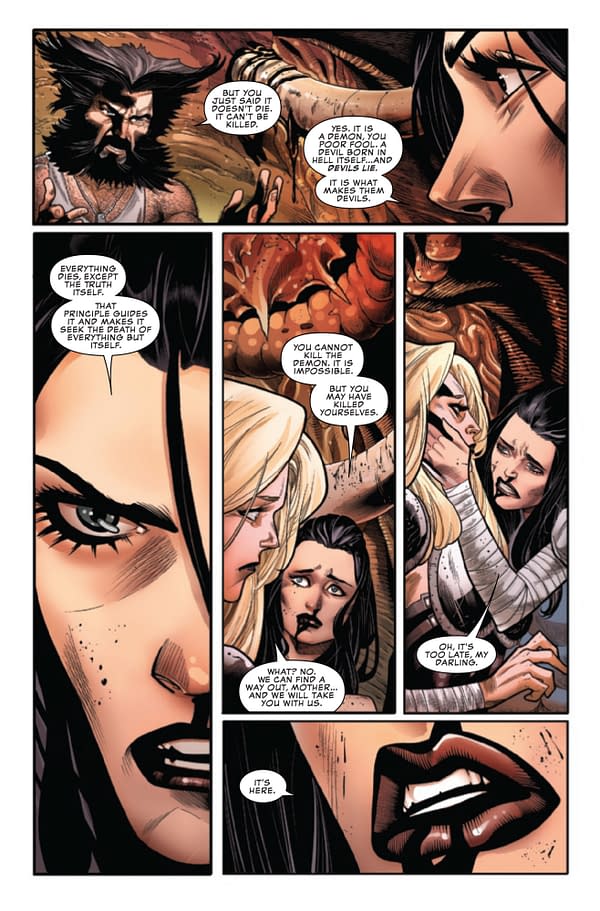 But it would probably be best to deal with a murderous hellbeast before contemplating the meaning of life.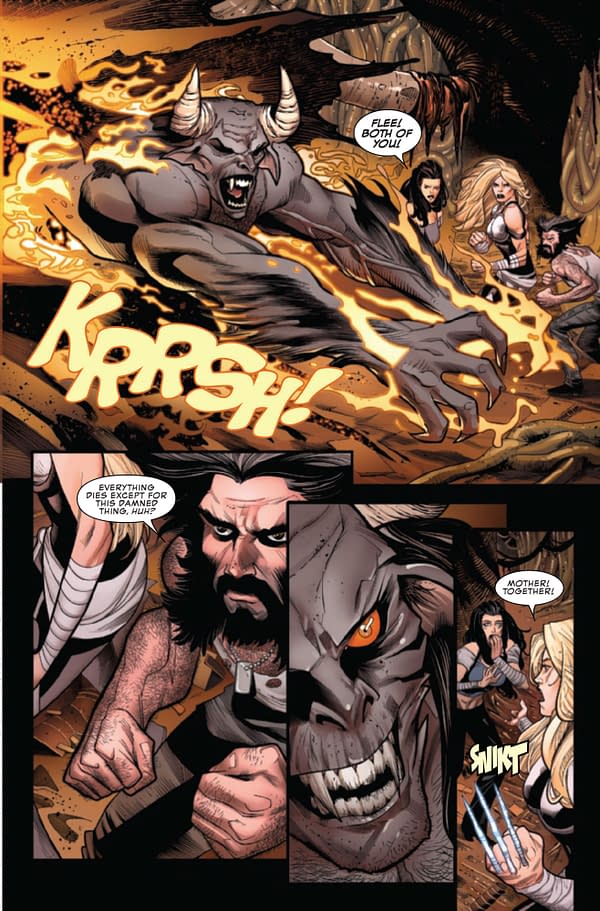 And in this issue's backup story, we revisit the recent What If? comics for a story featuring cyber-Wolverine.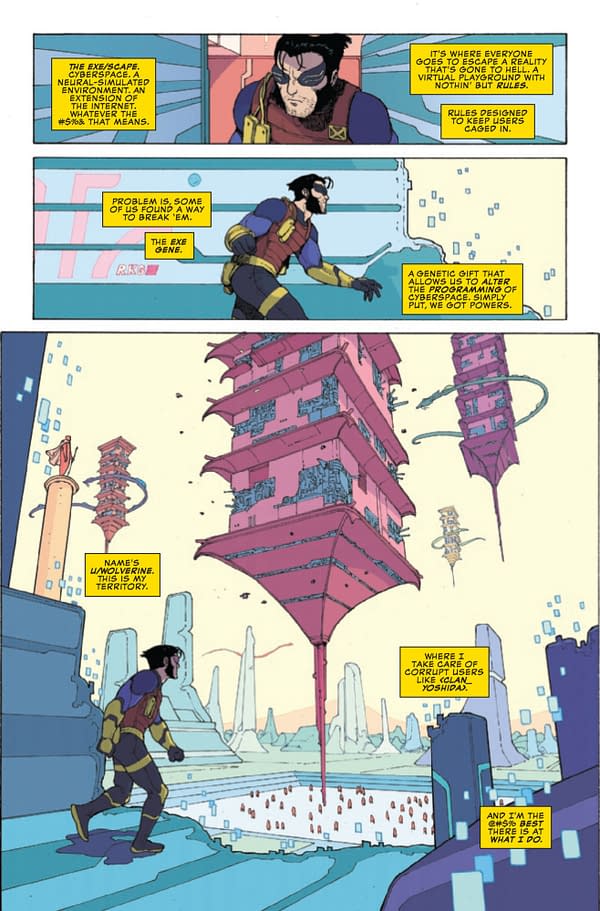 Clan Yoshida? Is Marvel Editor-in-Chief C.B. Cebulski making an appearance in this comic? Boom! Eat it, Chester! That's what you get for screwing up this Marvel Comics Presents relaunch!
Marvel Comics Presents #9 is in stores on Wednesday.
MARVEL COMICS PRESENTS #9
JUL191024
(W) Charles Soule, Zac Thompson, Lonnie Nadler (A) Paulo Siqueira, More (CA) David Yardin
ALL-WOLVERINE ISSUE!
First, Wolverine's decades-long battle with demon the Truth comes to a bloody and brutal finale! Then, head back into the digital world of the .EXE/men to meet their version of Logan!
Rated T+
In Shops: Sep 25, 2019
SRP: $4.99