Fantagraphics has another stable of graphic novels and collected editions coming your way this June. Another installment of Disney Masters and Prison Pit are being released.. Take a look back at Fab 4 Mania with Carol Tyler. Learn what it's like Living Without a Voice with Georgia Webber. More details below.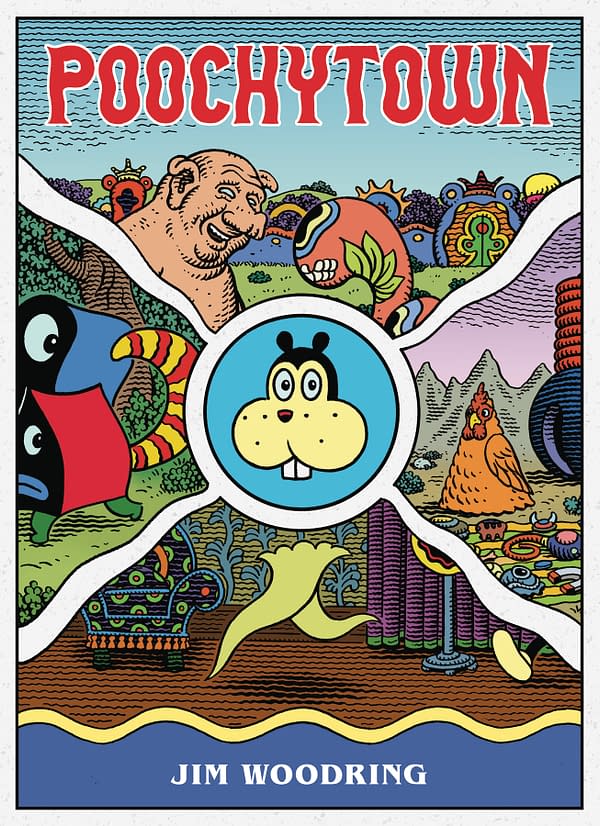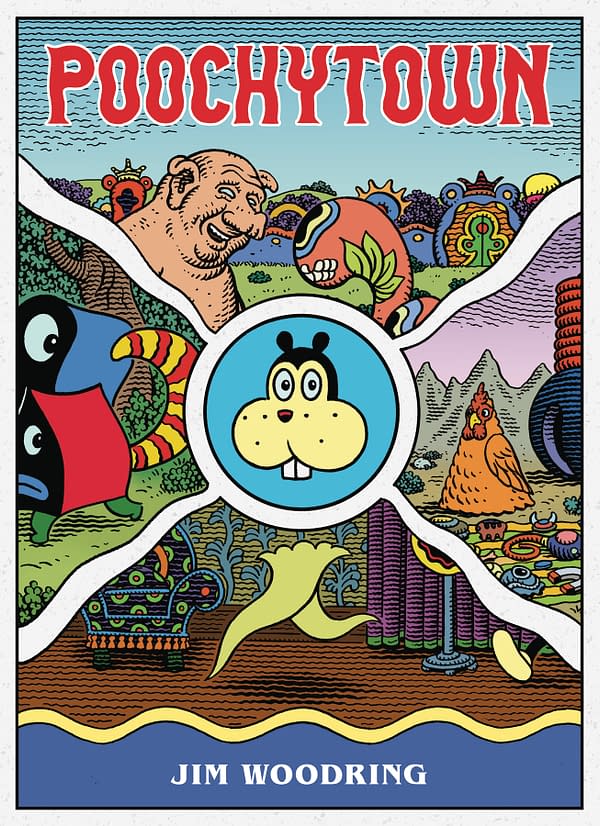 APR181550
POOCHYTOWN HC WOODRING (C: 0-1-2)
(W/A/CA) Jim Woodring
Beginning with Congress of the Animals and again in Fran, Jim Woodring's beloved anthropomorph Frank has been subjected to hundreds of unbelievable adventures and yet nothing could prepare him for the transdimensional depredations of Poochytown, the latest and greatest installment in the ongoing saga. Utterly devoid of topicality, irony, or deliberate cynicism, the Frank stories are instead timeless cartoon sustenance, and Poochytown is the most opulent offering yet. This is a major new book from one of Fantagraphics's most beloved authors. (STL077925) (C: 0-1-2)
HC, 100pgs, B&W SRP: $19.99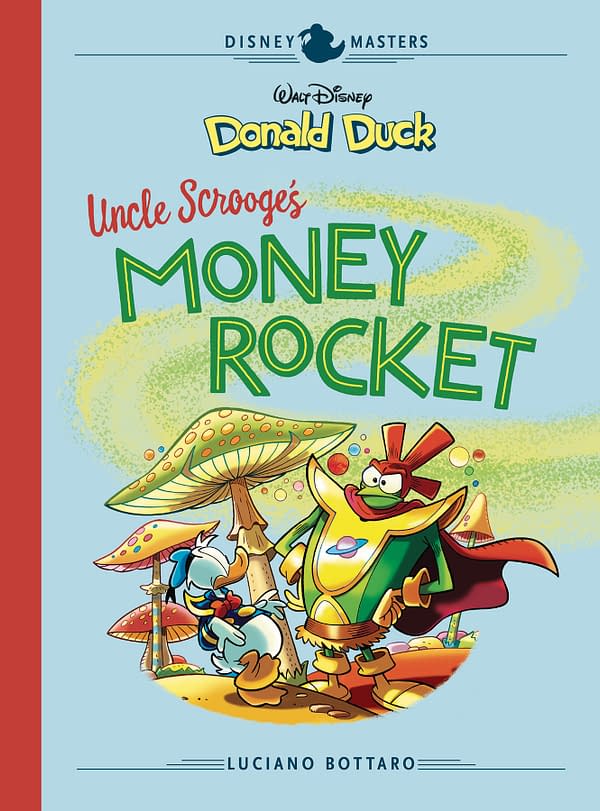 APR181557
DISNEY MASTERS HC VOL 02 BOTTARO DONALD DUCK MONEY ROCKET (C
(W) Carlo Chendi
Our second entry in the new Disney Masters series spotlights one of the all-time great Disney Duck artists, Luciano Bottaro! Building on the Carl Barks tradition, Bottaro spun wild, thrilling, and near-psychedelic Duckburg tales for decades! Now Fantagraphics brings Bottaro's best Disney works to the English-speaking world, starring with, Bottaro's great sci-fi bad guy Rebo in three feature-length Duck classics. (STL077921) (C: 0-1-2)
HC, 192pgs, FC SRP: $29.99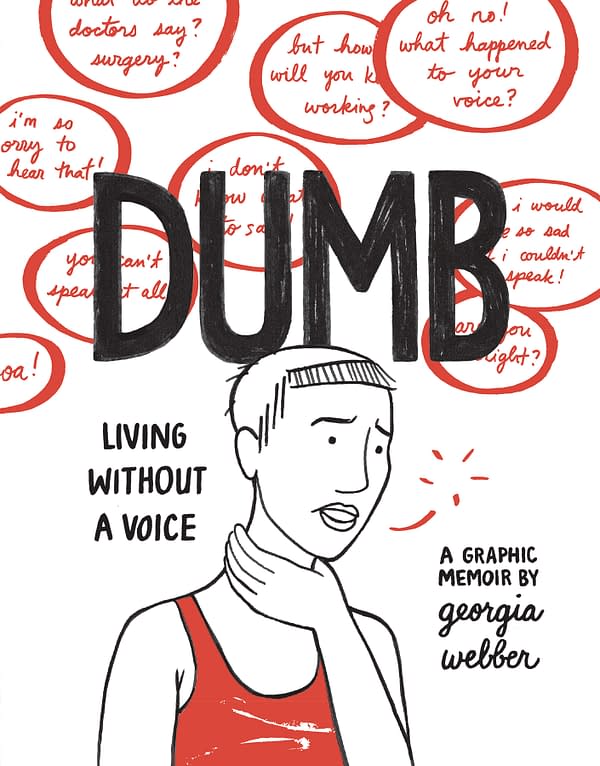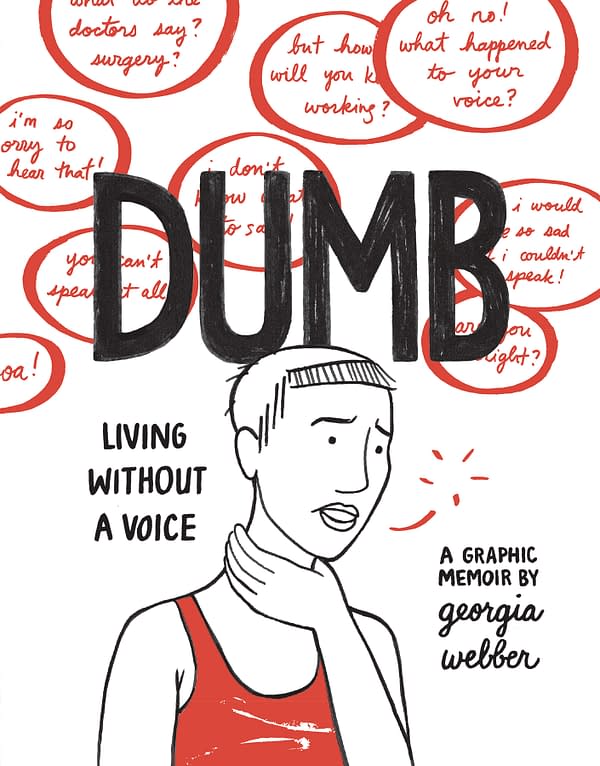 APR181558
DUMB HC LIVING WITHOUT A VOICE WEBBER (C: 0-1-2)
(W/A/CA) Georgia Webber
Part memoir, part medical cautionary tale, Dumb tells the story of how the author copes with the everyday challenges that come with voicelessness. Webber adroitly uses the comics medium to convey the hurdles she faced as well as the fear and dread that accompanied her journey to regain her life. She learns to lean on the support of her close friends, finds self-expression in creating comics, and comes to understand and appreciate how deeply her voice and identity are intertwined. (STL077923) (C: 0-1-2)
HC, 196pgs, FC SRP: $22.99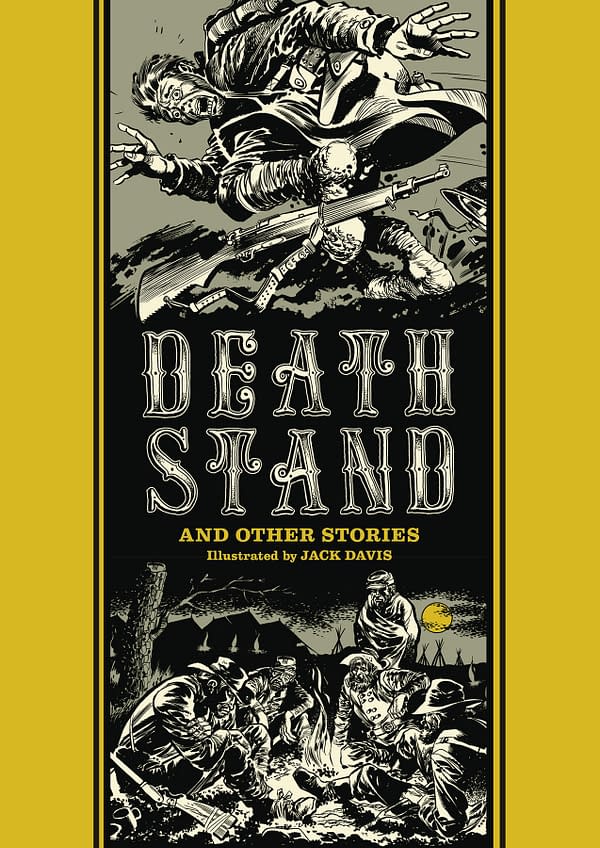 APR181559
EC JACK DAVIS HARVEY KURTZMAN DEATH STAND HC (C: 0-1-2)
(W) Harvey Kurtzman (A) Jack Davis
Death Stand And Other Stories collects all the combat tales Davis and Kurtzman did together for EC's Two-Fisted Tales and Frontline Combat, and even includes Davis's adaptation of an excerpt from James Fenimore Cooper's Last of the Mohicans. More than 30 stories illustrated by Jack Davis, most scripted by EC legend Harvey Kurtzman, plus extensive story notes and bonus features. (STL077920) (C: 0-1-2)
HC, 192pgs, B&W SRP: $29.99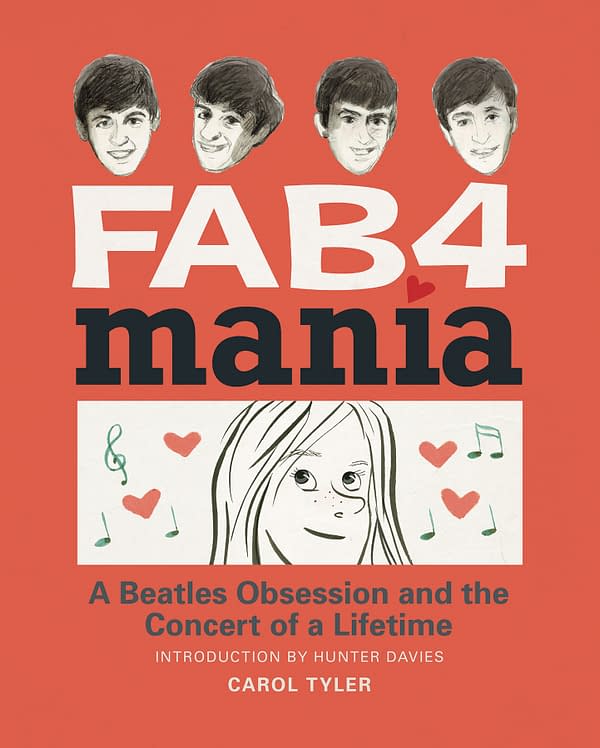 APR181564
FAB 4 MANIA GN BEATLES OBSESSION (C: 0-1-2)
(W/A/CA) Carol Tyler
Acclaimed cartoonist Carol Tyler (Soldier's Heart) recreates the exhilaration of Beatlemania at its height in 1965 and the odyssey that leads her to the famous Beatles Chicago concert later that year. The book brims with rich period details, humor, insight, and beautiful drawings capturing the spirit of the time. It is also about the Beatles, of course, as seen through the eyes of a young, giddy teenager and a reflective, adult artist, and the joy the band gave and continues to give. (STL052377) (C: 0-1-2)
SC, 272pgs, FC SRP: $29.99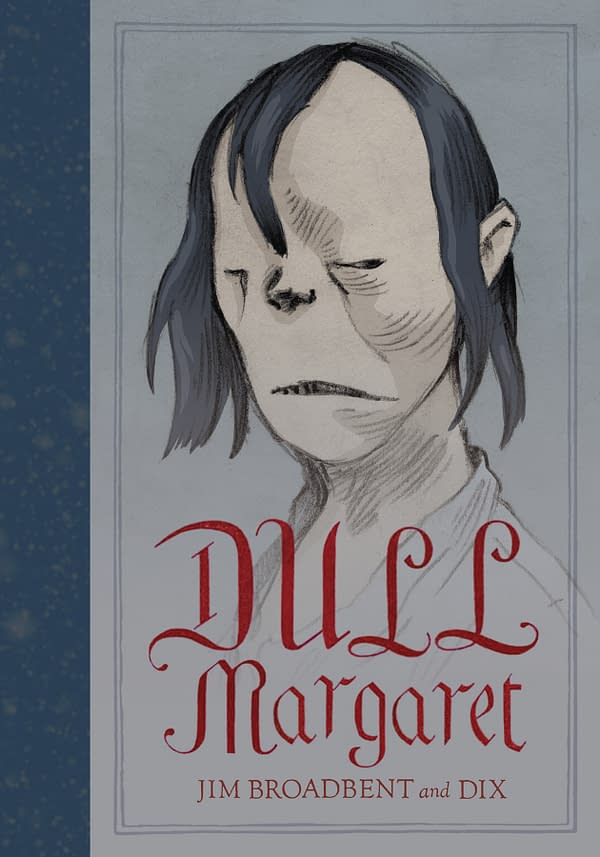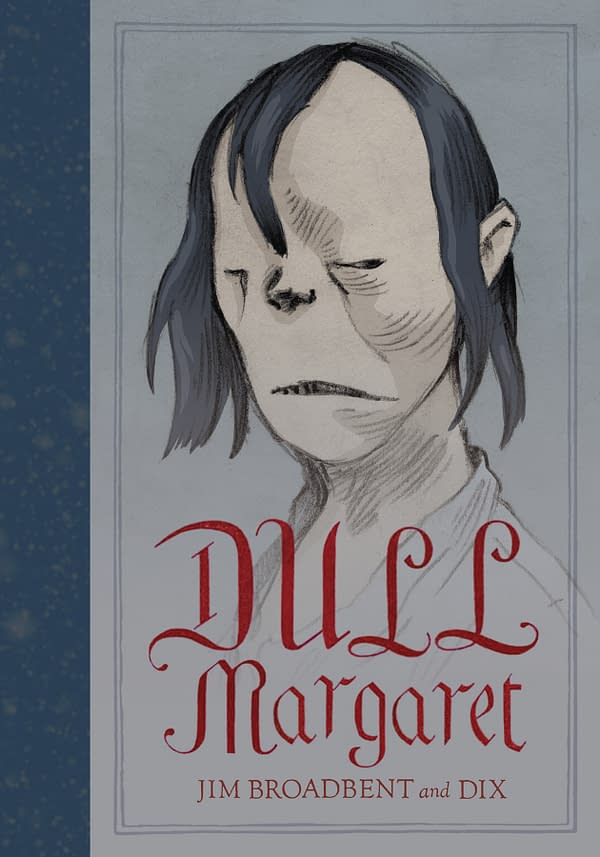 APR181567
DULL MARGARET HC (C: 0-1-2)
(W/A) Dix (CA) Jim Broadbent
Academy Award winning actor Jim Broadbent (Harry Potter, Game of Thrones) and acclaimed Guardian cartoonist Dix (Roll Up! Roll Up!) team up to tell the story of one of the most singular characters ever depicted in graphic fiction: the inimitable Dull Margaret. Loosely inspired by Dulle Griet, a 16th-century painting by Pieter Bruegel the Elder, Dull Margaret also draws inspiration from Goya's witches and Daumier's depictions of roving players to paint its own rich portrait of a damaged soul navigating an unsparing world. Anchored by a sharp, black humor, Dull Margaret is a wildly original graphic novel for the ages. (STL074507) (C: 0-1-2)
HC, 6×9, 152pgs, FC SRP: $29.99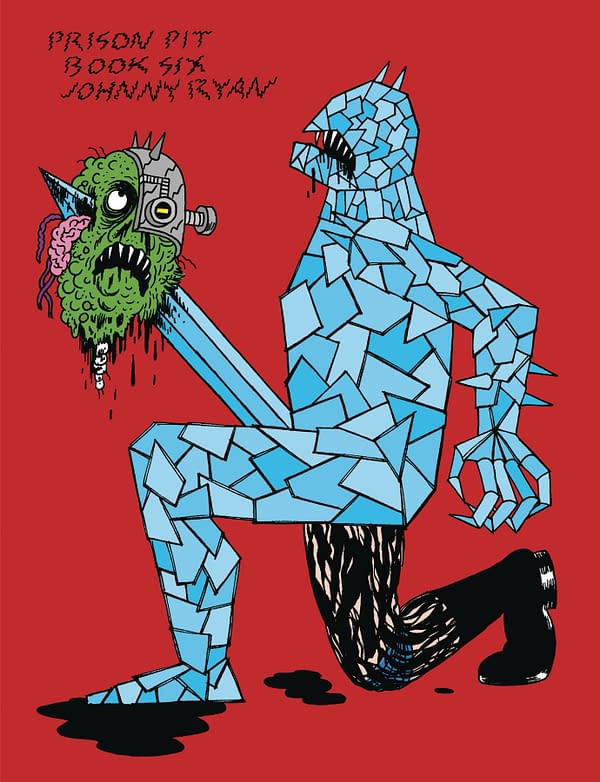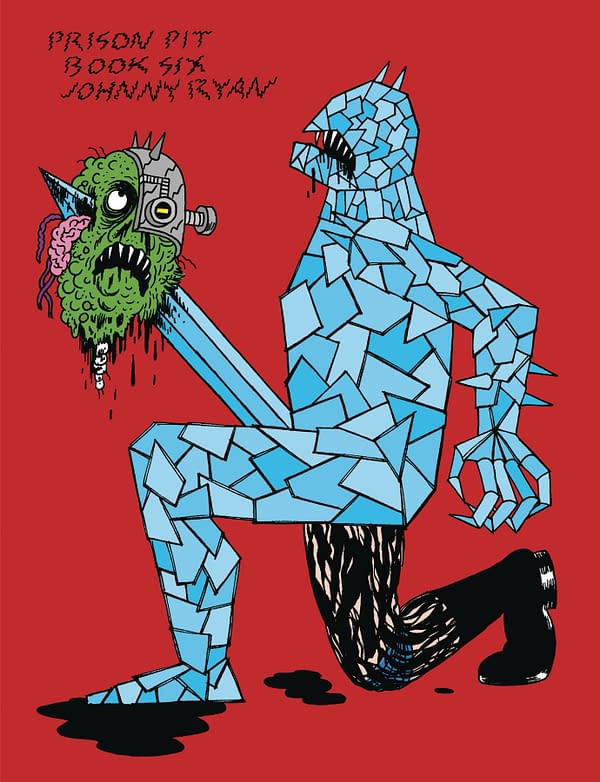 APR181568
PRISON PIT GN VOL 06 (C: 0-1-2)
(W/A/CA) Johnny Ryan
This gory space Odyssey ends the only way it can, with a final fight that pits our antihero against the system that shaped him but couldn't break him. Johnny Ryan's filthy, satirical graphic novel series, which has been adapted into animation, turned into action figures and skate decks and translated into multiple languages around the world, finally concludes! This extra-length final volume is four years in the making and delivers on every front! (STL077927) (C: 0-1-2)
SC, 156pgs, B&W SRP: $14.99
Enjoyed this article? Share it!