Lenny Henry Tackles Lack Of Black Comic Creators, On BBC Radio 4's Today Programme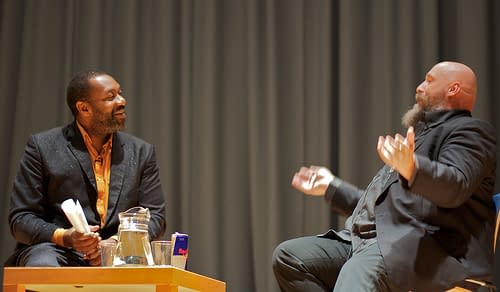 BBC Radio 4's Today Programme this morning, ran a feature towards the end of its three hour broadcast, looking at the ethnic makeup of modern day comic book creators.
Today's edition of the show was guest-edited by long-standing British comedian, writer and producer Lenny Henry, who rocketed to media attention this year after preaching about the dangerously reducing number of black and asian people working behind the camera in British television production. For the first time, the show was made by only ethnic minority staffers, and all of his items he commissioned featured black and minority ethnic contributors.
But Lenny Henry is also known as a big fan of comic books – he has written his own, has been a keen supporter of the medium and, as Radio 4 pointed out, chose Dark Knight Returns as one of his two chosen books on his appearance in Desert Island Discs.
The feature was introduced, mentioning that these days in comics, "Miles Morales is a black Spider-man" to which Lenny Henry was described putting his hands up, saying "it's embarrassing."
The feature began focusing on Black Panther, getting a Marvel movie, mentioning that Captain America is now a black man and quoting Marvel editor-in-chief Axel Alonso as saying
"What's going on right now I think is us doubling down on a philosophy that our comic books should reflect the world outside our window, which means the world in all its diversity and we've started to stretch some of our iconic figures."
The show points out that comic book fans are ever more diverse, visiting a New Jersey comic con and a cosplay competition won by a black Batman who told the BBC "Captain America stands for a symbol, it doesn't matter what ethnicity he has, he is an American hero he stands for the bold and the brave "
Ex-Marvel editor Karl Bollers disagreed, saying "They are stunts, they are not going to last, it's simpler and safer to have a black guy to take over Captain America's position for the next year rather than creating a new black character and trying to really push that character to the public and make them popular… it's always about the bottom line, it's not about social equality because these corporations are here to make money, the most important colour is green."
Current Marvel editor Sana Amanat, talked about the publication of Ms Marvel this year, "the character is Pakistani/American Muslim living in Jersey City who has all of the constraints that a teenager would except that her parents are extremely conservative. She can change the way she can manipulate her body, she can grow tall small, she can grow giant fists, long legs, i think people were afraid we were doing this to get attention, and when it finally came out on stands, people were stunned that it was a really good comic."
Bleeding Cool occasional contributor and ex-DC editor Joseph Illidge was also interviewed, saying "there are fewer black writers and fewer black editors than there have been I think since the nineteen eighties…. you can have the most progressive white American person but there are things that they will not understand. Myself as a black man, when i am in the vicinity of police officers, I gain a hyper awareness of my behaviour, I believe that a black man writing that could relay that because they live it." Illidge claims that black editors are knocking on the door of the big publishers but are perceived to have a racial agenda in their writing and seen in a risk in the days of million dollars movies. The show pointed out that comic companies say that this is doing to not enough minority writers coming forward.
Bobby Joseph, creator of Skank, Black Eye and Afro Kid, was interviewed in the studio
"I need to see more black writers, black creators, black artists…. in DC Comics, there was a character Wally West, the Flash, the kid Flash, red hair, ginger guy, really cool guy, I grew up with Wally West. DC have decided to change Wally into a black character. Which is… interesting. Because the depiction of Wally West in the comic is a kid who's from the wrong side of the tracks, does graffiti, and he's an eleven year old who says "chum". It is suggested that they've shoehorned a black character into the role which Joseph agreed with. "How many teenage kids out there say chum? The last person I heard was Mr T in the eighties. I have no problem with white writers doing black characters, but for me they have to come from a place of realism.
As to the point that not enough black writers are coming forward, Joseph said "There are loads of black authors out there, black writers on TV, I don't see what the argument is." Henry blamed the issues of "institutional problems, if there are more editors… the decision who gets to write things , the more diverse that becomes, the more diverse the writers become, surely."
The issue was raised, as previously in the show, of black gatekeepers just choosing black writers, dismissed by Henry. "You've got to choose the best people for the right job. These things are use determined Brian Michael Bendis, I think, writes very good black characters as does Neil Gaiman, I remember Alan Moore writing Big Numbers… but black writers, diaspora writers are more than capable of writing white characters too."
Henry was later taken to task by the very presenters who owed their position today to him over the questionable dangers of tokenism, and asked him if problems are less to do with race but more to do with class. But if nothing else, Today asked a lot of questions regarding why the topics we heard today, with the people featured within, weren't more common every day…
---
---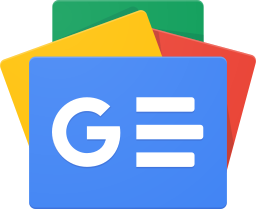 Stay up-to-date and support the site by following Bleeding Cool on Google News today!