Loot Crate's August Anti-Hero Box Unboxed (SPOILERS)
Today is the last day you can order the Loot Crate "Anti-Hero" core box for August 2016. The one that was advertised thus. So what's inside? Thanks to Instagrammer wishalloy we have a full unboxing.
We start with that Harley Quinn Q-Fig.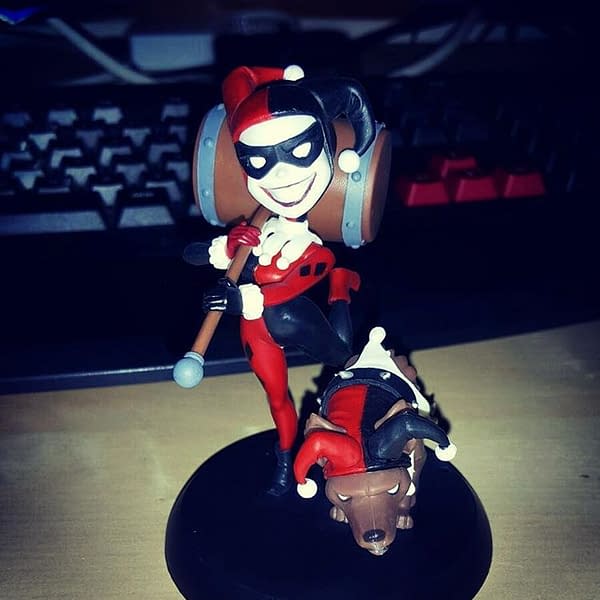 With a Harley pooch. Then somewhere to keep your fistful of gold coins…
A Hellboy piggy bank. Then there's something wearable, from Archer *and* Kill Bill.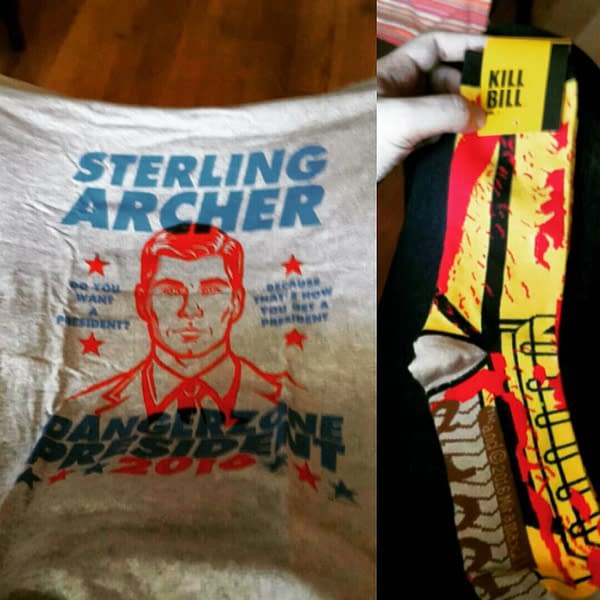 Kill Bill socks? Random…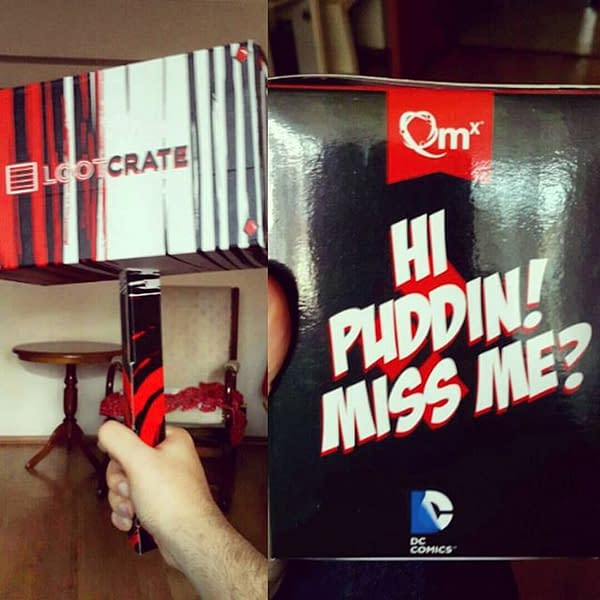 And the Loot Crate itself seems to transform into a Harley Quinn mallet… Or something, Not sure on this one…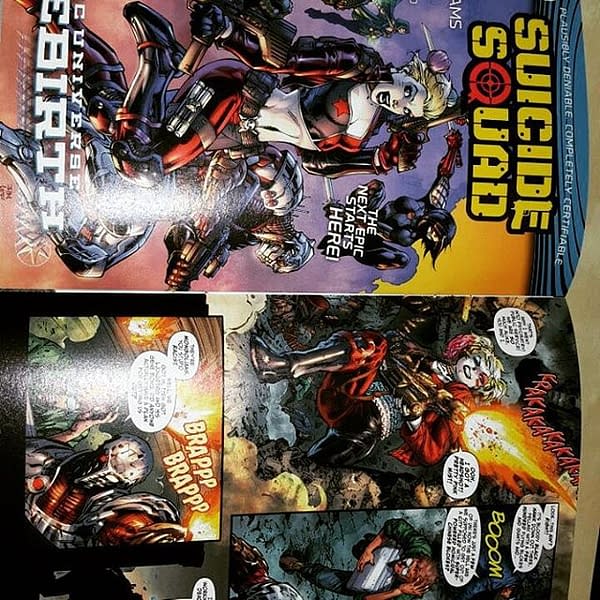 There's a preview of Suicide Squad Rebirth in the magazine – and a full digital download of the comic.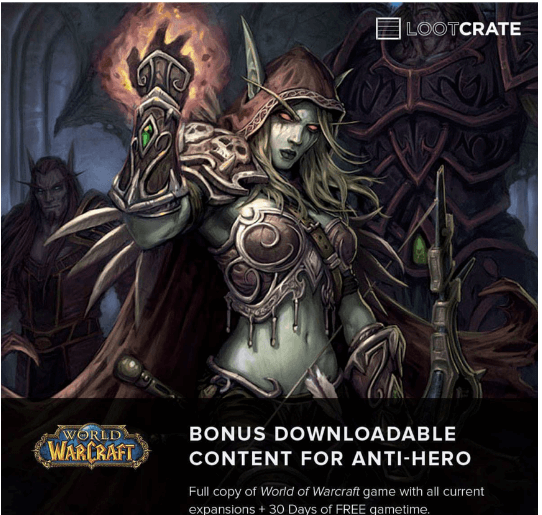 And while we're at it a fully downloadable World Of Warcraft with all expansions for thirty days play.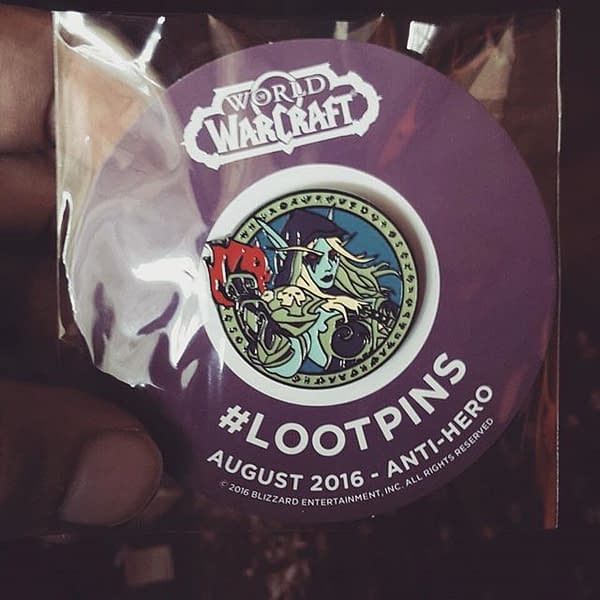 Oh and, a World Of Warcraft badge of course. If you want in, click here and use the code BLEEDINGCOOL for 10% added discount.