Louise Simonson Writes Wonder Woman 1984 Prequel For Walmart
The Hollywood Reporter put up a piece about a new Walmart-First Wonder Woman comic book out in two months that works as a tie-in and prequel to the new Wonder Woman 1984 movie – as and when it comes to cinemas. They headlined that the lead story would be co-written by Wonder Woman 1984 associate producer Anna Obropta. Bleeding Cool preferred to headline her writing partner, the amazing Louise Simonson. Writer on the X-Men and Superman comics, co-creator of Power Pack, Cable, Steel, X-Factor, Rictor, Doomsday and Apocalypse. And the comic will be drawn by her New Mutants artist of choice, Bret Blevins, with Wonder Woman dealing with a hostage situation at the Smithsonian Museum of Natural History.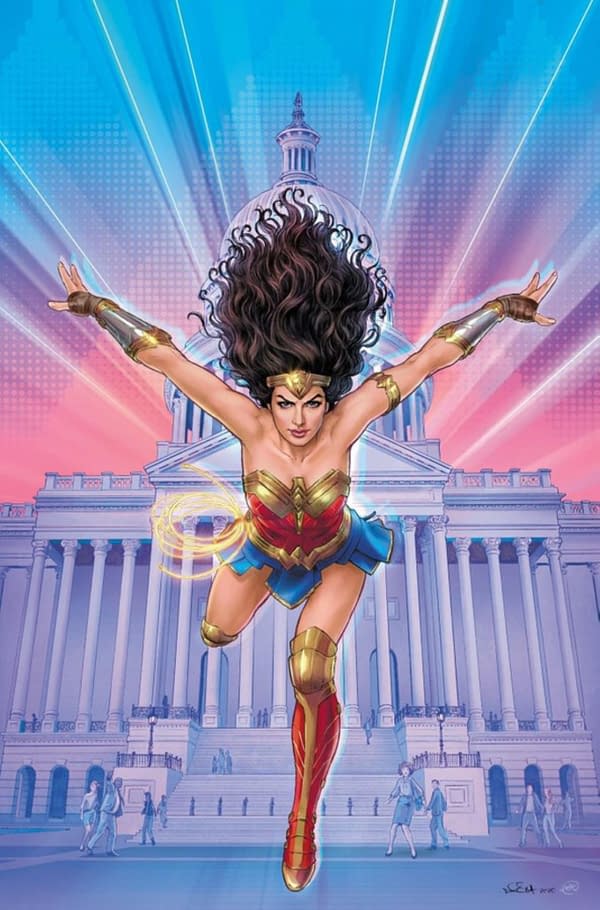 The second story will be Marguerite Sauvage and Steve Pugh, both pretty much up there as well. Their Wonder Woman story will see a villain attempt to steal Diana's lasso for nefarious ends. Probably more than just getting Aquaman to sit on it. And the cover will be by Wonder Woman rebirth artist Nicola Scott.
Wonder Woman 1984 #1 will be released in Walmart stores on September 20th, with copies available via comic book stores and digital retailers on September 29th. Wonder Woman 1984 the movie is currently scheduled for a theatrical release on October 2nd – but we will see, shall we? Someone use the lasso on one of those executives…
Wonder Woman 1984 is directed by Patty Jenkins from a script she wrote with Geoff Johns and David Callaham, and a story by Johns and Jenkins. It stars Gal Gadot as Diana Prince / Wonder Woman, alongside Chris Pine, Kristen Wiig, Pedro Pascal, Robin Wright, and Connie Nielsen in supporting roles. Set in 1984, during the Cold War, the film follows Diana as she faces off against Maxwell Lord and Cheetah. It should be out on October 2nd in the USA and in the UK.