Man-Bat #1- The Last We'll See Of This Sort Of Thing For Some Time?
It does feel a little like the new Man-Bat series launching from DC Comics in February may be the last of this sort of thing for some time. Until the Man-Bat TV series launches that it. Originally planned to be published in May from Batman editor Dave Wielgposz and artist Sumit Kumar, it was sent to the corona-cornfield earlier in the year, but has now been resolicted for February 2021. And, as a result, does seem to be rather out of keeping with DC's current priorities. It may still be a Batman-related book, but that connection has become more tenuous over the years. DC editor Chris Conroy posted "You might ask yourself "Do I really need a Man-Bat book?" but I can tell you, having read it, that this one puts on a SHOW, and deepens the character going forward. (I am also especially taken with how Dave writes the guest stars in the second issue.)"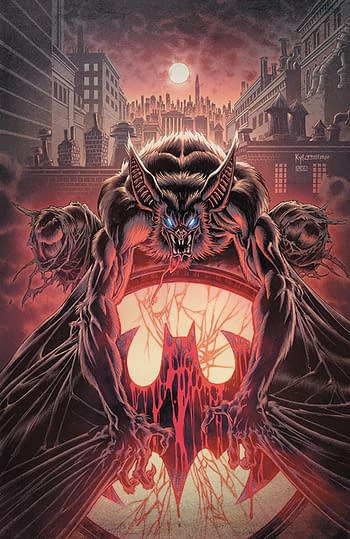 MAN-BAT #1
written by DAVE WIELGOSZ
art by SUMIT KUMAR
cover by KYLE HOTZ
variant cover by KEVIN NOWLAN
RESOLICIT | ON SALE 2/2/21
$3.99 US | 32 PAGES | 1 of 5 | FC | DC
For years Kirk Langstrom has struggled with his monstrous alter ego, Man-Bat, and the serum that transformed him. But he's finally hit rock bottom following a devastating setback, and he's going to take his anger out on every single citizen of Gotham City. Will the combined might of Batman and the GCPD be enough to stop Langstrom once and for all? Or will this just be the start of Man-Bat's devastation?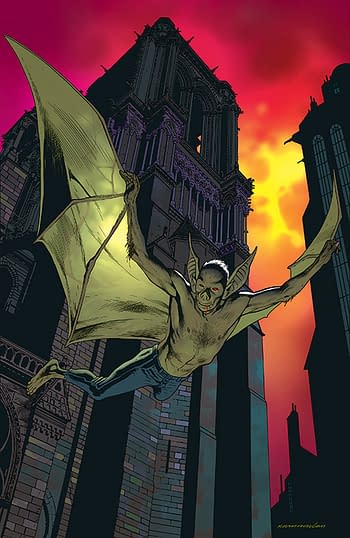 The character made his first appearance in Detective Comics #400 in 1970, created by Frank Robbins and Neal Adams in collaboration with editor Julius Schwartz. The Man-Bat was the star of his own series in 1975–1976, which lasted but two issues before being cancelled. Dr. Kirk Langstrom, a zoologist who specialized in the study of chiropterology, developed an extract intended to give humans a bat's acute sonar sense and tested the formula on himself. The extract worked, but it had a horrible side effect: it transformed him into a monstrous human/bat hybrid creature. This side effect made him so distraught that it temporarily affected his sanity and he went on a mad rampage until Batman found a way to reverse the effects. And he's been flapping around Gotham, on and off, ever since. Look for the launch of the new series in the first week of February 2021.