Posted in: Comics | Tagged:
---
So What's Coming From Mark Millar And Millarworld In 2019 With Netflix?
Hardy Farnsworth asks,
Fair enough, Hardy, let's take a look. Mark Millar's project with Jae Lee was never announced or published. Something Jae Lee was regretful when I spoke to him last year, as it would have happened before the Millarworld deal and all the Millarworld artists (including Reborn's Greg Capullo) got a lot of money in the $30-50 million buyout. Chrononauts: Future Shock with Sean Murphy was never published. Murphy is currently writing his own projects and his Batman: White Knight series at DC has done wonders for his success and profile. The Netflix deal didn't include Kick-Ass, Hit-Girl or Kingsman. As a result, Mark Millar still owns them but is not allowed to write them. Steve Niles is currently writing Kick-Ass and Kevin Smith has been announced as a new writer of Hit-Girl. Wanted was co-owned by Top Cow and may not be part of the deal.
Millar stated that Huck with Rafael Albuquerque was an 18 issue mini-epic, told over three years, with six issues a year. No second series has been published. Instead, Albuquerque is drawing Millar's Prodigy. Huck is lined up with a Ted Melfi script, produced by Neal H. Moritz and Toby Jaffe.
Netflix has published new Millarworld series Prodigy with Rafael Albuquerque, Magic Order with Olivier Coipel and has promised Sharkey The Bounty Hunter with no artist named. It will be a comic in 2019 and a film adapted by Michael Bacall for 2020.
Bounty hunter Sharkey tracks criminals across the galaxy in his converted, rocket-powered ice-cream truck — with help from his 10-year-old partner.
Jupiter's Legacy/Jupiter's Circle was to be followed by Jupiter's Requiem for 2018. It has not been announced or published. Steven S. DeKnight will be showrunner and executive producer, with Lorenzo di Bonaventura and Dan McDermott also as executive producers. DeKnight will also direct the first episode for 2021.
Super Crooks: The Bounty Hunter was announced for 2017 with Leinil Francis Yu. It was not published.
Millar was writing Superior 2 for Leinil Francis Yu. It has not been announced or published.
Empress 2 with Stuart Immonen was meant to start a year ago after Immonen's Marvel contract ended. It has not been announced or published. Lindsey Beer is writing the feature script, with Joe Roth and Jeff Kirschenbaum set to produce.
An untitled Millar/Bryan Hitch title was announced for Winter 2015. It was never announced or published.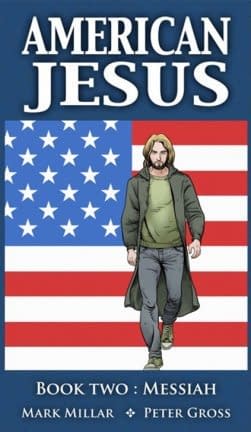 American Jesus: Messiah was announced for 2017 with Peter Gross. It was not published. American Jesus is lined up for 2020 as a Spanish/English Netflix series, Everardo Gout and Leopoldo Gout are co-showrunners and executive producers, Everardo Gout will also direct.
Millar was writing Starlight 2 for Goran Parlov to illustrate and was halfway through eighteen months ago, it has not been announced or published. However Netflix has announced comic book trademark registration for Starcourt, Starbeam and Starcrusher. Nemesis Returns, the sequel to the 2009 series with Steve McNiven, was unveiled in August 2012, rescheduled for 2013 and… never heard from since.
War Heroes was only partially published with Tony Harris.
Millar won't even admit The Unfunnies exists anymore and the artist doesn't mention it on his website.
No news on the planned project with Bill Sienkiewicz or Simone Bianchi.
---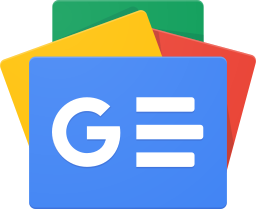 Stay up-to-date and support the site by following Bleeding Cool on Google News today!