Marvel Comics will announce their full March 2020 solicitations this week, but as ever, we just can't wait, so have Frankensteined a few of them together, nice and early. Did we miss any? Let us know in the comments and we will add them: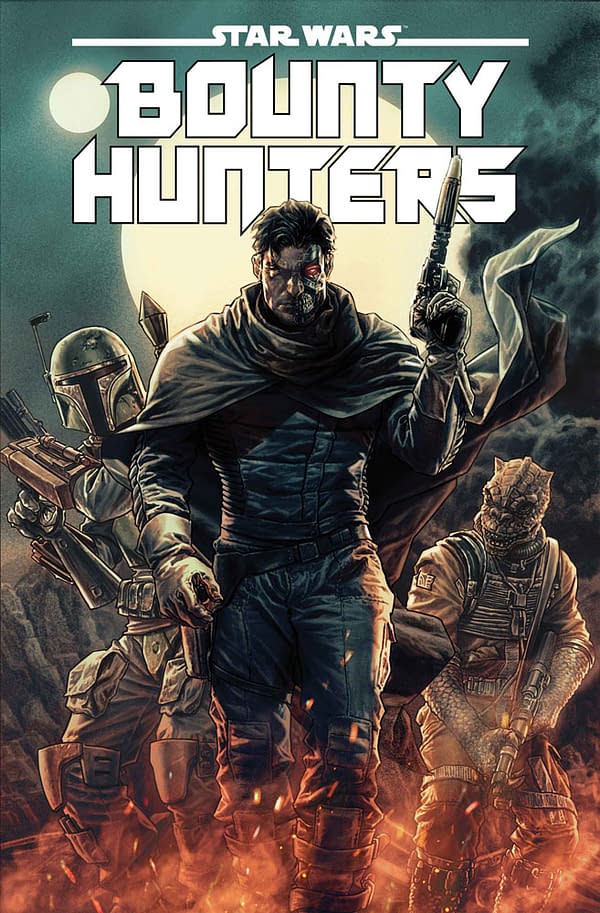 STAR WARS: BOUNTY HUNTERS
(W) Ethan Sacks (A) Paolo Villanelli (CA) Lee Bermejo
The series follows cyborg bounty hunter Beilert Valance as he seeks revenge on mentor-turned-betrayer Nakano Lash, who has recently resurfaced under mysterious circumstances. But Valance isn't the only mercenary looking for Lash, and he soon finds himself on a collision course with Boba Fett, Bossk, and a slew of new killers.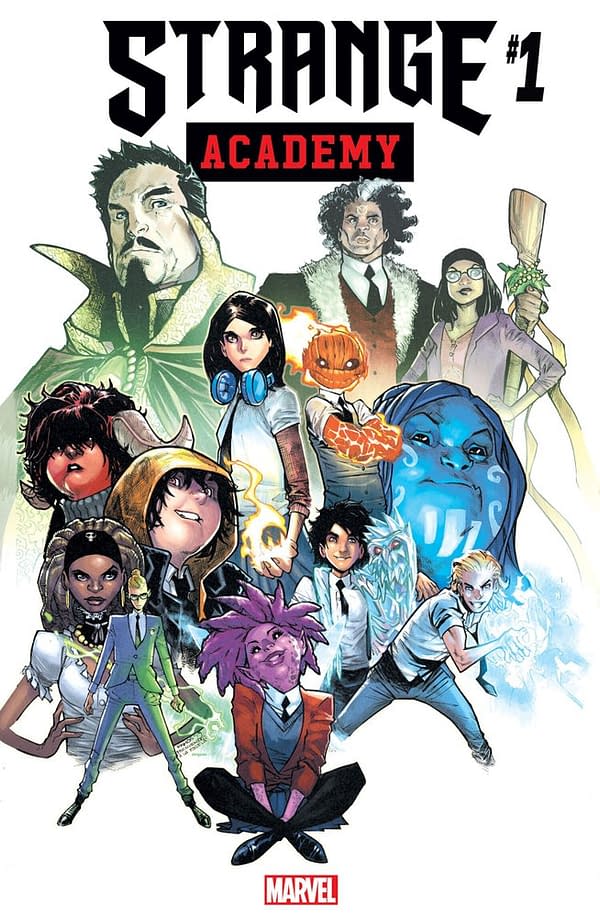 STRANGE ACADEMY #1
(W) Skottie Young (A/CA) Humberto Ramos
STRANGE ACADEMY will center on Emily Bright (a girl who discovered magical powers since birth), Doyle Dormammu (the illegitimate son of the Dark Dimension's ruler), and their new classmates as mysteries begin to unfold not just for the students at the school, but for the entire Marvel Universe. With a new cast rooted in Marvel's history and fan-favorite characters, this series will be the perfect introduction for both fans just diving into comics and for fans who have been following Marvel for years.
Set in the mystical backdrop of New Orleans, The Big Easy will play a pivotal role in STRANGE ACADEMY with its rich local culture, folklore, and innate magic of the French Quarter, the Bayou, the Swamps, and more. To capture the essence of STRANGE ACADEMY, Young and Ramos conducted their research firsthand.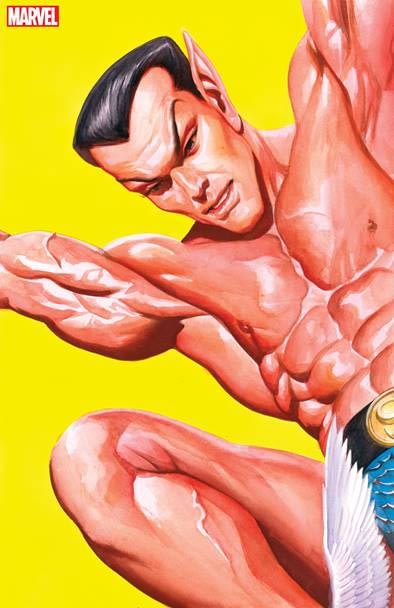 SUB-MARINER: MARVELS SNAPSHOT #1

Written by ALAN BRENNERT WITH KURT BUSIEK

Art by JERRY ORDWAY

Cover by ALEX ROSS

Kurt Busiek will bring together separate creative teams for eight standalone, double-sized comics showcasing Marvel characters from the golden age to today. Like 1994's Marvel series, Marvel Snapshots will be tales told through the eyes of ordinary people, offering insights on the legendary mythos of the Marvel Universe.Marvel Snapshots also reunites Busiek with Marvels co-creator Alex Ross who will be providing the series with covers.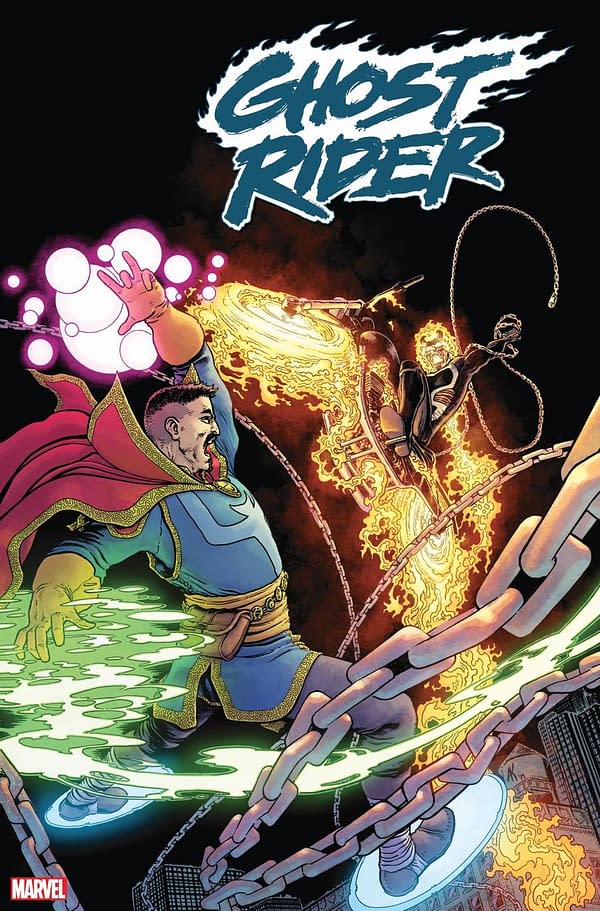 GHOST RIDER #6

(W) ED BRISSON (A) JUAN FRIGERI (A) AARON KUDER

VERSUS THE SORCEROR SUPREME!

As far as Johnny Blaze is concerned, there's one man who had the power to pull him outta Hell, but that man chose not to lift so much as a finger for him, and that man's name is Doctor Stephen Strange! So now Johnny's got a can of whupass with ol' Stevie's name on it!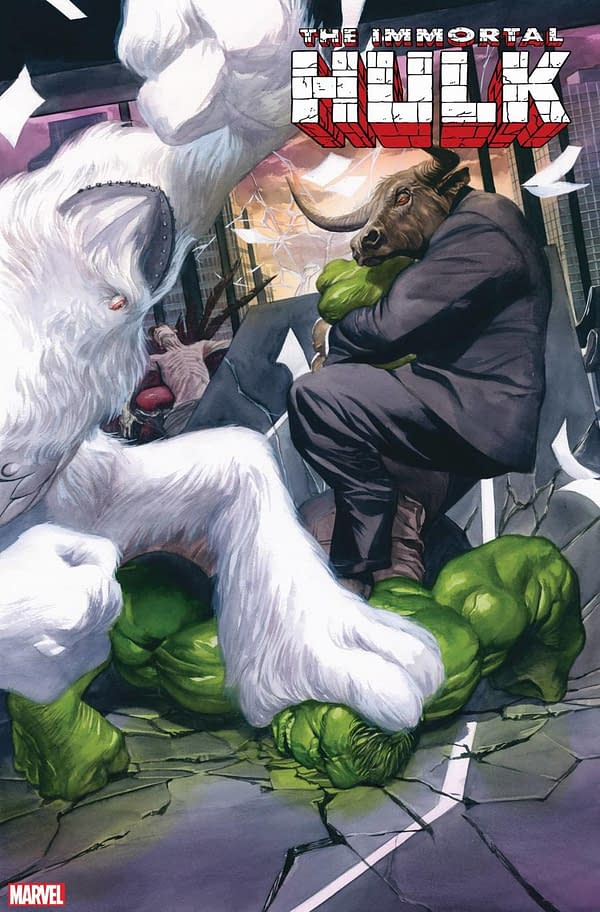 IMMORTAL HULK #33

(W) AL EWING (A) JOE BENNETT (CA) ALEX ROSS

Celebrating 750 ISSUES of the INCREDIBLE HULK! Something is wrong. Something has compromised the simulacrum.

EXTRA-SIZE HULK-SMASHING ACTION! Banner is refusing to yield. Something is wrong. PLUS! ENTER…THE THOUGHTFUL MAN!

Something is wrong. Something is wrong. Something is wrong.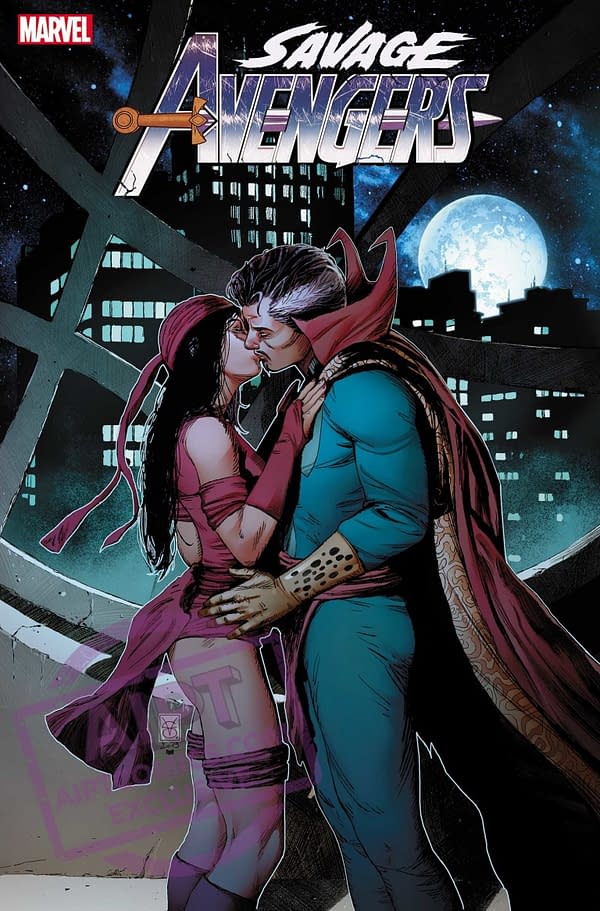 SAVAGE AVENGERS #11
Writer: GERRY DUGGAN
Artist: BUTCH GUICE
Cover: VALERIO GIANGIORDANO
The horrific secret of Kulan Gath's power is revealed. Steel yourself, True Believers, this one is a bummer for the ages. Plus, Dr. Strange & Elektra did what last night?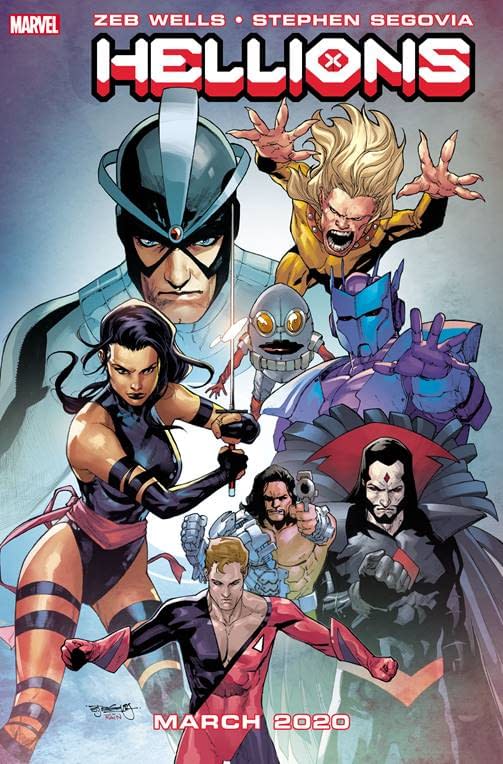 HELLIONS #1

(W) Zeb Wells (A) Stephen Segovia

When the X-Men invited all mutants to Krakoa, they meant ALL mutants, even forgiving the past sins of some of their fiercest enemies. Chief among them was Mister Sinister who now tasks himself with finding purpose for mutantkind's most dangerous outcasts: Wild Child, Nanny, Orphan Maker, Empath, and Scalphunter! Also on hand to do Sinister's dirty work will be X-Men favorites Psylocke and Havok! Will they be able keep these murderous baddies in line or will the team's deadly missions have them succumb to their own sinister natures?
OUTLAWED #1
(W) Eve. L. Ewing (A) Kim Jacinto, Espen Grundetjern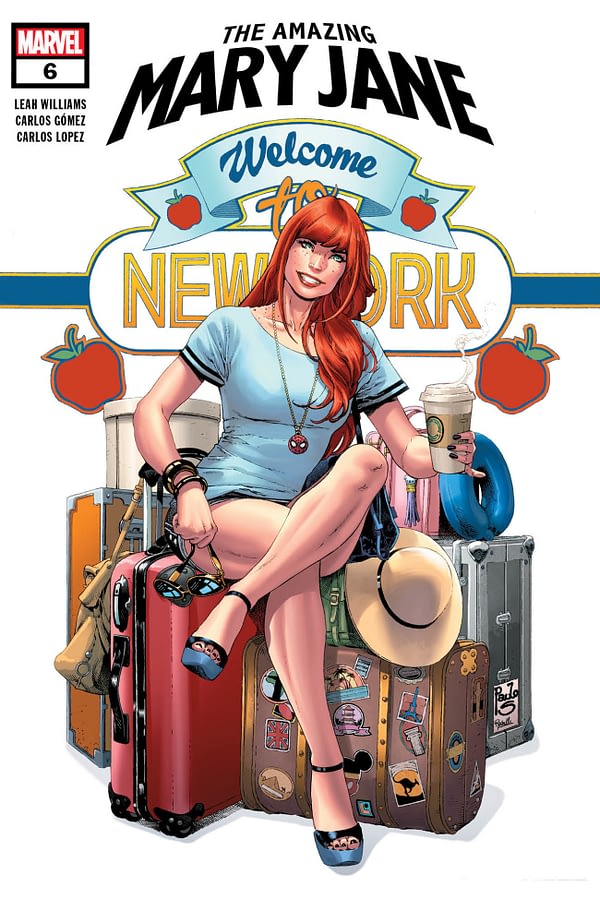 THE AMAZING MARY JANE #6
(W) Leah Williams (A) Carlos Gomez, Carlos Lopez
Back in NYC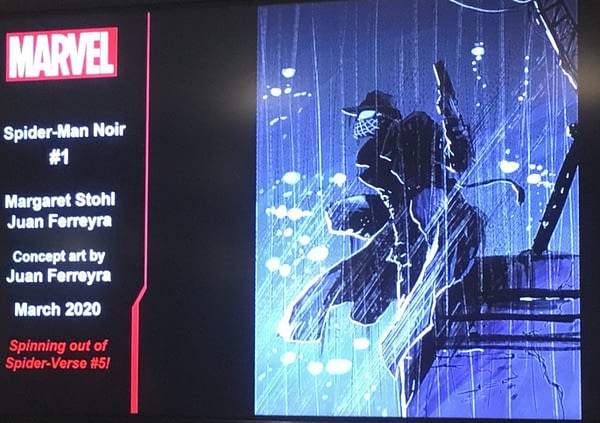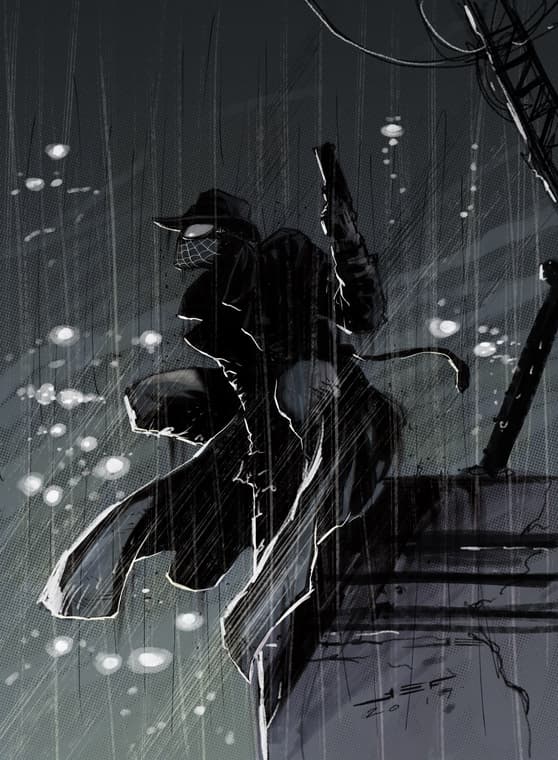 SPIDER-MAN NOIR #1 (of 5)
(W) Margaret Stohl (A) Juan Ferreyra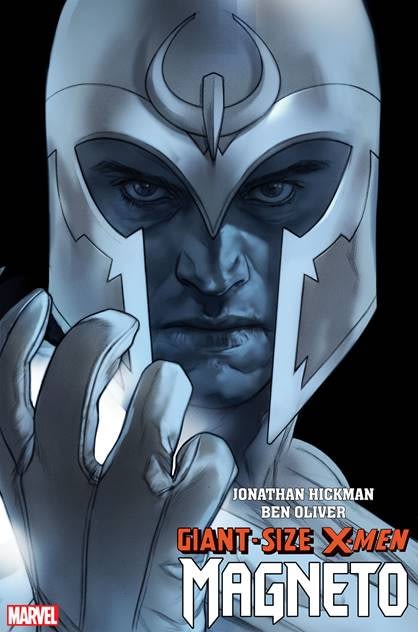 GIANT-SIZE X-MEN: MAGNETO:
(W) Jonathan Hickman (A) Ben Oliver
Created by Stan Lee himself, Magneto's been a fixture in the X-Men mythos since the very beginning. Although he debuted in 1963's X-MEN #1 as the X-Men's premiere super villain, he eventually became one of their fiercest members. Under Chris Claremont's pen, Magneto was equipped with a tragic backstory, shedding light on his motivations and developing him into one of the most complex characters in the Marvel Universe. An unrelenting champion for mutantkind, Magneto once again finds himself leading a mutant nation, but this time, he has all of mutantkind including the X-Men standing at his side. Determined to make this new dream of Krakoa prosper, Magneto must now make dealings with his former sworn enemy— humanity!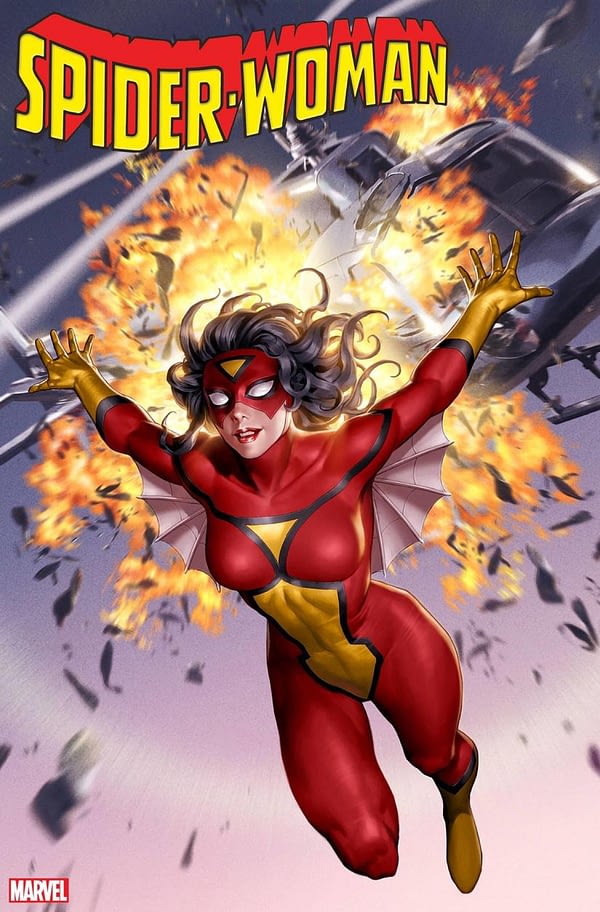 SPIDER-WOMAN #1

(W) Karla Pacheco (A) Pere Pérez

Jessica Drew hasn't been feeling like herself lately (she's not a Skrull, we promise). When the angry, irritable, and unwell Spider-Woman takes a simple security gig to help get back on her feet, she finds herself besieged by unknown forces out to destroy everything around her. What's wrong with Jessica? Just how DID she get this job? And who are these violent lunatics who keep trying to blow her up? WHO CARES? Does Spider-Woman have someone to punch? THAT'S ALL THAT MATTERS.
FANTASTIC FOUR #20

(W) DAN SLOTT (A) SEAN IZAAKSE (CA) NICK BRADSHAW

The Mole Man and his biggest Kaiju return to the surface, with all of their righteous wrath aimed at one man… Wyatt Wingfoot! How can the Human Torch and Sky possibly save him? Y'know, this really would've been a good time to have brought ALL of the Fantastic Four! Also this issue: Meet a never-before-seen Elder of the Universe! Who are they, and how will they change the FF's life…forever?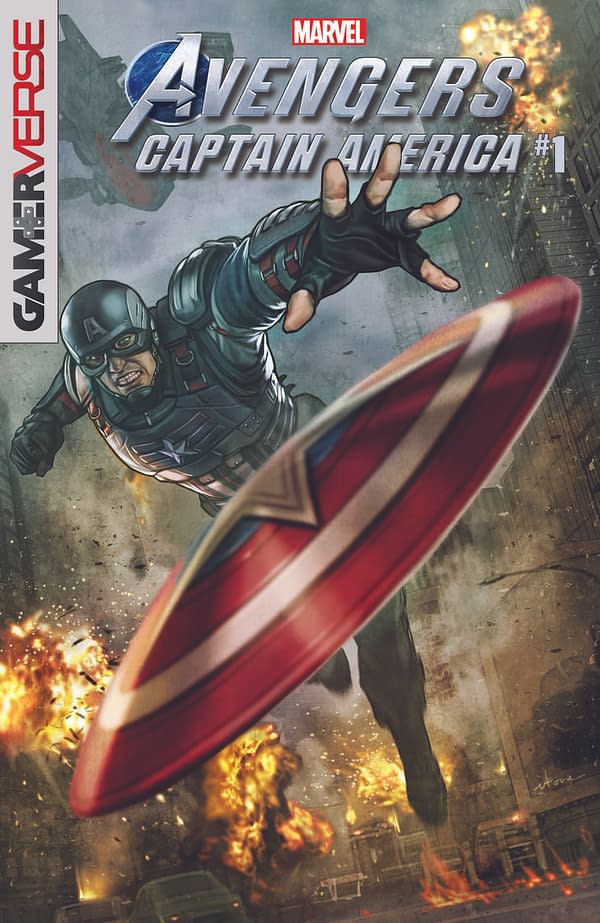 MARVEL'S AVENGERS: CAPTAIN AMERICA #1

(W) PAUL ALLOR (A) GEORGES JEANTY (CA) STONEHOUSE

CAPTAIN AMERICA BATTLES BATROC IN THIS NEW PREQUEL TO THE UPCOMING VIDEO GAME, MARVEL'S AVENGERS!

Since World War II, Steve Rogers has fought for the side of good as CAPTAIN AMERICA! As one of his last friends from the war is laid to rest, Cap must contend with the mysterious robbery of a high-tech weapons company. But what is BATROC THE LEAPER planning, and how will this technology change the FUTURE of the AVENGERS?

The journey to MARVEL'S AVENGERS continues with a mystery and an adventure that sets the groundwork for an inciting incident in the upcoming video game!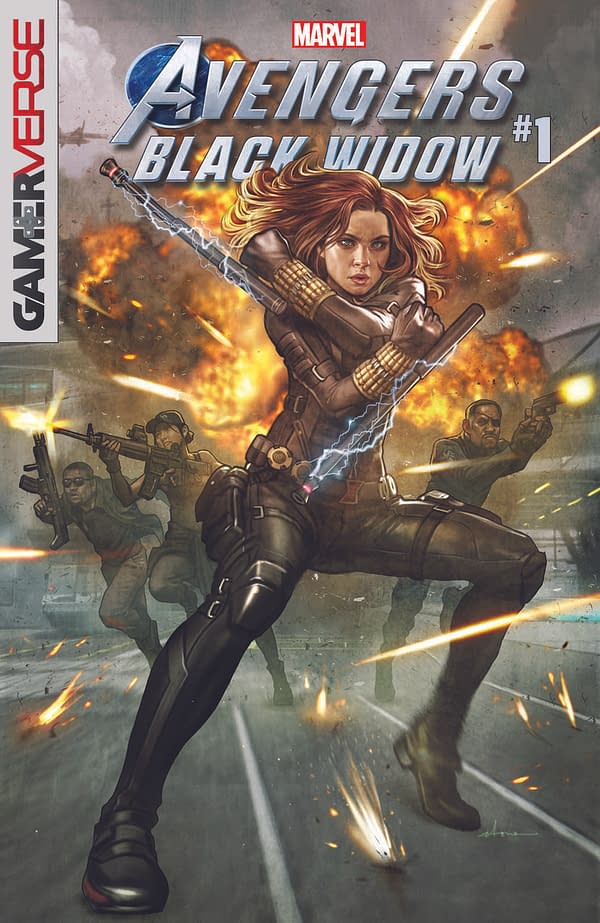 MARVEL'S AVENGERS: BLACK WIDOW #1

(W) CHRISTOS GAGE (A) MICHELE BANDINI (CA) STONEHOUSE

THE SUPER SPY STARS IN THE FINAL ADVENTURE BEFORE THE LAUNCH OF MARVEL'S AVENGERS!

Former Russian spy Natasha Romanoff has joined SHIELD, but when a spectre from her past resurfaces, where do her loyalties really lie? And what is the source of her deadly feud with the villainous TASKMASTER? Solve the mystery in this adventure leading up to the upcoming MARVEL'S AVENGERS video game as we explore a key episode from the dramatic saga of the woman called BLACK WIDOW!
Enjoyed this article? Share it!