Marvel Comics To Publish Timeless Series With Kang The Conqueror
Marvel Comics tweeted out the news as part of their 82nd anniversary Timeless announcements. With the comic that has named it all, by Marvel wunderkind Jed MacKay, behind the Infinite Destinies and Black Cat comics, now with a sequel to the current Kang The Conqueror mini-series that is rewriting his origin, with artists Kev Walker, Joe Bennett, and Mark Bagley all in.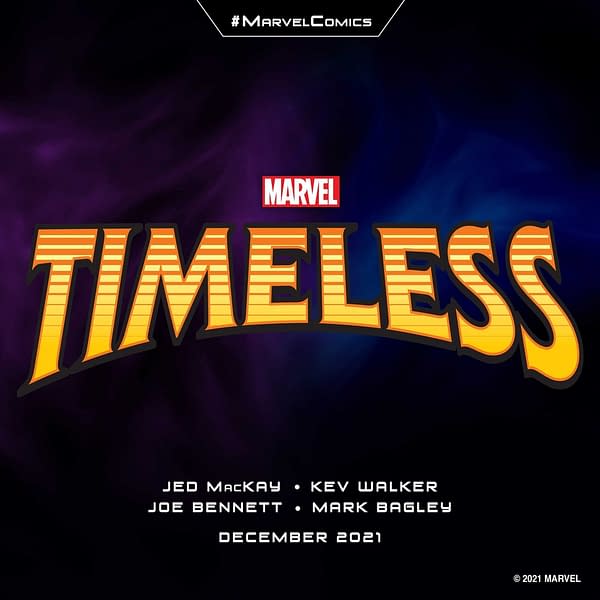 The future of the Marvel Universe is here, and Timeless is where it all begins. When a threatening new timeline emerges, Kang the Conqueror must fight his way through the coming year to protect the main 616 timeline he's worked centuries to solidify as his own. Jed MacKay, Kev Walker, Joe Bennett, Mark Bagley and more provide a first look at what's coming to the Marvel Universe in 2022 in a story that will prove…the Future is Timeless.
Does this have any relevance to his current Black Cat/Infinite Destinies Infinity Stones saga? No idea, but just in case, here's a catch-up of that as well. The Infinite Destinies Annuals featuring the newly bonded folk with the Infinity Stones that have been running through the summer from Marvel Comics, after being delayed for a year by the pandemic, alongside the Black Cat comic book, with Jed MacKay running the show. They tend to have a pattern, a lead character involved in a story that may lead to an individual who wields an Infinity Stone with a Nick Fury back-up strip which has Fury on his own interdimensional journey. Not everything follows that pattern but it creates a general trend. With both Black Cat #9 and Spider-Man: Miles Morales Annual #1 both out today…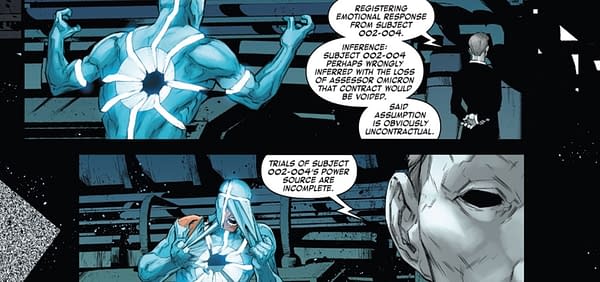 Begins with Iron Man fighting on Miles Morales: Spider-Man's behalf, against The Assessor behind recent assaults on the Morales family, and the teleporting agents he controls called Quantum.
Who it is revealed to have bonded with an Infinity Stone, the source of his power. With Nick Fury setting himself up as defending the Earth from the greatest threats out there.
The Captain America Annual has the Black Widow and Captain America on the Infinity Stones case.
Tracking down Overtime, one of the first to be bonded in the previous big event.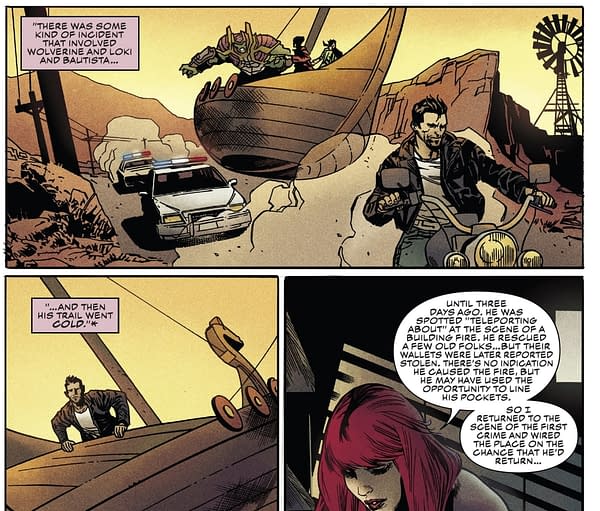 With Captain America debriefing Nick Fury
Reminding us of the proximity issues.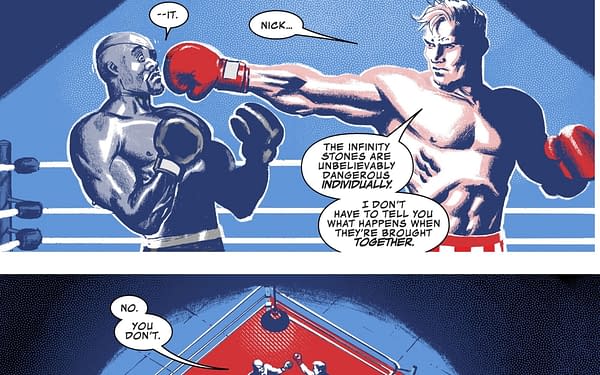 While Nick Fury does some research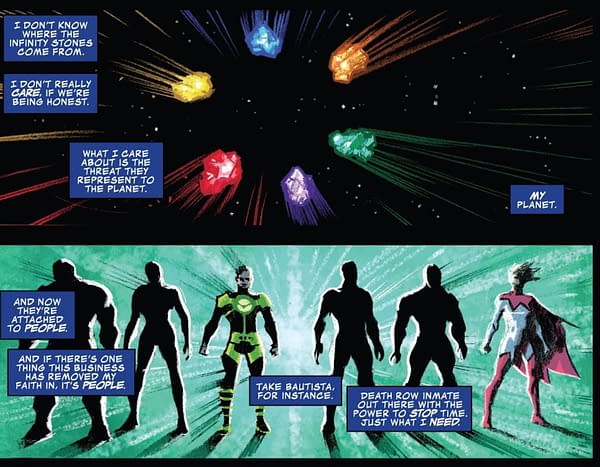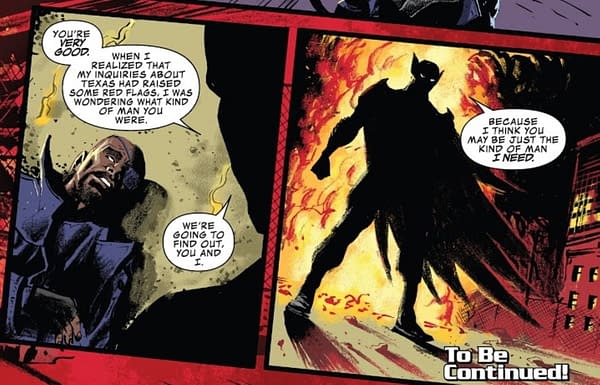 The Amazing Spider-Man Annual saw the most famous bonded individual, Star, look back on her life.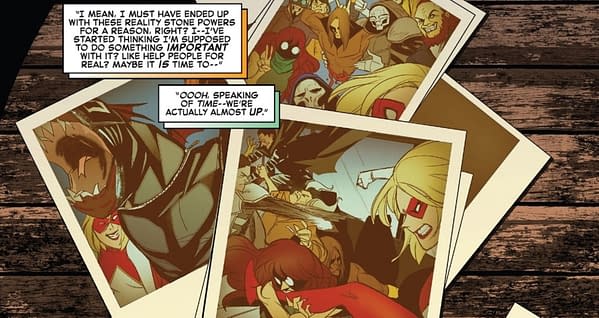 While therapy doesn't seem to do the trick for her, she takes to murder instead.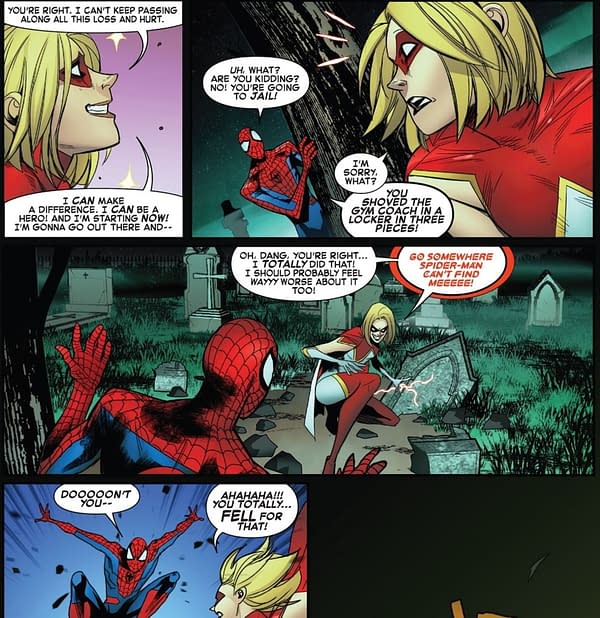 While Nick Fury finds himself captured by an interdimensional oddity.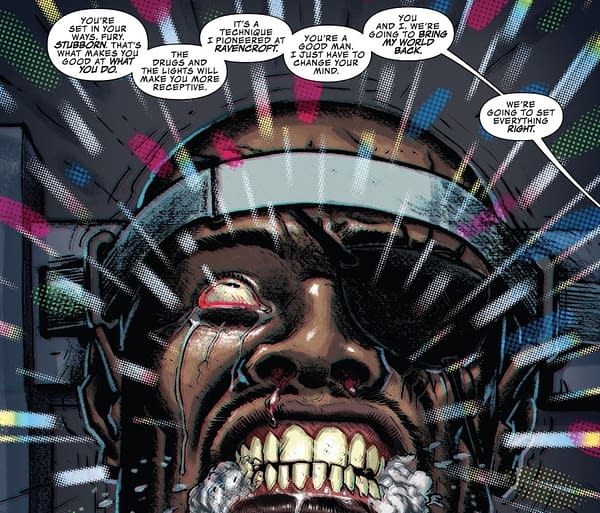 The Thor Annual sees a parallel universe god, Valg, take control in Asgard – a character whose identity was originally hidden.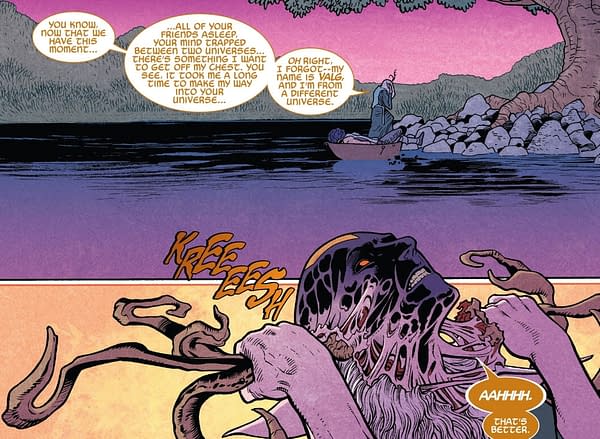 As the interdimensional oddity taking Fury is revealed as Nighthawk from the Heroes Reborn universe, the only one to remember that life, just as Blade remembered the Marvel Universe in Heroes Reborn. And, just like Blade, wants his reality back.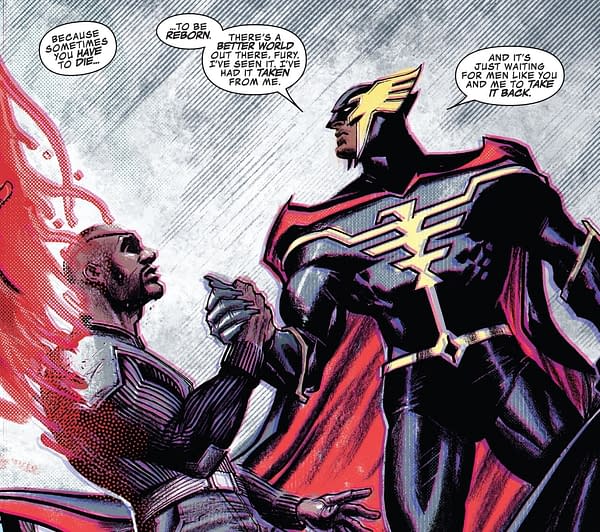 The Guardians Of The Galaxy Annual has the most bizarre and unbelievable Infinity Stone origin for The Prince Of Power…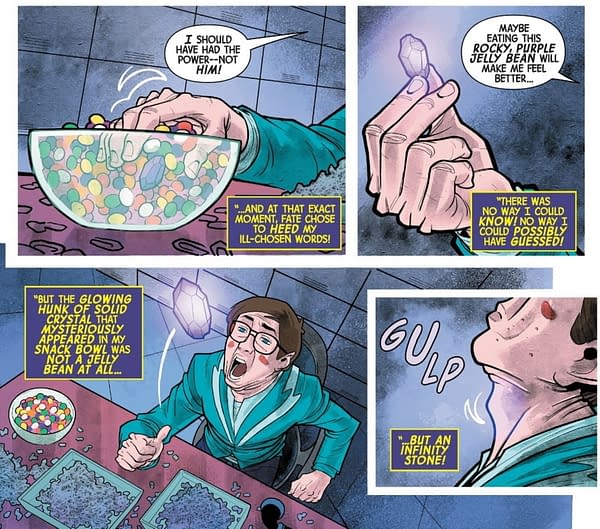 … but not as bizarre as The Prince Of Power being totally based on He-Man.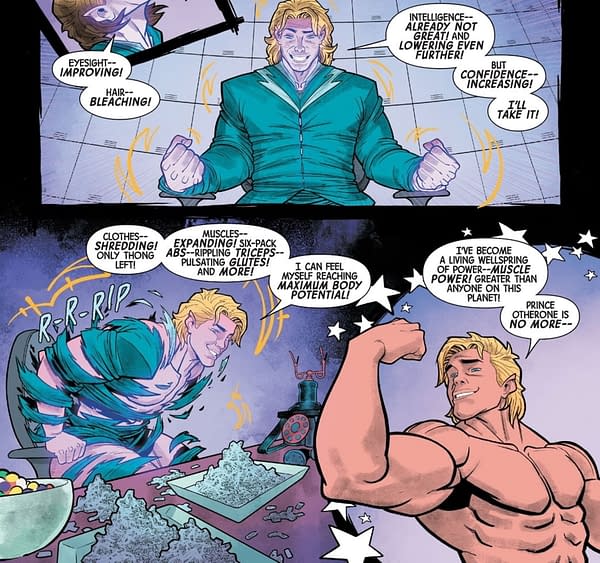 He has the power, you see. While Nighthawk has the power to turn Nick Fury to his own purposes, tracking down Infinity Stones to try and turn reality back again.

But it looks like he installed a back-up in himself for just this eventuality.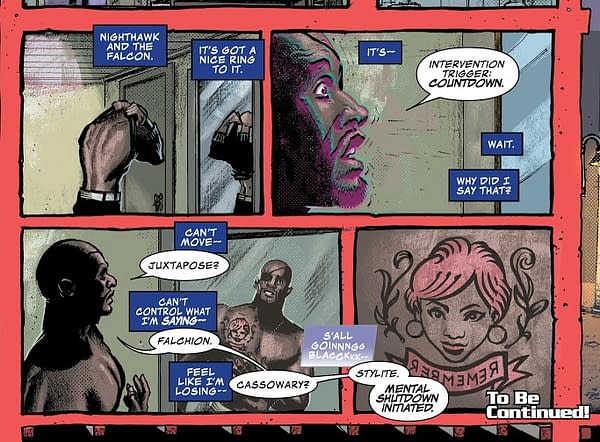 Or at least someone did. While today's Miles Morales: Spider-Man Annual features stone-wielder Amulet, making him the second stone wielder Miles has had close contact with, in recent months.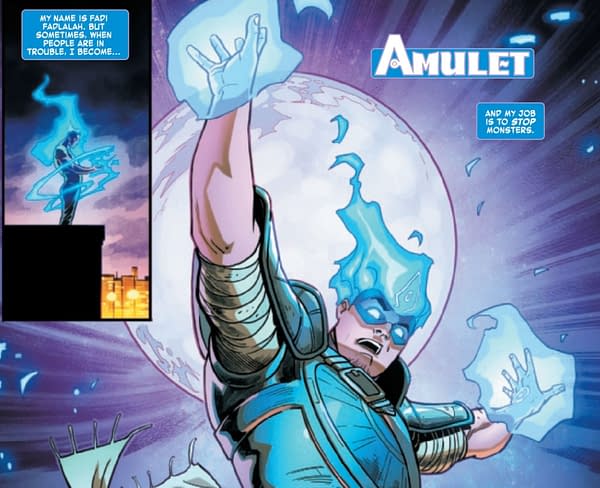 While Nighthawk and "Falcon" are capturing Star, where Spider-Man failed.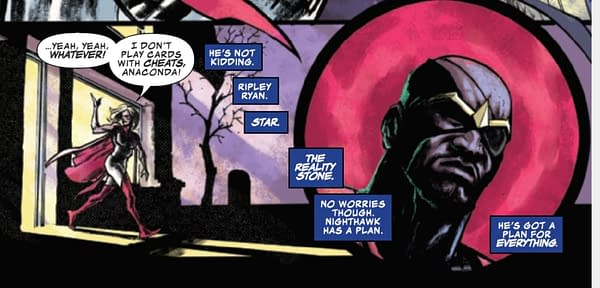 While Nick Fury has his own plan, free of Nighthawk's control.
Which leads into last month's Black Cat #8 now with Felicia Hardy discovering the captured body of Star, put on stasis, as Nick Fury does his best to put her off.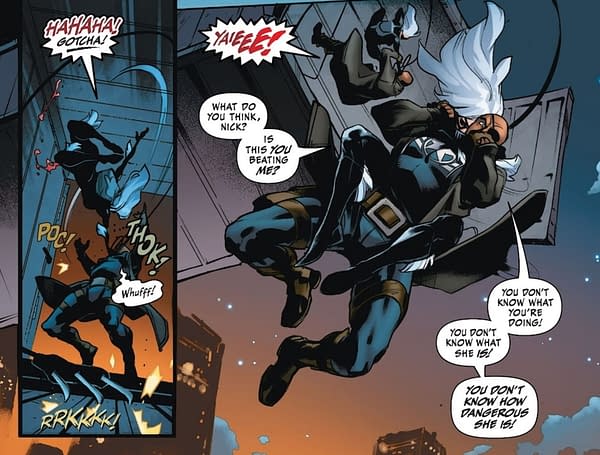 Is this kidnapping her or freeing her? Maybe a bit of both?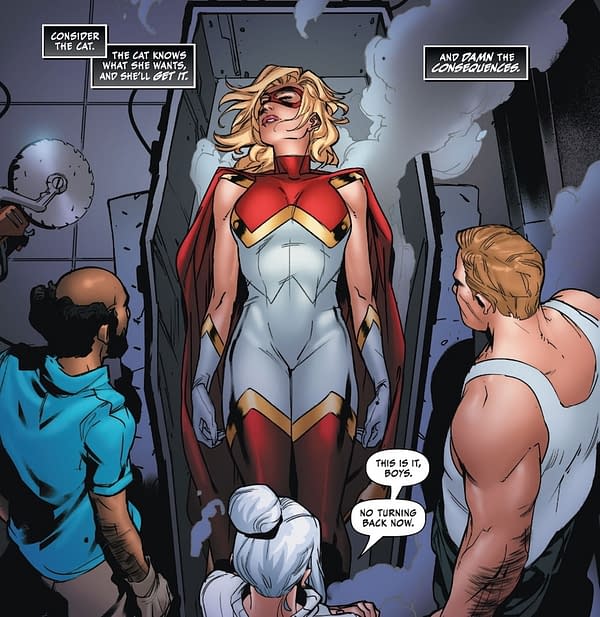 And Black Cat #9, Felicia wakes Star up. Reveals her play. Such that it is.
And the client has a client.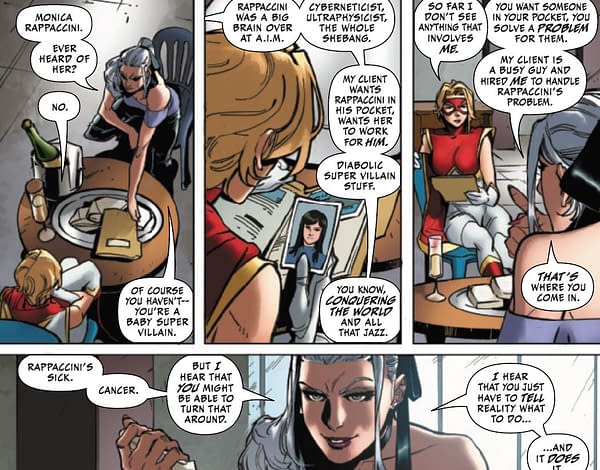 And to do that, Star's powers need boosting, and close contact to another Infinity Stone wielder will do that trick.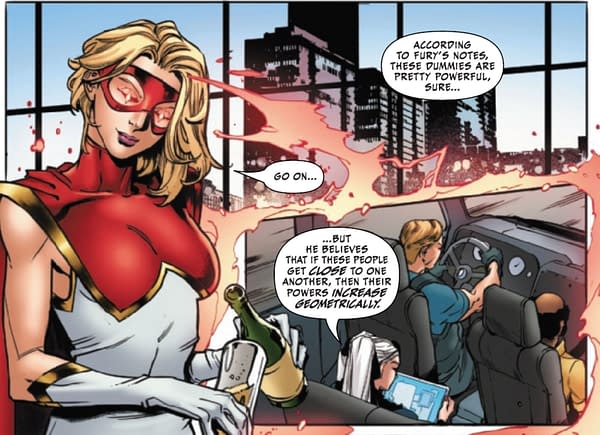 Which sees both Overtime and Quantum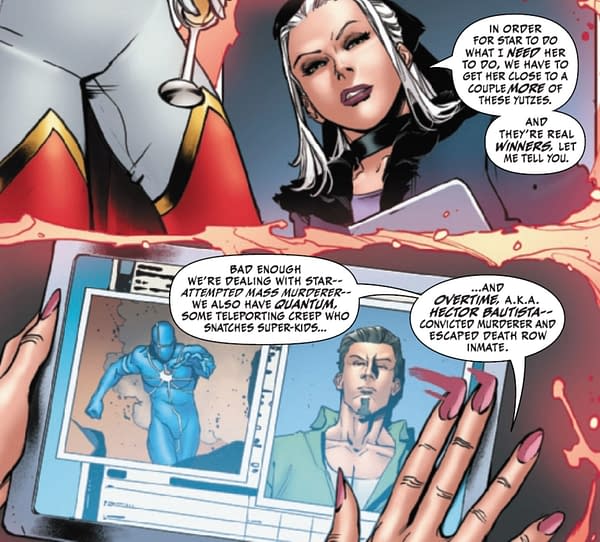 Pick a stone, any stone… Overtime now, Quantum next month…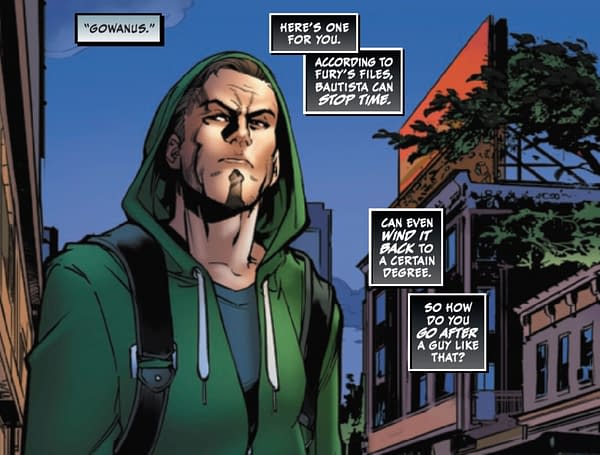 How long before Thor gets involved again? What if Black Cat's client is not Doctor Doom? Is Thanos coming to The Black Cat?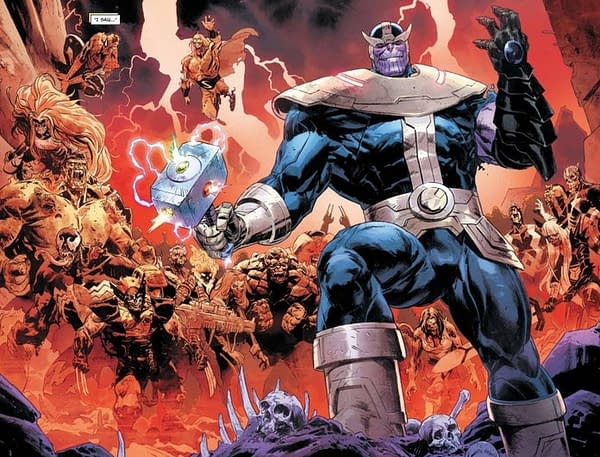 As Thor #16, saw his dream of the future revisited.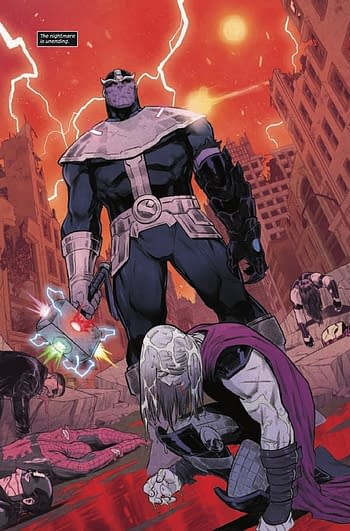 Thor's eventual death in an apocalyptic future at the hands of Thanos, wielding The Infinity Hammer – Mjolnir engraved with the six Infinity Stones – while leading an army of the dead. As previously seen in Thor #6. But now we have the final blow…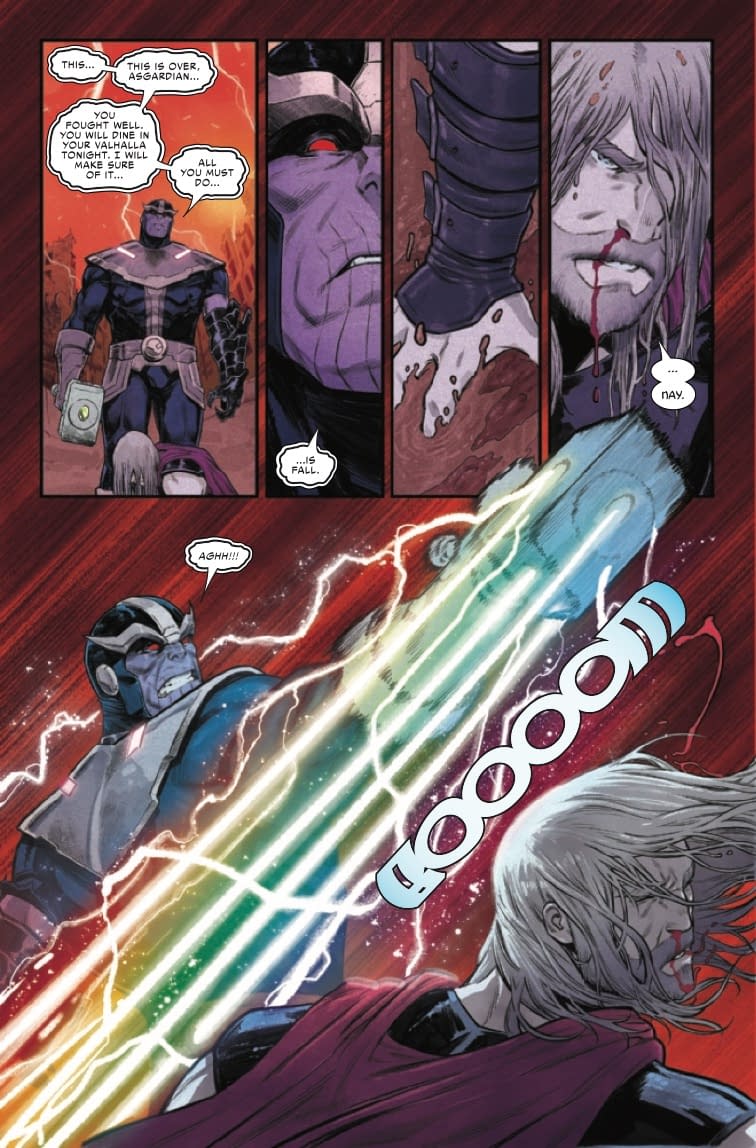 It ends badly, and is a future Thor is trying to avoid. Except, as is pointing out, leaving Mjolnir for anyone to pick up might not be the best approach.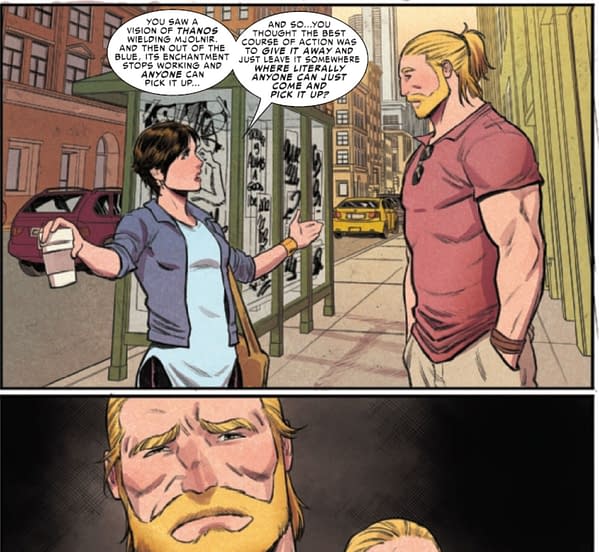 Even his dad, Odin, notices – and fathers never notice anything.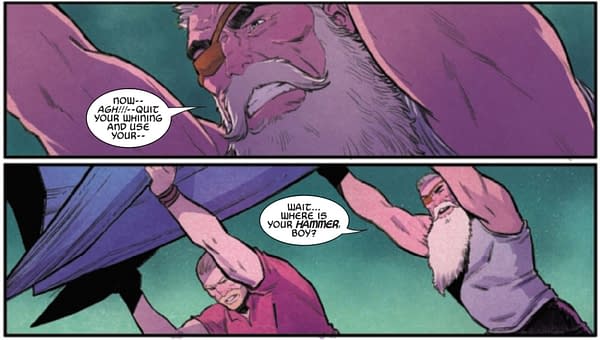 While in Avengers Annual #1, Captain America and Iron Man, the other two of the Main Three Avengers are more concerned about the stones and those with who they have bonded with.
While Captain America makes himself the Breakfast Of Champions.
And a diner is just where they need to head to meet the latest wielder of the Soul Stone.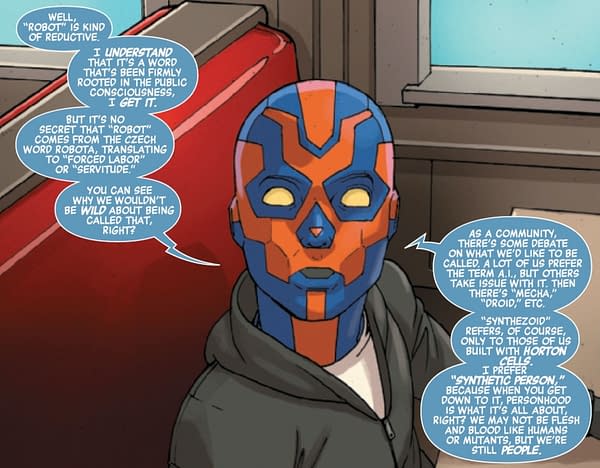 One of those little AIs – sorry, synthetic persons – that have been running around the place since Iron Man 2020. And getting himself a Damage Control-style "origin". We lose more synthetics this way…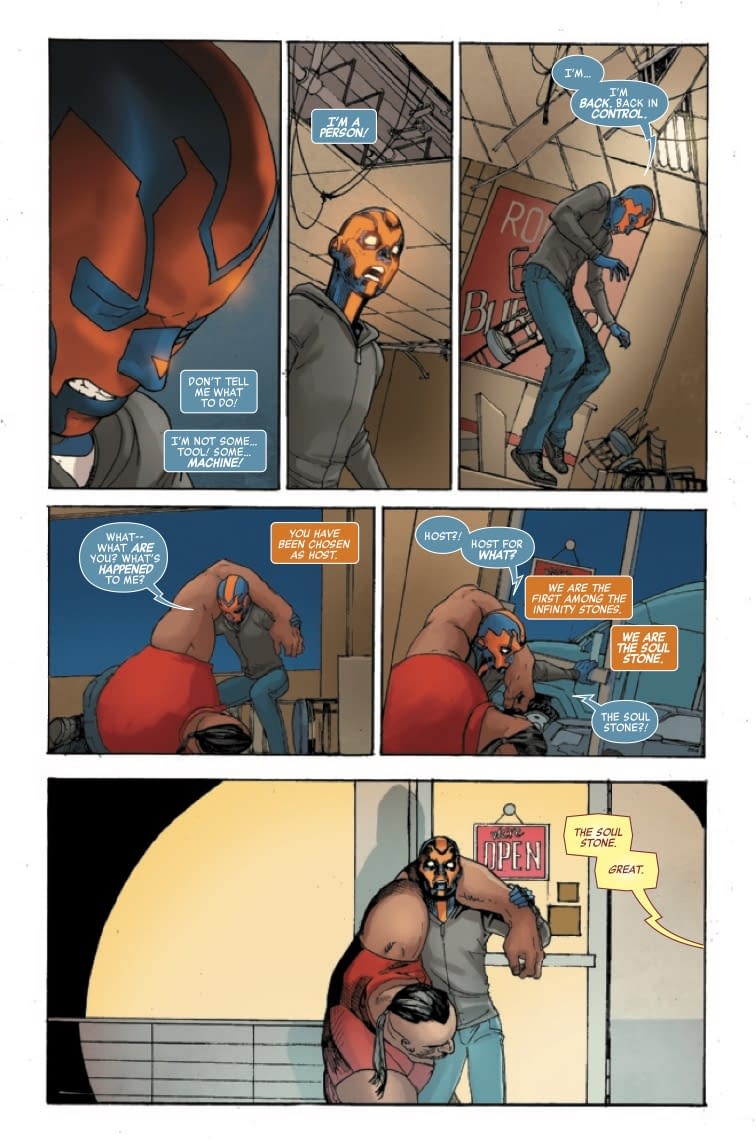 And also gets a new name for this soul stone-carrying synthetic in the process.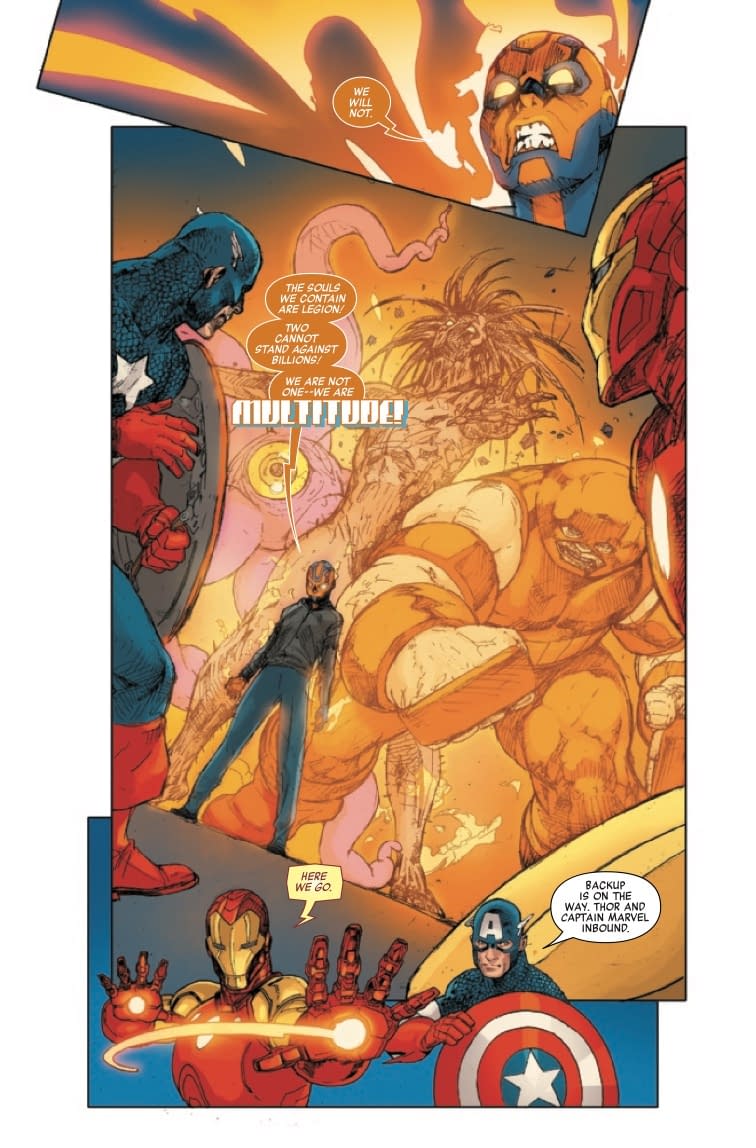 Multitude it is. Also not entirely sure Thor will be much use, sans hammer, and with an aversion to Infinity Stones right now… and it is clearly going to come up again.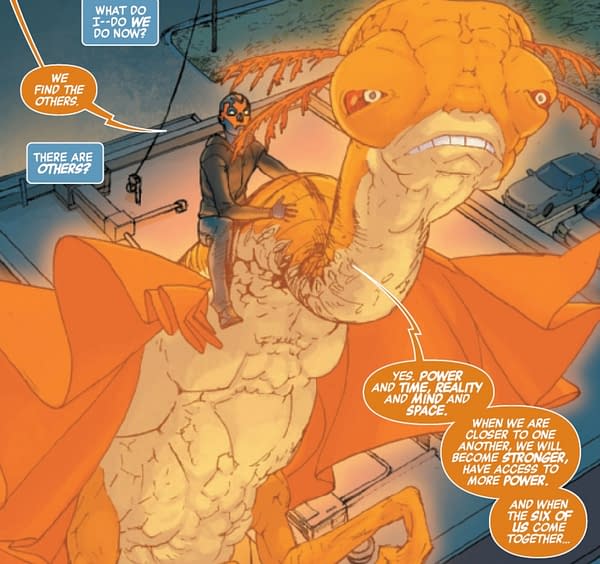 After all, there was this Timeless vision from Black Cat #3 when she was powered up by the Asgardian world tree while fighting The King In Black…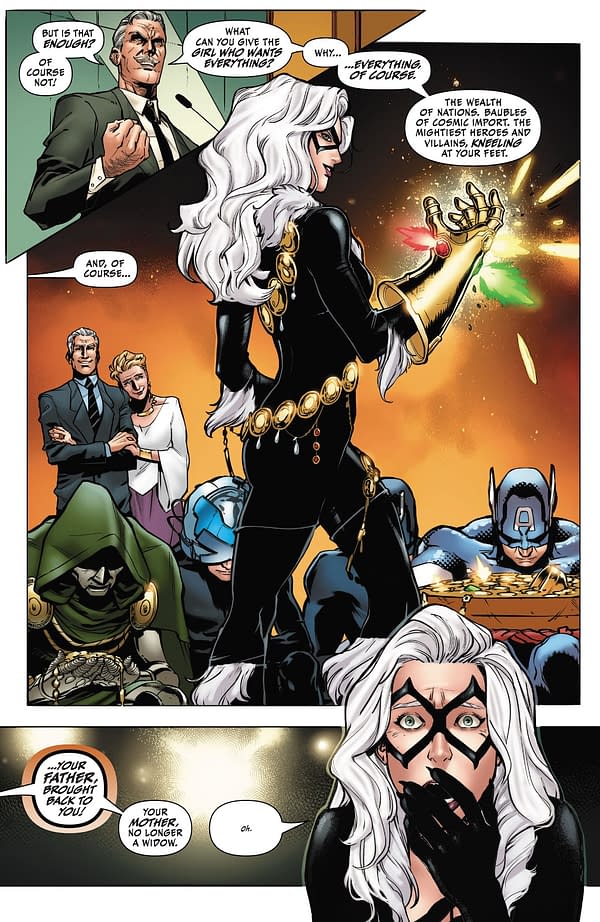 Doom doesn't look like a client there… not in the traditional sense at least. With the way these annuals are tied into The Black Cat series, and her own vision of the future, can we expect a Multitude/Black Cat storyline any day now? And might Multitude be the one to take down Thanos? Could he even pop up in Timeless? Here's what's coming next in Thor…