Well, except when it's over, which is probably whenever your store's regular business hours end. Proving that nobody knows how to party like comic book geeks, Marvel Comics has officially announced launch parties with participating retailers for the Marvel Legacy #1 one-shot on September 27th.
In traditional comic book party fashion, the Marvel Legacy Launch Parties will feature party favors such as copious amounts of booze, fashionable robes and satanic party masks, and…wait, sorry, we've actually confused Marvel Legacy launch parties with a different sort of party.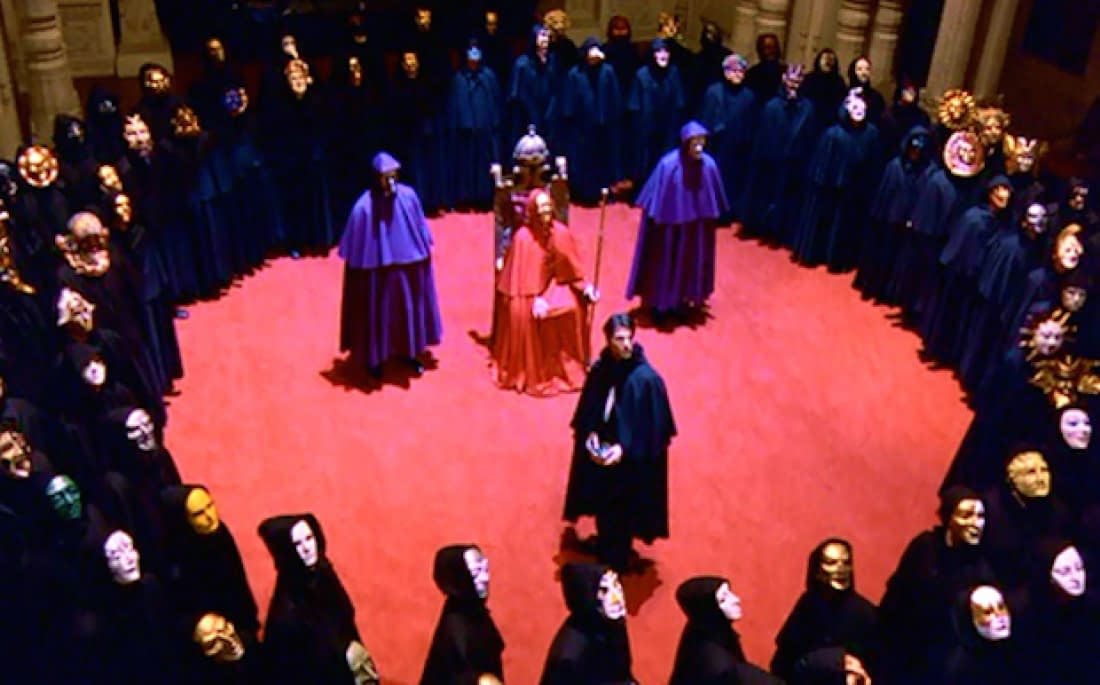 But the Marvel Legacy party favors are just as cool (even if you've already heard of some already here on Bleeding Cool, pip pip). Just check out what comes in the Marvel Legacy Party Pack that retailers will be able to order:
MARVEL LEGACY #1 PARTY Invitational Postcards (Bundle of 100)

FOOM Magazine offering a nostalgic look at the past present and future of Marvel Comics!*

MARVEL LEGACY #1 PARTY VARIANT

Joe Quesada Marvel Legacy # posters

Downloadable Cake Toppers
We don't know about you, but nothing gets us in the mood to just freaking let loose and party than some downloadable cake toppers. Trust us, you won't want to miss these. How do you download cake toppers? Figuring out what that means is half the fun!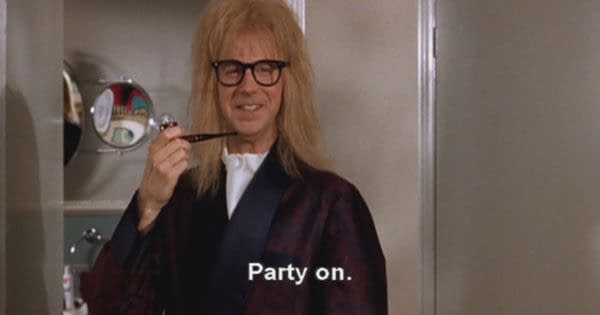 Store owners who get the party pack can also order the Marvel Legacy #1 Party Variant and the Marvel Legacy #1 Quesada Premier Variant. What they do with them after that, hey, that's nobody's business but their own.
Of course, the real highlight of these parties, at least for people without access to the VIP area, is the return of FOOM Magazine, which will feature "in-depth articles about the creation of MARVEL LEGACY, an overview of the many EICs that have forged Marvel Comics over the years, an examination of the Marvel bullpens of the past, a spotlight on the Infinity trilogy, a guide from Deadpool that looks ahead to his newest Legacy book."
What could be more exciting than fawning promotional material packaged as news and editorials and published under the strict guidelines of Marvel's editorial and marketing departments? It's like the print version of a top comic book website! Make yours Marvel!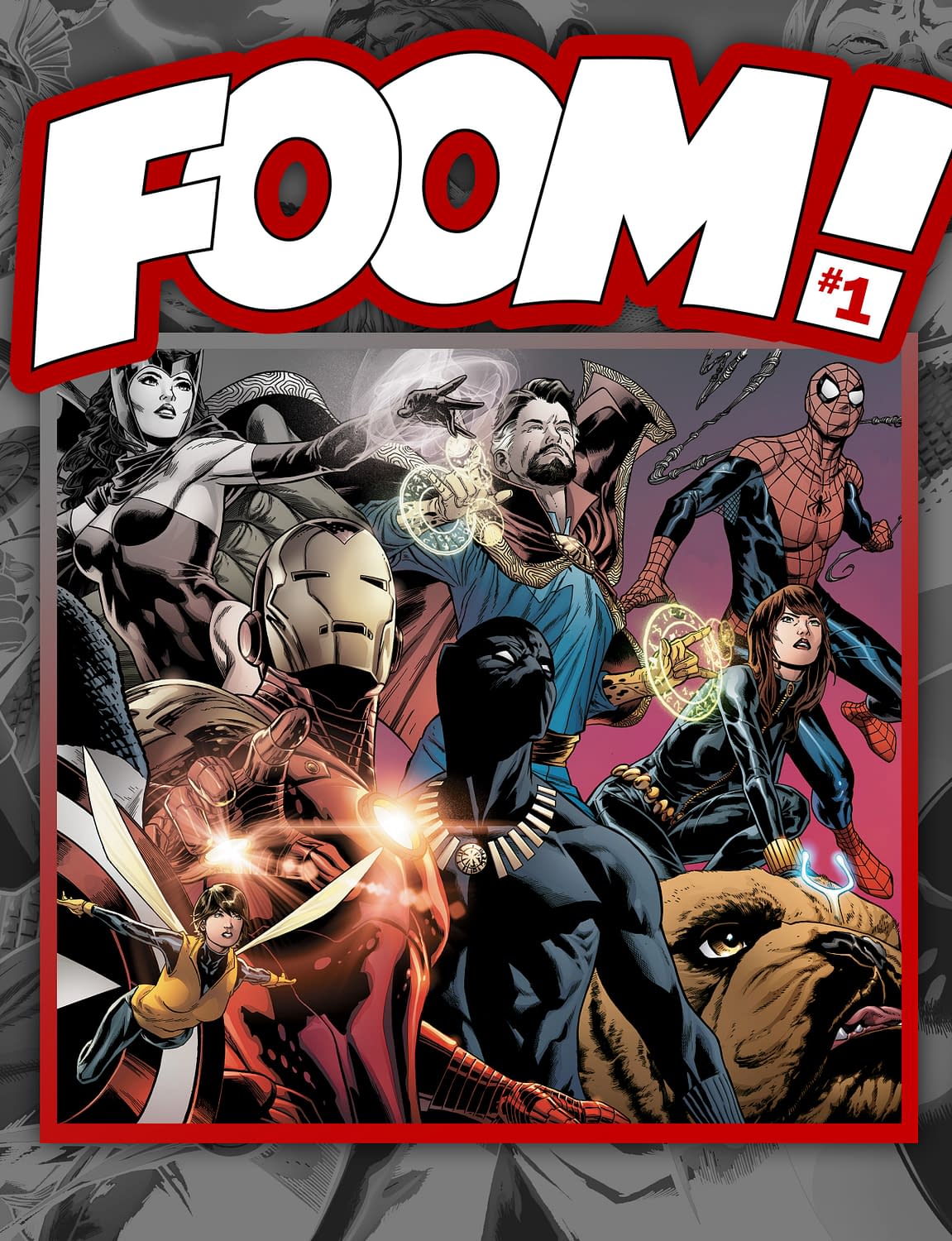 If your local comic shop isn't hosting one of these badass parties, you should probably find a new one before September 27th.
MARVEL LEGACY #1 (JUL170990)
Written by JASON AARON
Art by ESAD RIBIC
Double Gatefold Cover by JOE QUESADA
Lenticular Cover (Non-Gatefold) by JOE QUESADA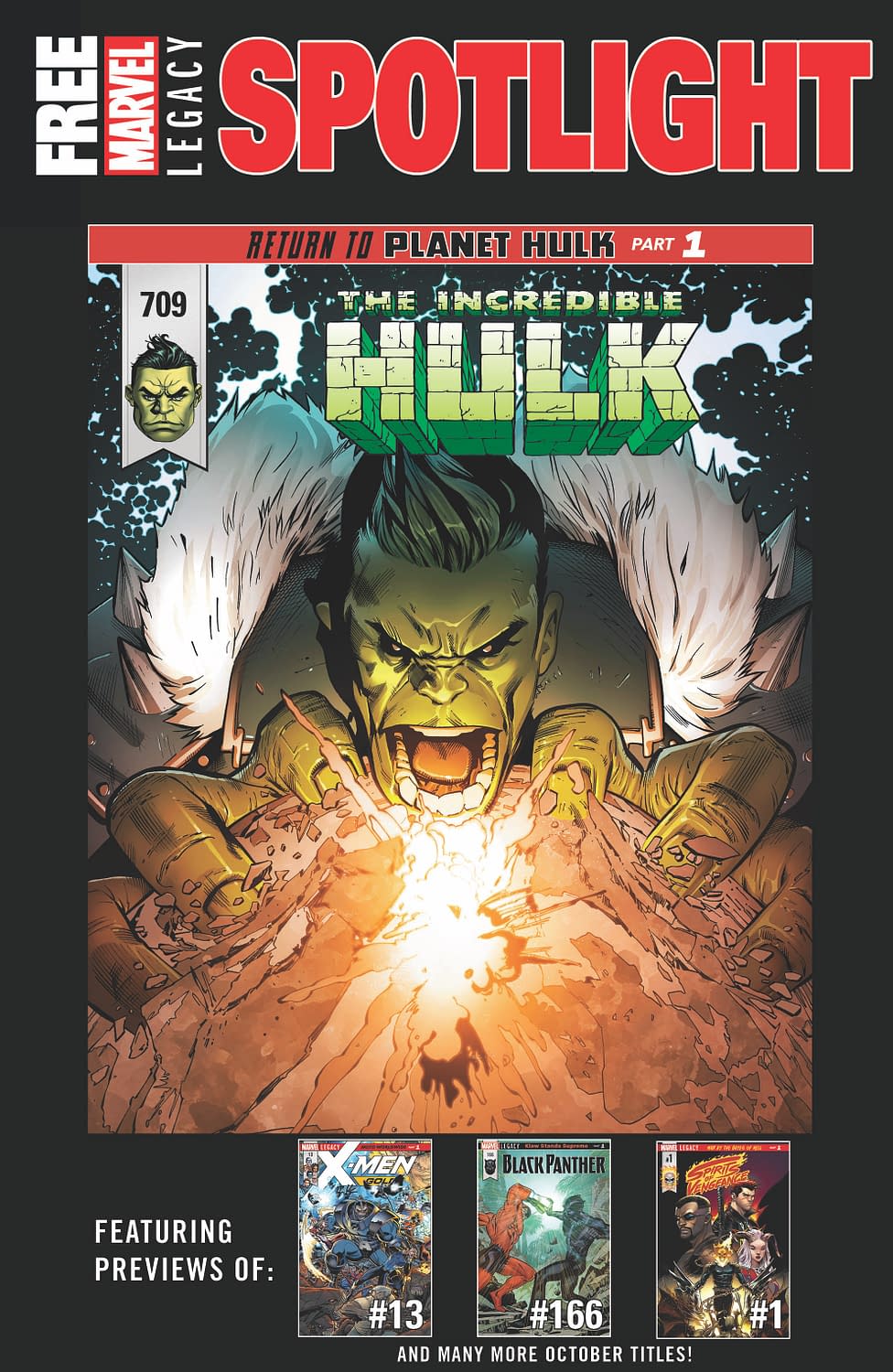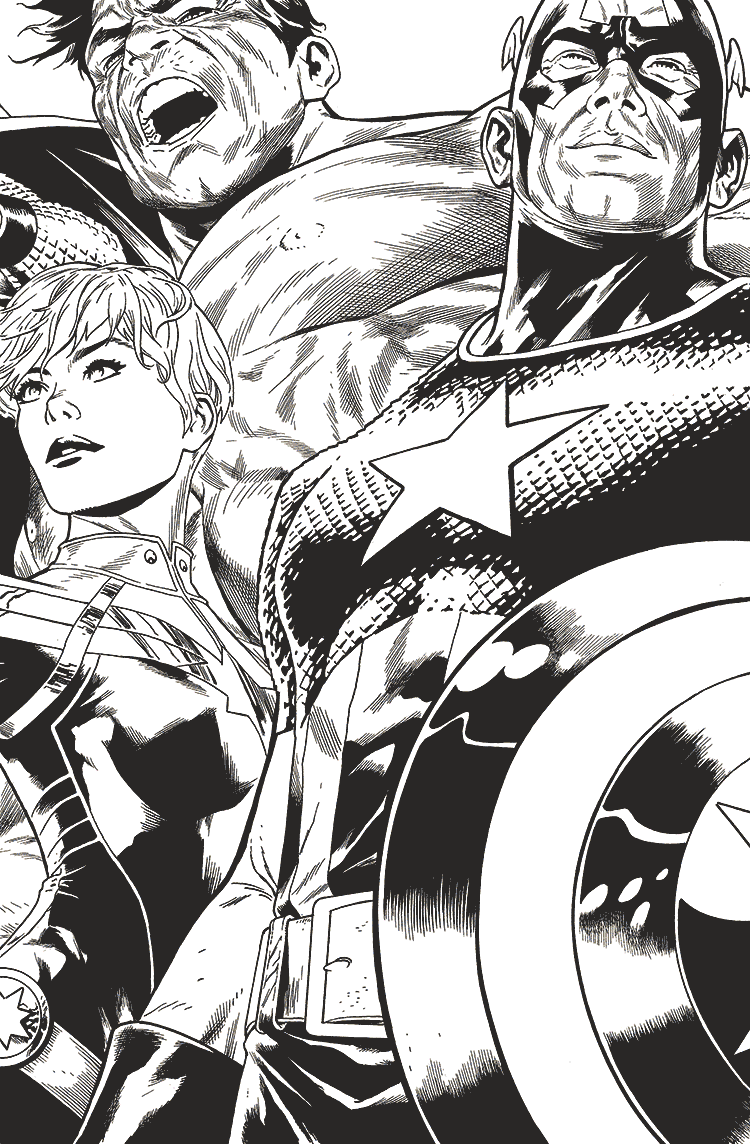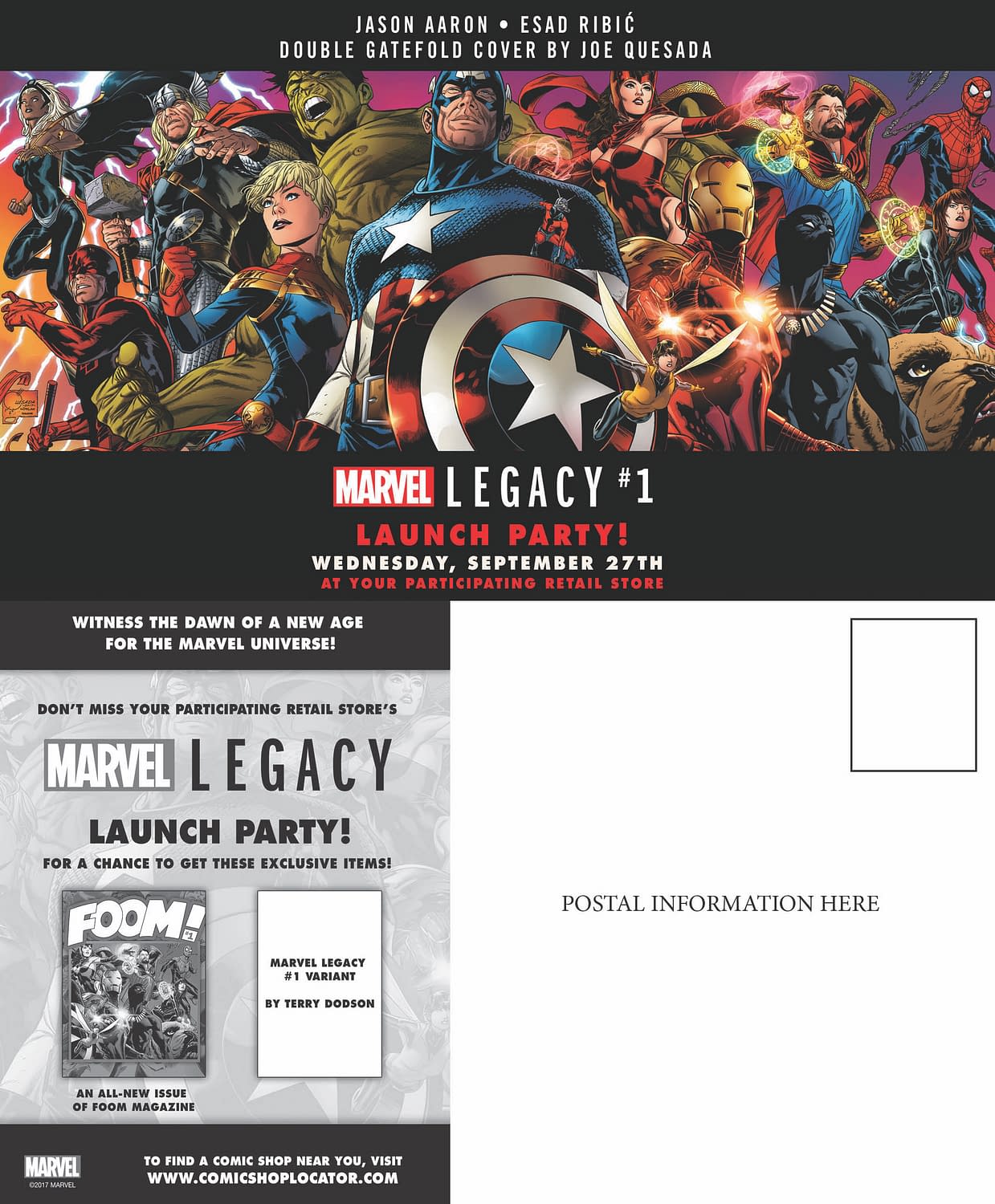 Enjoyed this article? Share it!