Posted in: Comics | Tagged: Comics, entertainment, kelly sue deconnick, lauren sankovitch, matt fraction, sex criminals, universal
---
Matt Fraction On *That* Deal, And Appointment Of Lauren Sankovitch And Kit Cox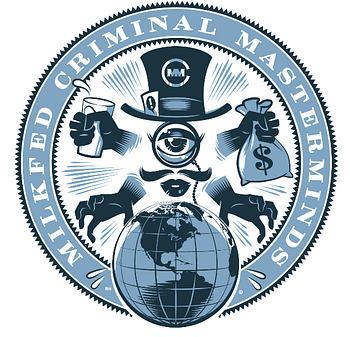 On his and Kelly Sue McConnick's mailing list, Matt Fraction wrote about the news that they have entered into a two year deal with Universal regarding their work for television.
I was reminded of Kelly Sue DeConnick's comment that she took the Prometheus gig at Dark Horse, so she could be part of a writers room-style environment/summit, something that was denied her at Marvel….
I am not invited to the creative retreats and I have never had the writers room experience. And as we are looking at doing more television work, where that is very much a part of the process, day to day, I wanted to find out how I did in a room.
That clearly happened. Fraction wrote on the mailing list,
So, big news:

Milkfed Criminal Masterminds — aka Kelly Sue & me — entered into a two-year "overall deal"( with Universal TV, with SEX CRIMINALS (co-created with Chip Zdarsky) as one part of that deal.

Deadline.com put that lovely announcement up this morning, but unfortunately the names of our co-creators were largely omitted in the piece. We've reached out and requested corrections, but in the meantime, know that the we co-create with Emma Ríos, Gabriel Bá, Fábio Moon, Christian Ward, Howard Chaykin, Steven Sanders, Kieron Dwyer, and Val De Landro and cannot conceive of our work without them. (TV folks just don't quite understand how comics work yet is all, and we were not given the opportunity to see the piece before it went up.)

So. Anyway. EXCITEMENT.

We can also now OFFICIALLY welcome Lauren Sankovitch and Kit Cox to the fold. Sankovitch, formerly of Marvel and Muse Entertainment, comes on as our Managing Editor and Cox, whose business card reads "Lieutenant Trouble" is handling administrative duties. Wish them luck. (Kel made Kit listen to the Xanadu soundtrack yesterday. She is in the shit.)

(Milkfed's housemother, majordomo and first non-Kelly Sue or Matt employee, Wendy Klein, is out of the office this week undergoing minor surgery. We'd appreciate your good thoughts for her and we're sad she's not here to celebrate with us today.)
Ours to you, Wendy, And congratulations to Lauren Sankovitch, Kit Cox and all. You can sign up to the Fraction/DeConnick mailing list here.
---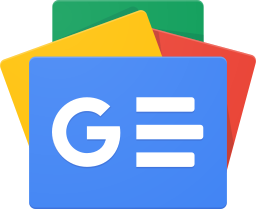 Stay up-to-date and support the site by following Bleeding Cool on Google News today!