Ian Melton, our Senior Target Correspondent reports on how the DC Primal Age comic has been landing in Target stores…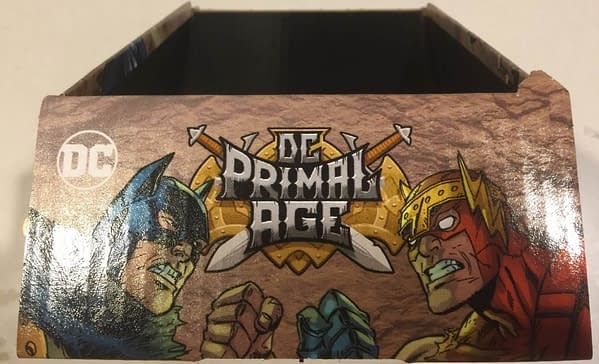 The Target exclusive DC Primal Age #1 has been reaching some Target stores, displayed in the toy section in its own display with the Primal Age action figures.
The 100-Page Giant shares some similarities with Walmart DC 100-Page Giants, except it will feel slimmer since it has no ads in it and it is twice the price of any of the Walmart DC 100-Page Giants. However, all the contents are brand new and exclusive to this issue, including a Batman/Joker face off pinup by famed fantasy artist Michael Kaluta.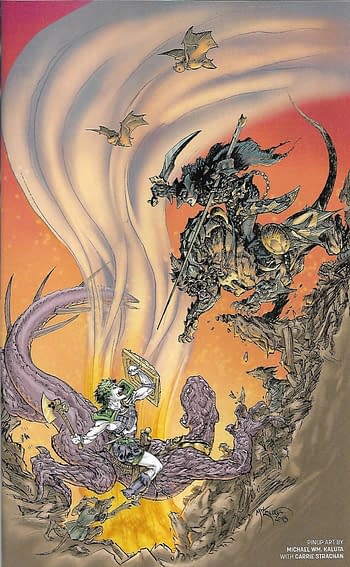 The special contains the following stories and artwork by various DC famed creators:
Cover by Jon Bogdanove
THE PRIMAL AGE
Written by Marv Wolfman
Art by Scott Koblish
BORN ON A MONDAY
Written & Drawn by Jerry Ordway
ICE & FIRE
Written by Louise Simonson
Art by Phil Winslade
DARKEST KNIGHT
Written by Louise Simonson
Art by Scott Eaton
THE JOKER'S WILD
Written by Jerry Ordway
Art by Chuck Patton & Tom Derenick
NOT A BIRD…
Written by Marv Wolfman
Art by Keith Pollard
The comic was edited by Kristy Quinn and the group editor was Jim Chadwick.
The comic does look and feel like a DC annual from the 90's, and features creators that are not currently working on any current main DC book (though Scott Koblish is usually a name associated with Marvel books, particularly Deadpool).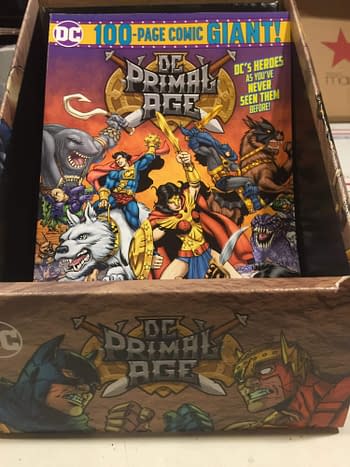 The book, and the toyline, is not at all Targets, but those that do have it have put the toys and comics on an endcap, and the online Target site lists that the toys are not available in stores, very oddly, and does not list the comic at all meaning it is an "in store" exclusive.
The displays hold 10 copies and the display I got was after I bought the last issue and the store wasn't planning on getting more copies, mostly because they were not sure they would get sent any more…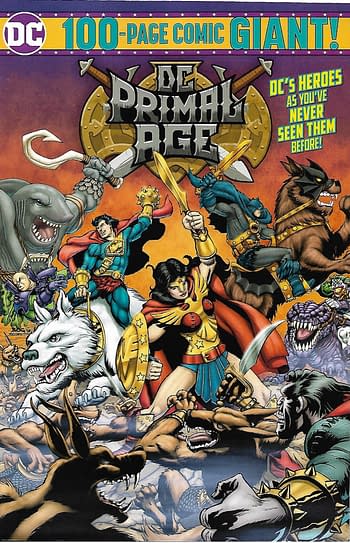 Enjoyed this article? Share it!