We saw what DC Comics was doing this way earlier today. So as San Diego Comic-Con kicks off, it's time to have a look at some upcoming very big books from Marvel Comics, including new Omnibus volumes for Hulk, Miles Morales and X-Men.
Incredible Hulk By Peter David Omnibus Vol. 1
Jan. 28, 2020 $125 1,000 pages. By Peter David, Bob Harras, Steve Englehart, Dwayne Turner, Todd McFarlane, Erik Larsen, Dale Keown. Beginning an incredible collection of Peter David's character-redefining, 130-plus issue Hulk run – including his complete collaboration with artist superstar-in-the-making Todd McFarlane! The Hulk, now a gray-skinned goliath, is angrier than ever – leaping into action against horrors from the grave, from the stars and from the house next door! Featuring the revitalization of one of the Hulk's longtime foes, the Leader – and a new life for the Hulk in Las Vegas! Say hello to Joe Fixit, as casino conclaves mesh with interdimensional intrigue! Plus: Classic clashes with X-Factor, Wolverine, Iron Man, Spider-Man, the Fantastic Four and Werewolf by Night – and vile villains including Grey Gargoyle, Doctor Doom and the Abomination!
COLLECTING: INCREDIBLE HULK (1968) 328, 331-368; WEB OF SPIDER-MAN (1985) 44; FANTASTIC FOUR (1961) 320; MATERIAL FROM MARVEL COMICS PRESENTS (1988) 26, 45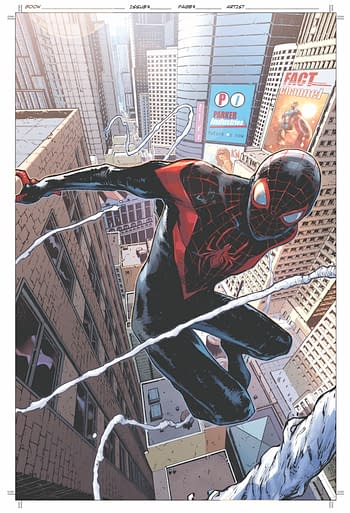 Spider-Man: Miles Morales Omnibus
$75 624 pages Feb. 25, 2020. Welcome to the Marvel Universe, Miles Morales! Visionary writer Brian Michael Bendis completes his 18-year association with wall-crawlers by bringing the Ultimate Spider-Man to a brand-new life on a brand new world – and not everything is how it was! Miles will have to fi nd his feet quickly, though, when he goes up against one of the biggest bads in the Marvel U.! Then, the villainous Black Cat plots to get her claws in this new Spidey – but will Miles find romance with the other-dimensional Spider-Gwen? And Spidey finds himself caught in the middle when Marvel's heroes square off in a second Civil War! Plus, the secret history of Miles' dad…agent of S.H.I.E.L.D.! And a familiar face returns -together with an all-new, all-deadly Sinister Six!
COLLECTING: SPIDER-MAN (2016) 1-21, SPIDER-MAN (2017) 234-240, SPIDERGWEN (2015B) 16-18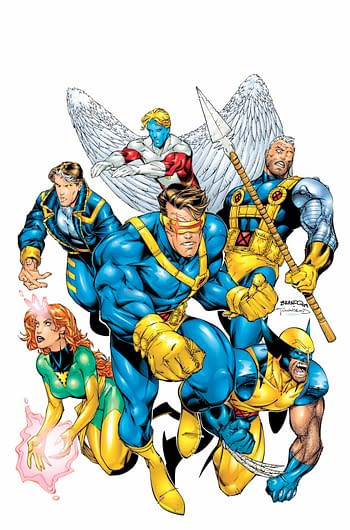 X-Men Vs. Apocalypse: The Twelve Omnibus
Feb. 18, 2020, $125, 1,280 pages. Apocalypse's long-prophesied ascension begins! As Professor X grows paranoid and withdrawn, the X-Men split up -leaving only a small team to aid a friend. And when Apocalypse's newest Horseman of Death strikes, an X-Man will perish! But not everything is as it seems, and as the team realizes the full scope of Apocalypse's scheme, it may be too late! Only the Twelve, a gathering of mutants foretold to save the world, might turn the tide -but Apocalypse plans to use them to become a god! Who will make the ultimate sacrifice to prevent the Ages of Apocalypse from becoming a horrifying reality?
COLLECTING: UNCANNY X-MEN (1981) 371-380, ANNUAL '99; X-MEN (1991)91-93, 94 (A STORY), 95-99, ANNUAL '99; X-MEN UNLIMITED (1993) 24(A STORY), 25-26; GAMBIT (1999) 8-9; ASTONISHING X-MEN (1999) 1-3; WOLVERINE (1988) 145-149; CABLE (1993) 71-78; X-MAN (1995) 59-60; X-51 (1999) 8; X-FORCE (1991) 101; X-MEN 1999 YEARBOOK
Conan The Barbarian: The Original Marvel Years Omnibus Vol. 3
Jan. 28, 2020 $125 824 pages
Battle runs through Conan's life like the blood in his veins. A stint with the mercenary Crimson Company isn't enough to quench his furor – but perhaps consorting with Bêlit, pirate queen of the Black Coast, can! Together, Conan and Bêlit will reave across Hyboria's high seas and into the dark depths of its jungles. There, Conan will earn his honored name – Amra – in one of the Cimmerian's greatest epics! Master storytellers Roy Thomas and John Buscema follow with a saga that brings Conan, Kull and even Red Sonja together! All the while, the struggle to reclaim Bêlit's title and lands from the Stygians carries on! Also featuring an adaptation of Robert E. Howard's first Conan tale – and a massive trove of rare bonus material!
COLLECTING: CONAN THE BARBARIAN (1970) 52-83, ANNUAL (1973) 2-3, GIANT-SIZE (1974) 5, POWER RECORDS 31
And some reissues of the Annihilation Omnibus, Ultimates By Mark Millar & Bryan Hitch Omnibus, Daredevil By Brian Michael Bendis & Alex Maleev Omnibus Vol. 1 and 2.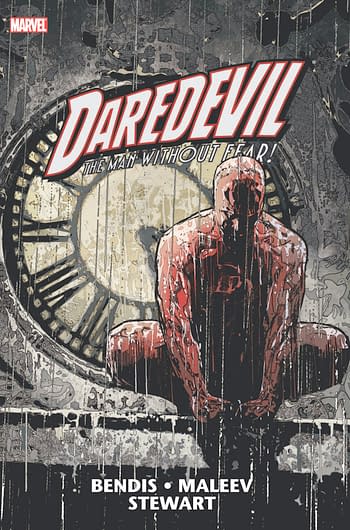 Enjoyed this article? Share it!