Posted in: Comics | Tagged:
---
Now Attack On Titan Is Banned In The UK Too, For Free Comic Book Day It seems that Disney Descendants isn't the only Free Comic Book Day title that has fallen foul of international licensing issues.
I am told by UK stores that they aren't getting copies of the Attack On Titan Free Comic Book Day 2017 comic either. Which is odder, as stores sell the comic from Kodansha in the UK, and had the Attack On Titan Free Comic Book Day volume from last year, that was such a hit.
Attack on Titan is a Japanese manga series written and illustrated by Hajime Isayama. The series began in Kodansha's Bessatsu Shōnen Magazine on September 9, 2009, and has been collected into 21 tankōbon volumes as of December 2016. It is set in a world where humanity lives in cities surrounded by enormous walls; a defense against the Titans, gigantic humanoids that eat humans seemingly without reason. The story initially centers on Eren Yeager, his adopted sister Mikasa Ackerman and childhood friend Armin Arlert, who join the military to fight the Titans after their home town is invaded and Eren's mother is eaten. However, as the story progresses and the truths about the Titans are slowly revealed to the reader, the narrative shifts to encompass Historia Reiss, squad leader Levi, Eren's father Grisha, and other supporting characters. When Attack on Titan arrived in the English-speaking world, it quickly became the most popular manga and anime of the decade. Last year, a diverse list of award-winning Western comics creators present their officially-authorized takes on the mega-hit series, supervised by creator Hajime Isayama in over 250 full-color pages, featuring the following characters.
Evan Dorkin (Milk & Cheese, Dork)
Brenden Fletcher, Cameron Stewart, & Babs Tarr (Batgirl)
Asaf Hanuka & Tomer Hanuka (The Divine)
Sam Humphries (Legendary Star-Lord) & Damion Scott (All-New Ghost Rider)
Faith Erin Hicks (The Adventures of Superhero Girl)
Michael Avon Oeming (Powers)
Paul Pope (Battling Boy)
Rhianna Pratchett (Rise of the Tomb Raider) & Jorge Corona (We Are Robin)
Afua Richardson (Genius)
Paolo Rivera (Daredevil)
Gail Simone (Birds of Prey, Batgirl) & Phil Jimenez (New X-Men, Wonder Woman)
Scott Snyder & Rafael Albuquerque (Batman, American Vampire)
Simon Spurrier (X-Men: Legacy), Kate Brown (Fish+Chocolate), & Paul Duffield (Signal)
Genevieve Valentine (Catwoman) & David López (Captain Marvel)
Ronald Wimberly (Prince of Cats)
Kevin Wada (The Wicked + The Divine) This year's Free Comic Book Day volume featured a story that didn't make it into the anthology, a DVD extra if you will. Except it hasn't made it into the UK now, either…
A brand new, never-before-seen story set in the world of Attack on Titan, by Jody Houser and Emi Lenox. Plus, information about the highly-anticipated season two of the anime and more exclusives.
Could the exclusives tying into the anime have been the source of the restriction?
---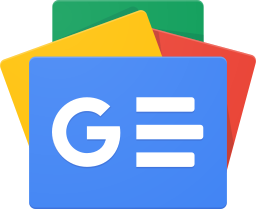 Stay up-to-date and support the site by following Bleeding Cool on Google News today!