Interior Art From Avengers #700 by David Marquez and Ed McGuinness from NYCC
Marvel's Next Big Thing panel is happening at New York Comic Con, and Bleeding Cool's Madeline Ricchiuto is on the scene sending us breaking news, or anything we can reasonably pass off as such. Marvel kicked off the panel by showing off some interior artwork from Avengers #700, or Avengers #10 if you're some kind of a**hole who doesn't use the legacy numbers.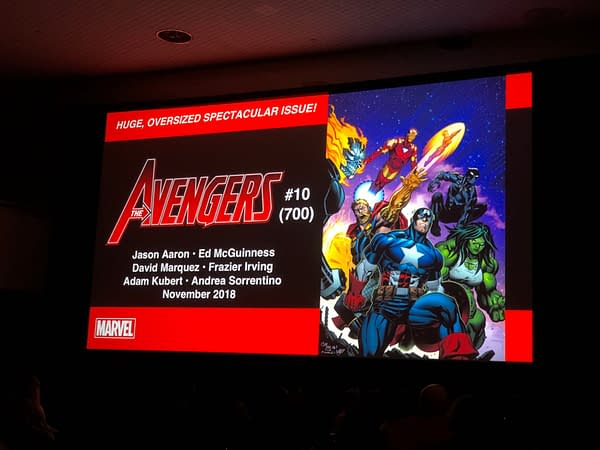 So what's happening in the milestone issue? The return of Namor and Russian Super Soldiers, the reveal of the next new Avenger, and more surprises that will surely rock the Avengers universe to its very foundations. Plus, this art from David Marquez: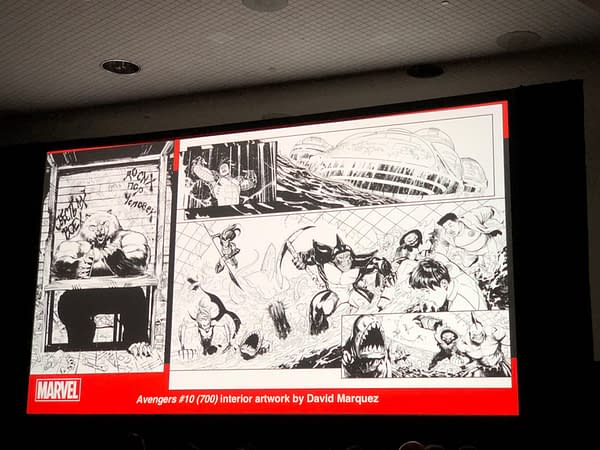 And this art by Ed McGuinness: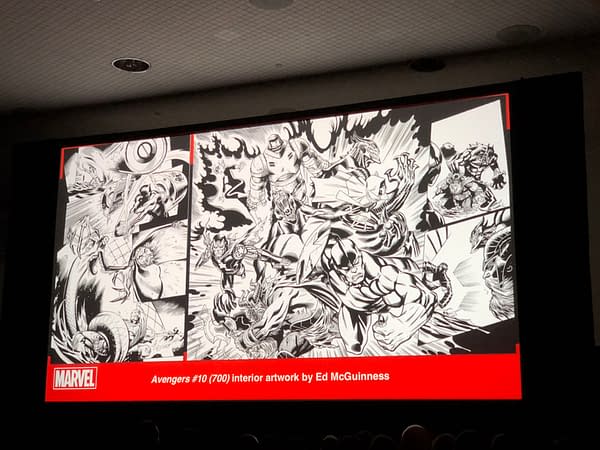 Stay tuned for more news from the panel and a full report later on.
Avengers #700 (10)
(W) Jason Aaron (A) Ed McGuinness, Adam Kubert, Andrea Sorrentino (A/CA) David Marquez
THE EARTH'S MOST HATED HEROES?!
After 700 issues of saving the world, you'd think the Avengers would be due some celebration. But instead the whole world seems to be gunning for them, especially Namor's fearsome new Defenders of the Deep and the reimagined Russian Super-Soldiers of the Winter Guard. And that's not to mention the shocking surprise the U.S. government has in store for our heroes. Plus: The all-new Agents of Wakanda! The mystery of the Avengers of 1,000,000 BC deepens! A key revelation concerning the resurrection of Wolverine! And the next startling new Avenger is revealed!
Rated T+
In Shops: Nov 14, 2018
Final Orders Due: Oct 22, 2018
SRP: $5.99