Super Sons: The Polarshield Project written by Ridley Pearson and illustrated by Ile Gonzalez for DC Comics' new Zoom imprint for kids is out in April 2019. But we have a preview of the first few pages…
The polar ice caps have nearly melted away, causing devastation to coastal cities. Erratic, deadly weather forces everyone inland, tearing families apart. Earth is facing its greatest crisis–and Superman and Batman are nowhere to be found.

Jon Kent and Damian "Ian" Wayne are opposite in every way except one–they are the sons of the World's Greatest Heroes! To uncover a global conspiracy, this unlikely dynamic duo will need to learn to trust each other and work together to save the Earth. But who is the mysterious Candace, and what secrets does she hold that could be the key to everything?

From New York Times best-selling author Ridley Pearson (Kingdom Keepers) and artist Ile Gonzalez comes the first book in an epic new series that follows the Super Sons of Superman and Batman as they struggle to find their place in a rapidly changing world!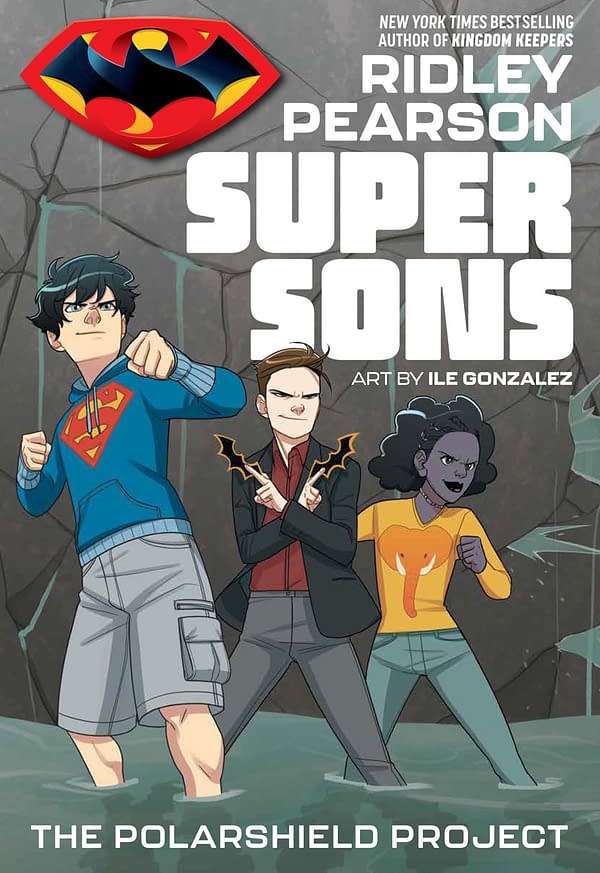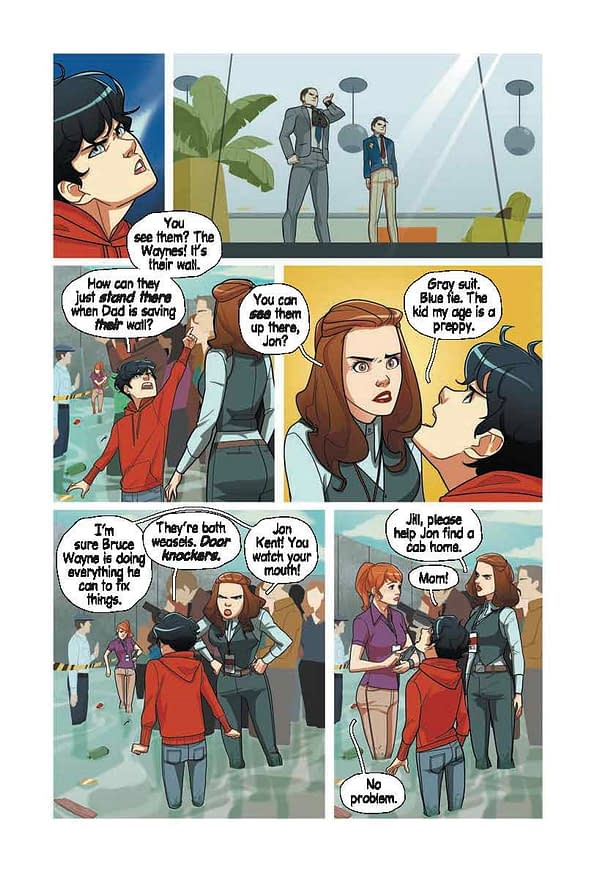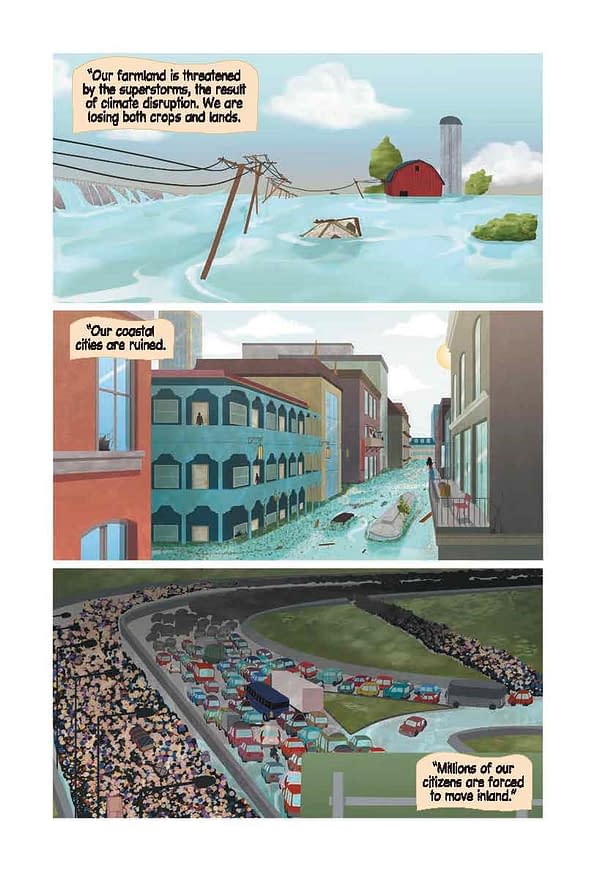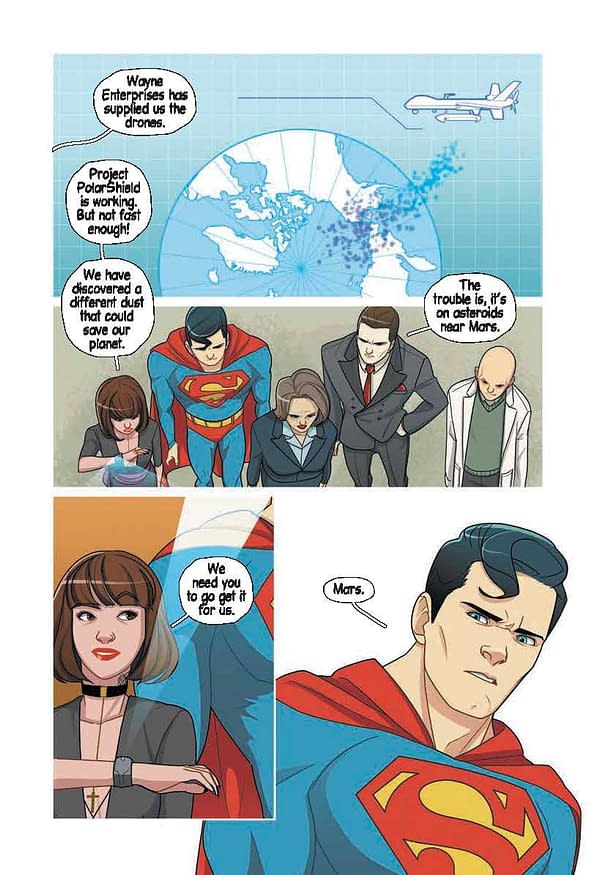 Featuring Jonathan Kent and Damian Wayne, the sons of Superman and Batman, the comic will be about climate disruption. With Lower Metropolis under twelve feet of water, with super storms cycling around the world destroying farmland and with what Ridley described as "a coastal ambush" of refugees heading to Denver and Lincoln, Nebraska as the coastline get flooded.
These super sons abandoned by their fathers, will meet a young woman and rightful heiress of a continental empire facing four rival girls. They will work together, be friends together, be middle school kids and solve a world crisis. Maybe.
He also talked about how some of his books were taken to the International Space Station so that an astronaut could read his books every night to her son – and how when she called Pearson towards the end of her stay, he was able to shut everyone in his house by by saying "shut up, shut up, I'm getting a call from outer space"…
Enjoyed this article? Share it!