Amazon Gives Final Scott Pilgrim A Date
But you know, it's Amazon. Amazon.co.uk for that matter. Sometimes it's just a placeholder. Sometimes they just make something up. And sometimes they are right.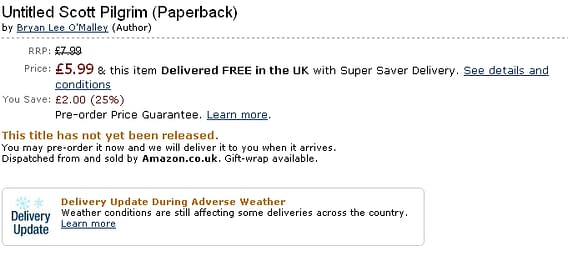 It's dated July 10th 2010 and described as "the LAST volume in the Scott Pilgrim series of graphic novels!"
Get those midnight openings sorted out retailers!