Posted in: Comics, Recent Updates | Tagged: auction, avengers, captain america, jack kirby, vintage comics
---
Captain America Collecting Mania Is Here: First Silver Age Appearance of First Avenger Goes For $91,500
A CGC 9.6 copy of Avengers #4, the first Silver Age appearance of Captain America, went for $91,500 at ComicLink auction last night — a new record for this issue by a wide margin. Considered one of the most important Marvel comics ever published, this book by Jack Kirby and Stan Lee introduced Cap into Marvel Universe continuity in 1964, where he subsequently became one of its key players as a member of the Avengers. There are 7 copies certified in this grade and none higher.
While pre-movie price run-ups are expected in the vintage comics market, the sale is already the subject of debate among collectors. Because while it's an important book, it is two decades removed from being Captain America's actual first appearance. The character debuted in Captain America Comics #1 in 1941 by Kirby and Joe Simon. But current generations of collectors focus on the comics that birthed the Marvel Universe as we know it, which began in 1961 with Fantastic Four #1.
There's also the matter of relative scarcity. Avengers #4 is actually considered a relatively common book by Silver Age Marvel key standards. The big books in this collecting niche are FF #1 and Amazing Fantasy #15 (first Spider-Man), both of which have recorded multiple 6-figure sales over the past several years. But of course, no book this old is common in this sort of high grade condition. There are only 7 copies in this condition, and certainly far more than 7 collectors working on their high grade Marvel sets.
Because of these factors, collectors have argued over the importance of Avengers #4 in the greater scheme of things for years, but last night at auction one buyer considered it very important indeed. ---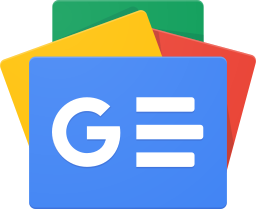 Stay up-to-date and support the site by following Bleeding Cool on Google News today!