Posted in: Movies, Recent Updates, TV | Tagged: arrow, nightwing, steven r. mcqueen, vampire diaries
---
More Nightwing Casting Rumors – This Time For The Small Screen's Arrow Screen Rant suppose that there's always been a question whether the DC cinematic universe of the Nolan Batman trilogy and Man of Steel and the TV U consisting of Arrow and the forthcoming The Flash are one and the same.
They believe now the question can be put to rest based on an interesting casting rumor, which is about Nightwing once again. Adam Driver might play him in Batman vs. Superman, and now it appears Dick Grayson may be making an appearance on The CW's Arrow as well.
The Vampire Diaries star Steven R. McQueen has been stoking the flames with teasing tweets that suggest he has already met with Arrow producers about taking on a superhero role, and he makes no qualms about which one he thinks/hopes it'll be:
Had some superhero conversations with the executives this weekend @ARROWwriters

— Steven McQueen (@McQueeninchains) November 11, 2013
Nightwing training @ARROWwriters @GBerlanti @KyleDHiggins @RapaportCasting pic.twitter.com/1YN5IrBVC4

— Steven McQueen (@McQueeninchains) November 9, 2013
And Arrow producer Greg Berlanti doesn't exactly deny anything in his reply:
@McQueeninchains @ARROWwriters @KyleDHiggins @RapaportCasting long way from Everwood guesting SM. ;)

— Greg Berlanti (@GBerlanti) November 9, 2013
So, it looks like we are once again in the trying-to-decipher-cryptic-clues stages of something.
But if Arrow really is casting its own Nightwing completely independent of Zack Snyder and co. over on the feature side, it does mean these two universes are decisively separate planes.
As if the caliber of actors populating each medium had not made that abundantly clear over the years. Screen Rant may suppose there is a question, but I don't think there's any reasonable doubt at all. I hope no one is seriously hoping to see Grant Gustin's Flash zip along next to Ben Affleck's Batman.
---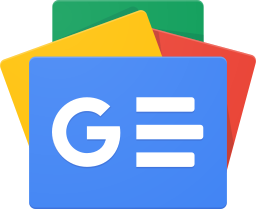 Stay up-to-date and support the site by following Bleeding Cool on Google News today!