New Blood Interactive has released an announcement trailer for their latest game on the way, Faith: The Unholy Trinity. The game is a retro throwback 8-big game that has three chapters to it in a continuous story. Taking on the role of a young priest, you struggle against demons, insane cultists, and your own weakening faith. You can check out the trailer below, but the company didn't add a release date for it yet.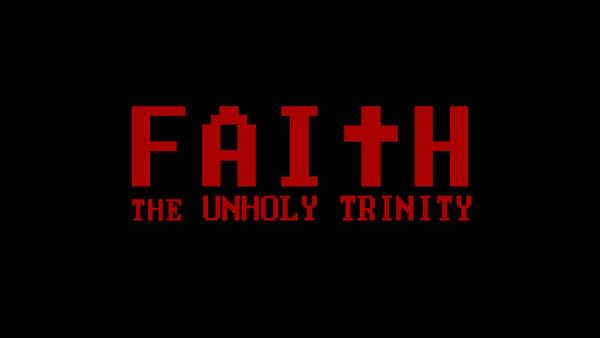 On September 21, 1986, two priests arrived at the Martin Family home in rural Connecticut to investigate an apparent case of demonic possession. Only two people would leave the house alive.

Faith is a pixel horror game inspired by the era of classic 8-bit gaming and the "Satanic Scare" of the 1980s. Use your holy crucifix to perform exorcisms, fight back against possessed cultists, and cleanse haunted objects. Discover a world of dread, isolation, and mystery as you explore haunted forests, abandoned churches, and the inner sanctums of a Satanic cult.
Enjoyed this article? Share it!