Putting Wonder Woman In Leggings When Wonder Woman started off, her costume was, well, baggy in places. She had a flowing skirt. And well strapped in breasts. Then over the years, the skirt become smaller and smaller until they became starred speedoes. Which then started to get narrower and narrower until they needed special shaving. The bosom became fuller and more overflowing and eventually large plastic orbs. Mike Deodato we are looking in your general direction.
And while there has been a… settling of late, it does feel odd to portray DC"s leading super heroines something most cosplayers have to tone down. And, as Bleeding Cool pointed out, when porn stars dress up as her, they wear more clothes than are portrayed in the comic books.
Today, Jim Lee announced his new costume design for Wonder Woman. My first reaction was "finally, she's covered up a bit". While maintaining a number of iconic symbols and shapes, this is a radical change. Leggings for a start. And still a top that cuts away to show cleavage, and a bit of backless but combined with a jacket on top that still looks cool twenty years after Animal Man did it.
The wristbands look rather ornamental too, something reflecting a history, a style of design, rather than just big yellow bands. Same with the tiara.
It's a big change. Some people are not going to like it. Some will say she just doesn't look like Wonder Woman. Some will point out that superhero costumes never change for long. But there's the thing. Wonder Woman's costume has changed over the decades. And the world is changing too.
Literally in Wonder Woman's case. Looks like JMS has been allowed to do to Wonder Woman what he wasn't allowed to do to Spider-Man, specifically change her timeline by amending one point in her past, as Wonder Woman is smuggled out of Paradise Island as a baby as her home is destroyed. Which should give her lots of parallels with Superman.
And the best thing for DC Entertainment? A whole new product line to flog. Dolls, books, lunchboxes, duvets, the lot.
New Wondie Vs Classic Wondie? Here she is in action. Think clean thoughts, chum.
And for those wanting a more classical look for Wondie – is that what Grant Morrison's project will bring?
---
---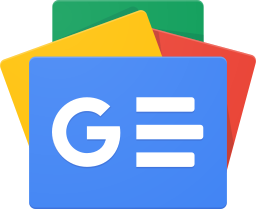 Stay up-to-date and support the site by following Bleeding Cool on Google News today!