Avengers Assemble (so titled because people were getting confused about why Diana Rigg wasn't in it – no, really) premiered in the UK last night at the Westfield shopping centre in London. Ben Mortimer of HeyUGuys was there to badger producer Kevin Feige for answers about future Marvel projects, and quite successful he was too. I really do have to emphasise the fact that it was Ben Mortimer who conducted the interview, because it provides us with a genuine – albeit flimsy – excuse to use this photo of Ben for the article.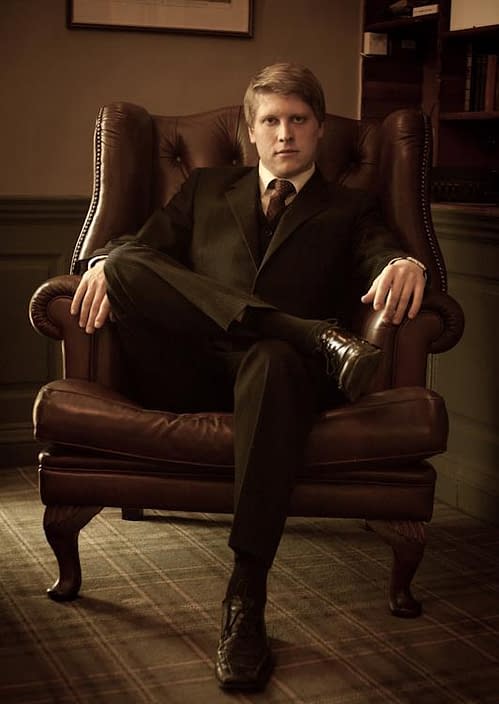 Drink him in. This is probably a good place to mention that Ben Mortimer kept me up all night long last weekend. There were times when I wanted to quit, but Ben insisted that we get everything he wanted on camera. Perhaps we'll let you see the video some day.
There was some news I was supposed to be reporting, wasn't there? Oh yes. Feige reveals a number of tantalising bits of information in the interview, both about Avengers Assemble and future Marvel Studios projects. Most interesting of all are the rights surrounding Marvel characters Quicksilver and The Scarlet Witch, the twin children of Magneto who also appear in the Avengers universe. According to Feige, both Fox and Marvel have the rights to use the characters in their franchises, since they are both X-Men and Avengers in equal measure.
It's a little complicated, but if they wanted to use them in an X-Men movie they could, and if we wanted to use them in an Avengers movie we could.
The sequel to X-Men: First Class is set to start filming from the beginning of 2013, and a sequel to Avengers Assemble is planned if not yet official. It would certainly be interesting if both The Scarlet Witch and Quicksilver were to make an appearance in both films.
Watch the video for more information about why Skrulls were not used in Avengers Assemble, as well as some hints as to when Ant Man will begin filming.
[youtube]http://www.youtube.com/watch?v=O2nEz-AXmig[/youtube]
Enjoyed this article? Share it!