Some More Mindless Secret Wars Speculation (Kitty And Starlord UPDATE)
Nothing like a little mindless Secret Wars speculation. Let's start with Age Of Ultron Vs. Marvel Zombies.
"Getting sent to this No Man's Land means you've done something wrong in Battleworld…It's equivalent to having to walk the plank over shark-infested waters. In this story you'll see someone who is deemed a criminal sentenced to this very dangerous territory-a character I can't mention-but is a really cool twist that James came up with."
Does anyone else thing Hank Pym will be the mystery character in Age Of Ultron Vs. Marvel Zombies. Well, he does have a film out. And he created Ultron. So, you know. With the original versions of Cap and Thor showing up on the cover of the first issue of Secret Wars it seems likely that there will be an area of Battleworld dedicated to the All-New X-Men 60's style period of the Marvel Universe. Pre-Ultron maybe?
Could there be an ongoing following the exploits of the 60's MU stuck in Battleworld. Is this what Bendis will be working on next? And will it tie in to this? Though there are other worlds which seemed to show up on the cover for Secret Wars #1 and with only three classified areas left to be revealed – and a couple of other vague words, where do the following teased realities fit in?
Crazy – will this be Wierdworld, a sword and sorcery style book?
Shadowline
MC2
Squadron Supreme
Supreme Power
Earth X
Original Avengers
Mangaverse (could be the Far East world?)
New Universe
Maybe some of these Universes don't make it out of #1…
While it appears that some books will be replaced by others, Captain America becomes the Hydra Empire book, Superior Iron Man becomes Armor Wars, Spider-Man 2099 into Secret Wars 2099, Thor into Thors, Inhuman into Attilan Rising and The Legendary Starlord into Starlord And Kitty Pryde. The X-books are all being replaced, the Hulk seems to go the same way, and Howard The Duck may become Duckworld. Looks like we can probably expect a Spider Island series after all as Spider-Verse ends up in Arachnia, X-Men 92 seems to be based on the comic series not the cartoon, and looks like we will be getting a New X-Men series and a Marvel Babies by Skottie Young. Certainly more What if style Universes than existing alternate Universes. Of course some of these may just turn up in the anthologies for example, Egyptia and 1602.
But how many of the Secret Wars books will actually past the event? It may be an easier way to double up on certain poplar titles into September – and will the Battleworld remain?
Here are the worlds so far…1. Greenland – Planet Hulk
2. Dystopia – Future Imperfect
3. Domain of Apocalypse. – Age of Apocalypse
4. Egyptia – Forever Yesterday
5. Technopolis – Armour Wars
6. *Classified*
7. Spider-Land – Spider Island
8. The Regency – Renew your Vows
9. King James' England – 1602
10. Weirdworld – Weirdworld (or maybe Crazy Universe?)
11. K'un Lun – Iron Fist or Shang Chi's K'un Lun
12. Utopolis – ?
13. New Mars – ?
14. *Classified
15. Higher Avalon – Captain Britain
16. Archania – Spider-verse
17. Marville – A-Babies vs X-Babies
18. The Eye of Aggamotto – Dr Strange
19. *Classified*
20. Manhattan – 616 and Ultimate Universe
21. The City – Marvel Noir?
22. The Warzone – Civil War
23. New Quack City – Duckworld?
24. The Far East – Mangaverse?
25. Valley of Flame – Where Monsters Dwell
26. The HYDRA Empire?
27. 2099 – Avengers 2099
28. The Hala Field – Carol Corpse
29. The Monarchy of M – House of M
30. Sentinel Territories – Years of Future Past
31. The Wastelands – Old Man Logan
32. Mutopia – New X-Men
33. Westchester – X-Men '92
34. Killville – MODOK Assassin
35. Arcadia – A-Force
UPDATE: Oh yes, we mentioned Starlord And Kitty Pryde didn't we? War rages across the patchwork planet of Battleworld. Domains far and wide clash in an unending conflict for territory. Yet amid the fury and the fire of battle, there is love to be found as well. This June, one of the Marvel Universe's burgeoning romances will be put through the Secret Wars wringer in STAR-LORD AND KITTY PRYDE #1 – an all-new Secret Wars series! Fan-favorite writer Sam Humphries and Marvel newcomer Alti Firmansyah ask the question – can love really conquer all?

"Star-Lord and Kitty Pryde is an action romantic comedy," says Sam Humphries, in aninterview with Marvel.com. "It is the emotional and spiritual continuation of the great Peter Quill/Kitty Pryde romance that has been developing in Legendary Star-Lord. It's going to be funny, and fun – but also heartbreaking and thrilling."

The events of Secret Wars have brought these two together once more. Yet, hailing from entirely different realities, can these two-star crossed lovers reconcile their feelings for one another – even though they are not the ones they know?! Sure – if they don't kill each other first! The Kitty Pryde from the Age of Apocalpyse domain learned a long time ago not to trust anyone. Especially strangers from other realities who claim to be her boyfriend!

Star-Lord and Kitty Pryde are finally together in their own series! But are they TOGETHER together? The burgeoning romance of these two fan-favorite characters will be tested like never before on the surface of Battleworld. Will their love triumph across space and time? Or will the events of Secret Wars prove too much? The answers lie within True Believer – so don't miss STAR-LORD AND KITTY PRYDE #1 on sale this June!
---
---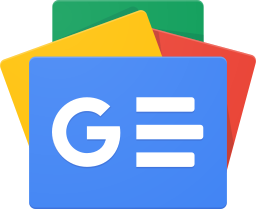 Stay up-to-date and support the site by following Bleeding Cool on Google News today!