Talking To Ken Meyer Jr About Warren Ellis' Atmospherics In January, Avatar will publish a new colour edition of Atmospherics, a graphic novel by Warren Ellis and Ken Meyer Jr about an alien abductee – or a serial killer. In addition to the color softcover edition, there's a hardcover edition that's limited to only 1,000 copies – and each of these individual copies has an original illustration by Meyer. Of the 1,000 copies, 650 were illustrated in pencil, and 350 were done in color paint. Fans and retailers who order the book will receive Meyer's original sketch artwork at random, naturally.
A number of news websites will be showcasing those 350 art files, fifty at a time. Bleeding Cool, of course, has first dibs on the initial fifty below, as well as an interview with Meyer about working on the graphic novel, from Bleeding Cool's Keith Davidsen.
KD: Let's take a step back to when ATMOSPHERICS was originally developed. How did you first become attached to the project?
Ken Meyer Jr.: Hmmm… Well, I will start off by saying my memory is atrocious. I will try not to invent things to cover for it! As far as I remember, Joe Pruett, who was already a partner on various projects at Caliber comics, asked me if I wanted to do it. It was originally published as a serial in the Caliber anthology, Calibrations.
KD: What appealed to you about the ATMOSPHERICS story initially?
Ken Meyer Jr.: Well, part of the appeal, honestly, was to be able to work with someone like Warren Ellis. As you well know, he had already done some pretty neat stuff by that point. Part of the appeal was to work with someone who comes up with some pretty off-the-wall stuff, part of it was the chance to work with someone who, frankly, might get my work a little more exposure. The subject matter also fit my methods (photo reference, model shoots, etc).
KD: ATMOSPHERICS is a tale of paranoid delusions, one which simultaneously unravels and buries the truth. What artistic tricks did you employ in your style to best capture the feel of Warren Ellis' story?
Ken Meyer Jr.: I don't know if I used anything to address that particular aspect of it. But, part of the reason I chose a relatively static layout structure was to contrast the very out-of-the-ordinary actions taking place in the story (and it also worked with the relatively static premise of a police interview in a small room). I used my usual pretty realistic style, partially out of desire and partially out of necessity. I was just not made for big bang superhero stories, I guess.
KD: For the new color edition of ATMOSPHERICS, you have now returned to the original concept after nearly a decade. How does it feel to return to the project?
Ken Meyer Jr.: It felt a bit strange. Actually, initially, I didn't really believe the project was happening. I have had so many people tell me, "It's a go," only to have it never happen. I think I have put more titles under than anyone I know (Marvel's Open Space, for example). William Christensen, the Editor-in-Chief at Avatar, may have been starting to lose patience with me in the beginning, simply because I was asking so many questions before agreeing to take on the work! It wasn't that I didn't want to do it; I just didn't want to get deep into another project and have it fall apart.
KD: Avatar Press has advertised the newly colored graphic novel as being "totally remastered". What does that process entail? How specifically did you turn a project originally illustrated in painted graytones into a full-color project?
Ken Meyer Jr.: I decided to still adhere to a somewhat muted color scheme, as it just seemed to fit the material (again, much of it taking place in one interview room). Plus, the few times that something crazy happened, the change in palette would make it stand out even more. As for the process, it was a little complicated. On the pages and panels that were original watercolors on watercolor paper, I just added actual colors on top. I sprayed the pages first with something called Sureguard, which is a spray that photo retouchers use to add tooth to the photo's surface. It also creates a layer above the watercolor, so you don't disturb the watercolor below. Illustrator C. F. Payne uses this spray to separate the various media he uses on his paintings, which include watercolor, acrylic, oil, colored pencil, and pig's blood. Well, okay, not the pig's blood.
There were some problem areas, though. Because of the static nature of the story and layouts, I originally used some photocopying techniques, hearkening back to artists I love, such as Frank Miller and Dave Sim. You can't paint with watercolor on a slick photocopy… but the Sureguard helped with that (though not as much as I would have liked). I could have colored the whole thing digitally, as pretty much all coloring is these days, but I have always liked traditional techniques better. For me, it allows for more "mistakes," which usually make the artwork more interesting. Much of the time in my regular painting, I let the paint do what it wants, especially in backgrounds. It almost always ends up more interesting than anything I would purposely fabricate.
KD: For the SKETCHED EDITION HARDCOVER, you hand-illustrated 1,000 unique images. How long did that take you to complete?
Ken Meyer Jr.: "Oy!" would be the short answer. Or maybe, "Way too freaking long!" In the beginning, I only did a few at a time, when it fit my schedule (at that time, I had a full-time job, plus freelance work). But, when I saw (and when William pointed out) that I was not going at a pace fast enough to get it done on time, I changed my tactics. There were two periods where I did those drawings and paintings eight or more hours a day, trying to get at least 50 done a day, limiting each one to about 15 minutes. I had to limit it to get it done on time. I took a week off from work at one point (and, sadly, during that week, the company I'd been working at went under, so I was out of a day-to-day job), and later devoted two weeks to the drawings alone.
KD: Was it a challenge to diversify the images? How did you keep yourself interested as you progressed through the task?
Ken Meyer Jr.: In the beginning, I basically replicated much of the photo reference I had originally used for the series in pencil. I might vary the layout, do close ups, change a few things, combine various references… but even all that only kept me interested so long. For about the first 650 drawings, actually. After that, I decided, what the hell, I am going to paint the rest. And I am going to paint them with no drawing beforehand. That latter decision was done to try to keep the drawings inside a 15-minute window. Within this phase of full color sketches, I varied the techniques and media, as well. I did some in black ink alone. I did some in colored ink alone. I did some combining black ink and colored ink, or black ink and watercolor. Towards the end, I started using acrylics as well. I also used various mixed media techniques. One technique is called "stamping." In my case, this would entail spreading some acrylic paint on a non-porous surface (usually a slick palette pad) and pressing various things into the paint and then on the drawing surface. I used things like corrugated cardboard, cloth, plastic, all sorts of things. Another technique I used, sort of a variation on stamping, was to press clear plastic into either acrylic or ink on that palette pad, and press down. The paint would spread, one color invading another (but not really blending, because acrylic doesn't do that as easily as watercolor), then I would pick this up and press it into the drawing (I am just calling them drawings, since they were all paint or ink). Sometimes I would mask out areas on the partially finished drawings, so this "pressing" would only go certain places. It was actually a pretty fun process, because as alluded to earlier, the paint will do what it will, only partially controlled by me.
KD: Aside from new interior colors and the hand-drawn sketches for the hardcover, what other new work went into the ATMOSPHERICS project?
Ken Meyer Jr.: Well, I was asked to do a new cover. I ended up with two ideas I liked equally, so William said, "Just do them both!" I am glad I did, because I do like the way both of them turned out. One is someone of an homage to the film, Close Encounters of the Fourth Kind, and those crazy elongated mouths that the characters exhibited when in their trances. One is somewhat similar to the original (first collected) edition. Although instead of focusing on the woman and the aliens, I focused on the woman and the abducted man.
Believe me, it is probably the biggest project I have done in a while. Whenever I would tell someone I was doing 1,000 drawings, their mouths would drop open in disbelief. Hell, I can hardly believe I finished it myself!
---
---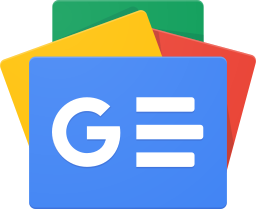 Stay up-to-date and support the site by following Bleeding Cool on Google News today!