Posted in: Comics, Recent Updates | Tagged: alan moore brian bolland, Batman, Comics, dc, killing joke
---
The Punchline Of The Killing Joke – Friday Trending Topics 25 years after publication, Batman: The Killing Joke by Alan Moore and Brian Bolland became a topic of lively conversation across twitter and the internet. And trending again today, I see.
Most-Read Comic Stories Friday:
When Batman Killed The Joker At The End Of The Killing Joke – Grant Morrison Talks To Kevin Smith
And no, I hadn't gotten that either.
John Hurt Gets A Reference In New Doctor Who Comic…
It has been Bleeding Cool's assertion for quite some time that John Hurt is playing the ninth incarnation of the Time Lord mostly known as The Doctor in the show Doctor Who… which pushes the other incarnations up one, Christopher Eccleston is now ten, David Tennant is eleven, Matt Smith is twelve and Peter Capaldi is thirteen… the final incarnation of The Doctor. Which gives showrunner Steven Moffat the chance to write the story of The Last Doctor, and all that that entails. Possibly before relaunching the character as female.
Black-Focused Mighty Avengers #1 Heavily Underordered By Comic Retailers?
That's the word coming out from Marvel folks, looking at the numbers coming in from Diamond Comic Distributors.
Most-Read TV/Film Stories Saturday:
No Aquaman In Justice League: War, But He Will Get His Own Animated Movie
On Tuesday the Aquaman Shrine brought attention to the fact that Warner Animation had been trying to sweep under the rug the fact that in its upcoming feature Justice League: War, based on the first arc of the New 52 Justice League, had seen Aquaman removed . And eventually they found he'd been replaced by Shazam.
Sure, It's Funny, But They Probably Shouldn't Have Released This Iron Man 3 Deleted Scene To The Web – Bleeding Cool Comic Book, Movies and TV News and Rumors
Disney, Marvel and Empire have conspired to publish a particular deleted scene from Iron Man 3 to the web. I'm not sure this was a good idea.
X-Men: Artifacts And A Magneto Close Up As Days Of Future Past Come To A Close – Bleeding Cool Comic Book, Movies and TV News and Rumors
We've received two more tantalising images from Bryan Singer's Twitter feed tonight. The first one he posted was this collection of mutant artifacts.
---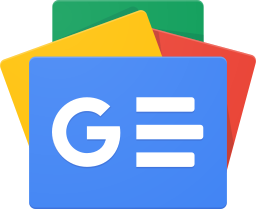 Stay up-to-date and support the site by following Bleeding Cool on Google News today!