Sexy Time Travel Triumphs in Jess Fink's We Can Fix It!
Jess Fink has been doing strange things with comics for some time now, and her new book released from Top Shelf this May doesn't disappoint, which is good news for those who want to see her become even more bizarre and exuberant in her work than even she has been before. In We Can Fix It! she lays out a memoir of sorts, twists, contorts and explicates it through time-travel and shakes out the final product for perusal: a map-like guide to exploring her best and worst experiences in life. What she creates for the reader in We Can Fix It! is an assessment of memory and self-image, paired with a raucous celebration of the simplest human experiences. It's comedic, brutally honest, highly imaginative, but also gut-wrenching and revelatory, as you might expect a journey through decades of intense memories to be. But it's self-depricating and life-affirming in equal measure and also suggests that life itself moves forward under the steam of erotic drives. The basic premise is that "future Jess" gets a time machine, and dolled up in a skin-tight futuristic jumpsuit, decides to intervene on behalf of past versions of herself to give them guidance in avoiding some of their most uncomfortable experiences, but not before having a "sexy time" of it. What starts off as a form of amusement via voyeurism for "future Jess" gradually turns more serious. The time-traveller just can't help trying to erase those awkward and painful moments, particularly sexual encounters, when she sees them cropping up since they appear to her in review much more traumatic than her memory has led her to believe. In a way, she becomes a stranger in her own past, alarmed by her own past miseries and failure to see how funny experiences will appear in retrospect (despite the orgiastic attraction between past and future versions of herself). While the tone of the narrative is light, the underlying emotional responses of Future Jess become more urgent and help drive the pace of the book onward as she seeks resolution and closure. Past versions of herself eventually begin asserting themselves against her controlling attitude and Future Jess finds herself at the mercy of discovering what small, half-forgotten moments have contributed to her future happiness. The anecdotes contained in the graphic novel are ingeniously threaded together through the fast-paced time-travel schema, and bounce the reader through the chaotic but winning snapshots of childhood, teen angst, college confusion, and relationship fails. One particular moment that Future Jess visits seems to be a subtle thematic explanation for the book itself. When she haunts the hall outside a School of Visual Arts classroom, she overhears her instructor advising, "…every line you make you need to think about. It should all come from you, not from other things you have seen…don't try to be SLICK, only try to be honest and genuine". What's most impressive about We Can Fix It! is that it manages to be fast-paced, highly creative in structure, unassumingly direct in art style, while aggressively honest panel by panel.
And that honesty may be partly Fink's realization that she needs to be direct in her work in order to evaluate her life, but it serves a bigger purpose: it reaches the reader. In the cascade of episodes Fink presents, she assumes rightly that the reader has had somewhat similar life-moments in tone or circumstance. And so the reader is pulled along through Jess's experiences and through their own, the worst, and finally, the best, and encouraged to reach the same revelations about how we reflect on life's highs and lows. This effect is partly created through Fink's spare, stylized artwork that seems to suggest that the journey is somehow safe and non-threatening, but these panels are also crafted for heavy lifting in emotional terms, from devastating tears to explosive laughter. The moments she chooses to depict even within the episodes from life she's chosen to tell contain remarkable intensity and suggest some powerful instincts for visual storytelling at work. Assessing life thus far for Fink (well she's still young, after all) inadvertently reminds readers just how much, and how full a story there is to tell in even a few episodes from any life. Her verdict on the exercise has something in common with the Divine Comedy lyrics to "Songs of Love": "Fate doesn't hang on the wrong or right choice/Fortune depends on the tone of your voice". And the tone of We Can Fix It! is spot-on for teaching the merits of forgiving oneself and letting go of the need to reframe our own life-narratives in terms acceptable to our current state. But that's not an easy vantage to reach, and requires plenty of lessons from the past, as Fink so anarchically and rather poetically conveys. Hannah Means-Shannon is senior New York Correspondent at Bleeding Cool, writes and blogs about comics for TRIP CITY and Sequart.org, and is currently working on books about Neil Gaiman and Alan Moore for Sequart. She is @hannahmenzies on Twitter and hannahmenziesblog on WordPress. Find her bio here.
---
---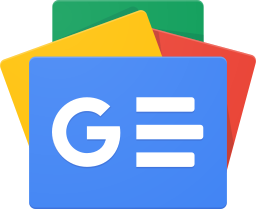 Stay up-to-date and support the site by following Bleeding Cool on Google News today!