Why Wonder Woman Is A Victim Of Feminism According To James Hudnall
James Hudnall is an American comic book writer best known for his work on Espers, Interface, Alpha Flight and Strikeforce Morituri. He will also be contributing to the upcoming British comic anthology Strip Magazine as his Image series Age Of Heroes is reprinted and colourised. He's also a co-creator of Harsh Realm which was adapted as a TV series by X-Files creator Chris Carter.
But of late he's grown an entirely new fanbase, in his role as a right wing political pundit for Big Hollywood. As well as writing a two weekly comic political strips, one Obama Nation drawn by Wolff & Byrd creator Batton Lash (married to early San Diego Comic Con organiser and Eisner Awards administrator Jackie Estrada), he writes a regular column.
And yesterday's was entitled Wonder Woman Reboot: Strident Feminism Is the Problem, Not the Costume.
Hudnall seems to present his argument with two conflicting thoughts – that Wonder Woman doesn't work because she's a man hater and aggressively sexist towards the male gender – and that Wonder Woman doesn't work because she's a submissive sexually towards the male gender.
It's a bit like attacking President Obama for being interventionist. And then for not being interventionist.
But, just as with the Fox News piece, there's always much more fun to be had with the commentators… and then other comic creators and readers think? Let's go back and forth.
Big Hollywood Commentator: But for my Wonder Woman qualifications, Sarah Palin would be a worthy role-model. Because as you said, Classic super-heroes are supposed to be bright spots in a dark world.
Weasily Liberal Comic Creator Gail Simone: Okay. I thought the comments from Fox News were hilarious, but THIS is from a guy who used to know stuff! FUNNY! What's weird is that he actually used to write comics. My mind is boggled.
Big Hollywood Commentator: I see this as an ongoing trend among the Progressive/Socialist crowd, turning our women into masculine girls and our boys into girlymen. I see this trend lately in all the media, the boy is scared (or a metrosexual) and the girl as to kick ass to save the day.
Traitorous Comics Creator Ron Marz Marx: That whole site is an embarrassment, @GailSimone, so it fits right in!
Big Hollywood Commentator: I don't think they went far enough with that new costume to internationalize her. They need to arrange those yellow stars on her blue top in a nice EU circle and put a nice yellow hammer and sickle (and maybe a cluster of yellow stars to the upper left) on the front side of her red top.
Comics Commie Creator Kurt Busiek: Hud thinks anyone who doesn't find that strip funny is just politically biased. It can't possibly be because it's tin-eared and shrill.
Big Hollywood Commentator: So the ultimate realization of the Wonder Woman mythos is "The Story of O"? Works for me.
---
---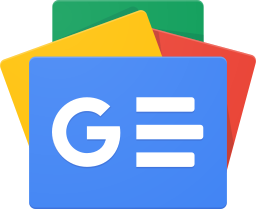 Stay up-to-date and support the site by following Bleeding Cool on Google News today!