ReedPOP, Rebellion, BPAL Removed from CBLDF Corporate Partnership List
Black Phoenix Alchemy Lab is a maker of scents and oils well-known in fandom circles for products inspired by the likes of creators such as Neil Gaiman and Clive Barker, and franchises like The Dark Crystal, Hellboy, Labyrinth, and Grendel, among others. The company is also well known for its stance on social activism, explaining on its website that: "At Black Phoenix Alchemy Lab, we have never shied away from our civic duty, and since the inception of the company, we have made it a point to do everything within our power to support organizations that provide emergency aid and disaster relief, support environmental and conservation causes, help the homeless, protect civil liberties and reproductive rights, and offer succor to the LGBTQ community and marginalized ethnic, racial, and minority religious groups." Earlier today, in light of events that led to Charles Brownstein's resignation from the CBLDF, the company requested to be removed from the CBLDF's list of corporate members.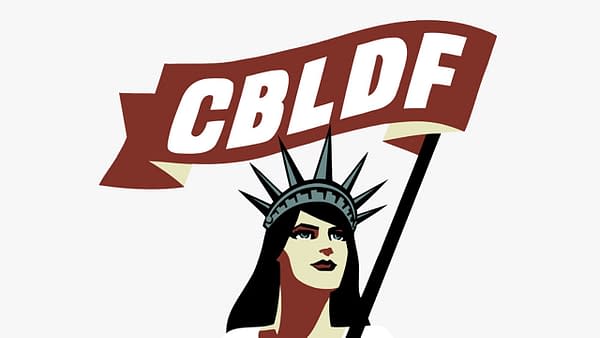 It would appear that BPAL is not the only corporation to have been removed from the CBLDF list of corporate members in recent days. While confirming BPAL's removal by comparing the current list on the CBLDF's website to the same page archived on the evening of June 20, 2020, on Archive.org, it became apparent that in addition to BPAL, 2000 AD publisher Rebellion and event organizer ReedPOP have also been removed from the CBLDF's corporate members page listing since that time.
Corporate members on the list at the time of this writing include Abrams, Boom! Studios, Comixology, Dark Horse Comics, DC Comics, Discount Comic Book Service, Diamond Comic Distributors, FAKKU, Humble Bundle, IDW, Image Comics, Lion Forge, Neverwear, Oni Press, Penguin Random House, Scholastic Corporation, Valiant, VIZ Media, and the Will & Ann Eisner Family Foundation. For comparison's sake, an archive of the CBLDF corporate member page was taken at the time of this posting.
In a statement, BPAL explained:
We at BPAL were surprised and disappointed to learn this week about the events that led to Charles Brownstein's resignation from CBLDF, and have been listening carefully to further complaints and questions related to the org's ability to fulfill its stated mission, which is one we have supported eagerly in the past.

In light of these events, we have requested to be removed from the CBLDF's list of Corporate Members. We will be updating our site so that funds raised for CBLDF by various products will be routed to other orgs (TBD). In the meantime, proceeds from recent sales of those products will be held until we have fully updated our giving plan.