What Removing Vertigo, Ink and Zoom Will Mean For the Entire DC Comics Line (Dan DiDio Update)
A few weeks ago, Bleeding Cool ran the news that DC Comics was to 'shutter' Vertigo. We stated that some books would move to Black Label, and some would no longer be published. We were told, repeatedly, that we were wrong, and we were talking nonsense.
Since then, Scott Snyder stated that American Vampire looked like it may be coming from Black Label in 2020, and on Tuesday Image Comics announced they'd be publishing the comic SFSX (Safe Sex), previously announced as coming from DC Vertigo.
And then, yesterday DC Comics stated that they were going to shutter Vertigo – and more besides. The DC Ink and DC Zoom imprints, launched with such pomp and circumstance a few years ago would also be done away with.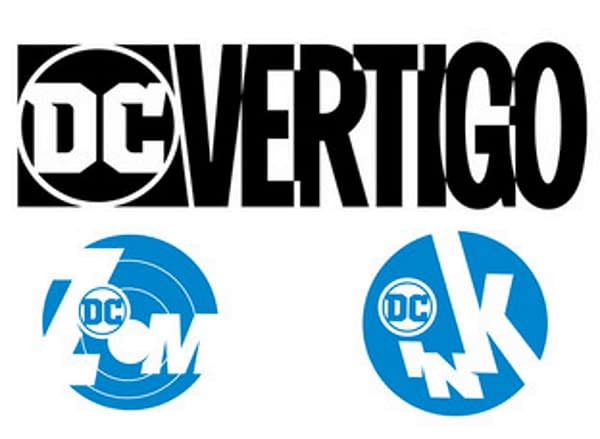 Instead, we would have three brands, DC Kids, DC and DC Black Label. We heard that the latter was getting a new logo based around the classic DC Bullet logo. This may tie in with that.
To justify the change Publisher Dan DiDio was quoted as saying 'we're returning to a singular presentation of the DC brand that was present throughout most of our history until 1993 when we launched Vertigo to provide an outlet for edgier material. That kind of material is now mainstream across all genres, so we thought it was the right time to bring greater clarity to the DC brand and reinforce our commitment to storytelling for all of our fans in every age group. This new system will replace the age ratings we currently use on our material.
With Jim Lee, Publisher, quoted as saying,
What we've done here is apply an ages and stages organizing philosophy that will strengthen what we're already doing well, whether that is our move into the young adult and middle grade audience or our long track record of success with creator-driven pop-up lines. We will also continue to publish creator-owned projects, and will evaluate and assign to the appropriate label to help our fans find the best books for their interests. These new labels not only bring greater consistency and focus to our characters, but they also open up a wealth of new opportunities for the talent working on our books.
However, what I have been told is that this comes straight from the top. The previous new imprints were set up under the auspices of former DC President Diane Nelson and this is a way of undoing that. The new President Pamela Lifford, I am told, has a particular disdain for imprints. And reducing them to three, designated purely by age, is the minimum needed to get the job done.
Lots of people have looked to sales performance of recent Vertigo books to justify the change but they ignore the main aspects behind the decision – or that Vertigo sales are, mostly unreported and the estimated stats grossly underestimate sales. Ask a Vertigo creator to show you their sales report/royalty statements sometime.
Firstly, top talent deserting Vertigo after contractual changes imposed when Alan Horn was chairman of Warners, the loss of two figures most associated with the imprint Karen Berger and then Shelly Bond, and then the impact of Batman Damned putting every book at DC Comics under the spotlight for anything that might damage the DC brand, with Second Coming and SFSX (Safe Sex) being early casualties. And all this was fuel to the fire of President Pamela Lifford getting rid of what she saw as superfluous imprints.
So now we have three. And rather than imprints, they are to be regarded as age barriers, replacing the previous guidelines:
E – EVERYONE – Appropriate for readers of all ages. May contain cartoon violence and/or some comic mischief.
T – TEEN – Appropriate for readers aged 12 and older. May contain mild violence, language and/or suggestive themes.
T+ – TEEN PLUS – Appropriate for readers aged 15 and older. May contain moderate violence, mild profanity, graphic imagery and/or suggestive themes.
M – MATURE – Appropriate for readers aged 17 and older. May contain intense violence, extensive profanity, nudity, sexual themes and other content suitable only for older readers.
Which will now be thus:
DC Kids will focus on readers ages 8-12 and offer content created specifically for the middle-grade reader
DC, focusing on ages 13+, will primarily be the current DC universe of characters
DC Black Label will focus on content appropriate for readers 17 and older
So right away there is a bigger impact. A number of DC Universe regular titles are currently published as T+ – Teen Plus, appropriate for readers aged 15 and over. Upcoming titles for August and September includes The Batman Who Laughs, Batman Vs Ra's Al Ghul, Year Of The Villain one-shots, Wildcats, Harley Quinn & Poison Ivy, Batman And The Outsiders, Flash Forward, Catwoman, DCeased, Deathstroke, Event Leviathan, Freedom Fighters, The Green Lantern, Harley Quinn, Justice League, Justice League Dark, Justice League Odyssey, Martian Manhunter, Red Hood: Outlaw, Superman's Friend Jimmy Olsen, Gotham City Monsters and Young Justice.
Those titles are either going to move to Black Label, or have their content toned down so that they are 13+ suitable. Batman Who Laughs, Batman Vs Ra's Al Ghul, Wildcats, they could be Black Label. But the rest? No chance.
All in the long shadow of the Batpenis…
UPDATE: Dan DiDio replied to the above concerns about the T+ titles on Facebook, saying,
As we continue to work back to a more shared universe for the DCU, we are looking for more consistency in tone so there aren't radical shifts for books working together. Overall, it shouldn't change the titles mentioned much, if at all.