We mentioned that Scooby Doo, Where Are You, the longest running DC Comics title without a relaunch, was slipping its schedule recently with #93 slipping from the 9th of May to the 20th of June. What was going on?
Well, it seems DC Comics might have gotten away with it, if it wasn't for us meddling kids.
Now it transpires that DC Comics has cancelled all orders for Scooby Doo, Where Are You #93, will resoliciting it in next month's Previews for August shipping. And from then on, it will be bi-monthly.
As well as the reinvented Hanna Barbara books, DC Comics also publishes the all-ages Scooby Doo Team-Up and Looney Tunes monthly titles. Will they be similarly stripped back? Will Scooby Doo, Where Are You make it to #100?
Look for #94 to be similarly cancelled and resolicited in the near future too, I guess.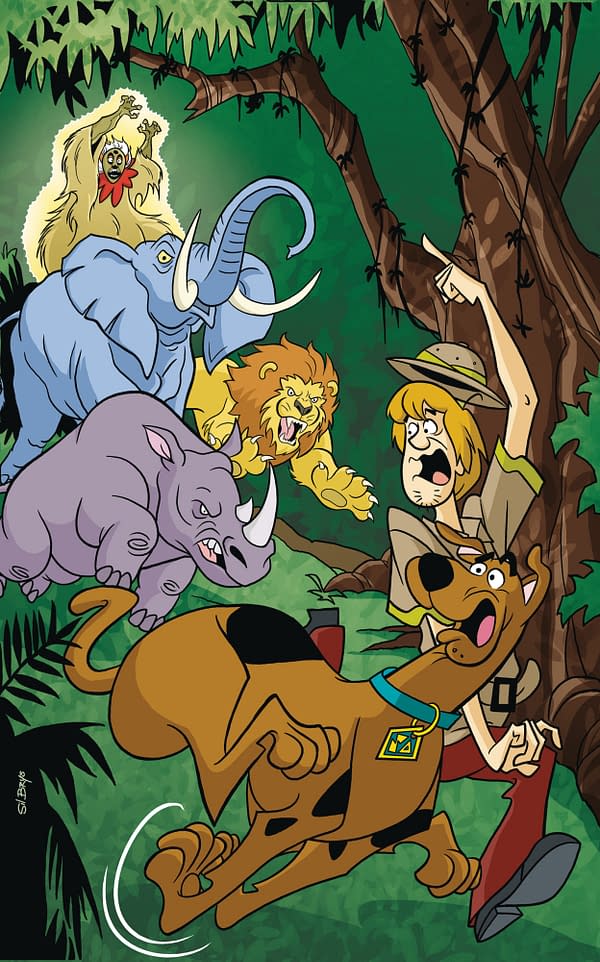 SCOOBY DOO WHERE ARE YOU #93
(W) Sholly Fisch (A) Scott Jeralds, Scott Jeralds
Off on a long-overdue vacation, Scooby and the gang travel to a photographic safari park, where their only plan is to get up close with nature. But nature gets a whole lot more up close than they planned when their safari's interrupted by the ancient Spirit of the Land! Thrust into the midst of lions, leopards and rhinos, the gang will have to unmask the bogus spirit… assuming they can escape the all-too-real savage beasts long enough to do it! In Shops: Jun 20, 2018
SRP: $2.99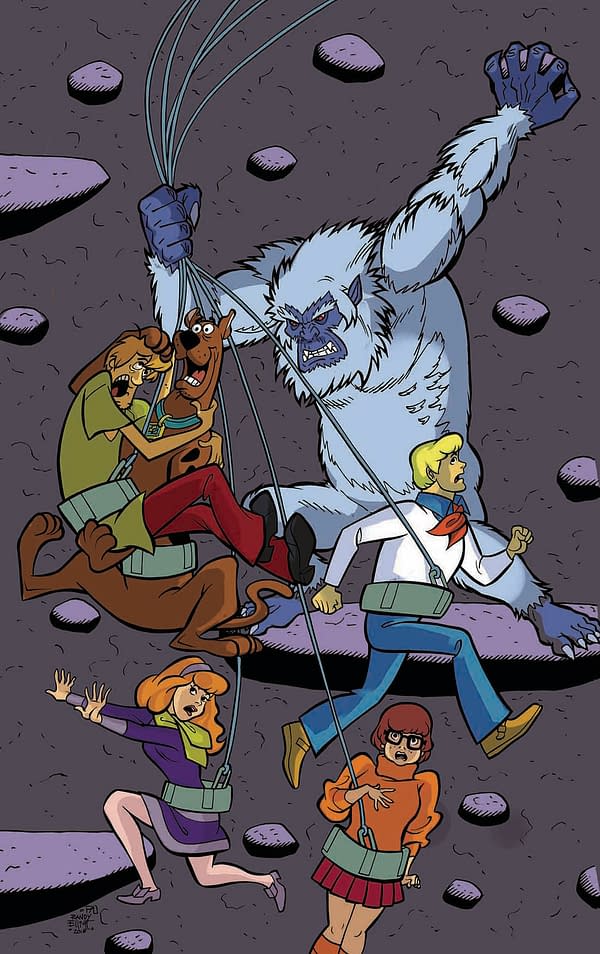 SCOOBY DOO WHERE ARE YOU #94
(W) Sholly Fisch (A) Randy Elliott, Randy Elliott
Scooby and the gang have faced yetis on distant mountain peaks before… but on a fitness center's climbing wall in the middle of the city?! Our heroes will have to scale the heights to get to the bottom of the mystery of the Abominable Indoor Snowman – if they can conquer Shaggy's fear of heights, that is.In Shops: Jun 20, 2018
SRP: $2.99
Enjoyed this article? Share it!