Posted in: Comics | Tagged: batgirl, Comics, dc, gail simone
---
Stuff And Things At DC Editorial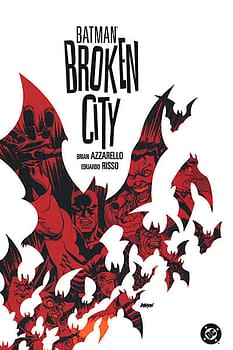 I mentioned during the weekend's shenanigans concerning Gail Simone and Batgirl that I'd heard a number of stories concerning the relationship between creative and editorial at DC Comics right now. Gail Simone and her editor Brian Cunningham was just one example.
Another concerns a creative team on a very prominent title over a number of months having their story on the book approved, fully written and started on art replaced with another – then – another – then another, finally with a brand new plot dropped on them from above, having to start from scratch.
This kind of inconsistent micro-managing is nothing new, and was very prominent at the beginning of the DC Relaunch. However it had settled down on a number of books it seemed (with notable exceptions) but now seems to have risen with vengeance. And people are leaving.
As far as I can tell some of this is creative churn, trying to drum up interest in books that have slipped into stagnancy, but others are full blown editorial and creative disagreements, usually concerning higher editorial top-down mandates. Some seem exhausted with revisions and inconsistencies, in which intricate stories are developed months in advance, approved and then later "unapproved" months later as last-minute ideas descend.
After the news of Gail Simone's firing, Paul Cornell – who has walked off two DC books for similar reasons – raised the idea of unions for comic book creators.
What the comics industry needs is creator ownership, Writer's Guild involvement, royalties, job security.

It's not as if Gail Simone wasn't getting the numbers. She was in the middle of a critical and sales hit.

Above all, Gail Simone has an audience of her own that'll be out of that door with her.
Sometimes I think we comickers sign Non Disclosure Agreements purely so they can do ths shit to us.
Well… yes. MTV's Valerie Gallaher exposed that completely back in the day, when she refused to sign a DC NDA in return for extended healthcare cover when she resigned.
As it stands, writers of books who have crossing over characters are specifically told not to talk directly to each other and that all communication should go through editorial. Not that they seem to pay much attention to this.
Just as with the DC relaunch, many new pitches are competitions between four or five writers, but most of them told they are taking over the series after multiple revisions and outlines – until all but one are unceremoniously dropped with little or no prior understanding that they were actually competing. Though the carrot of another possible series is always offered.
What will get in the way of Paul's suggestions about unionising is such large amounts of willing labour, able and ready to take over books. And DC is finding them from Image Comics, those still writing creator owned books but sold the idea of increasing their profile with a DC book. We've had Justin Jordan, John Layman and Jim Zubkavich recently placed on books. And I understand there are more to come, first on Batgirl and then on Swamp Thing when Scott Snyder leaves (trying to manage his own workload – a rare example of that).
And even though these creators are more used to creator-control, editorial has actually found that they seem more willing to tow the line, revise and knuckle down than the old guard.
More to come on this one it seems. I know I remember the good old days when DC creators were fired by fax last thing on a Friday night as editors were heading out of the doors…
---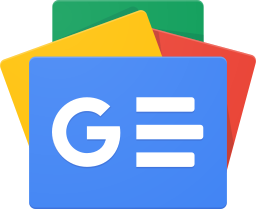 Stay up-to-date and support the site by following Bleeding Cool on Google News today!