You can read the big Action Comics #1000 spoilers elsewhere. Today, at Bleeding Cool, we are all about the red trunks. Okay so there are also some spoilers for Superman #45 too along the way…
And with all the hullaballoo about Brian Bendis bringing Superman red trunks back for the eightieth anniversary of the character and the thousandth issue of the series that first featured Superman, it is Dan Jurgens and Norm Rapmund who do so first in the comic though, in deference to evolution, they do not attempt to bring back the mullet as well.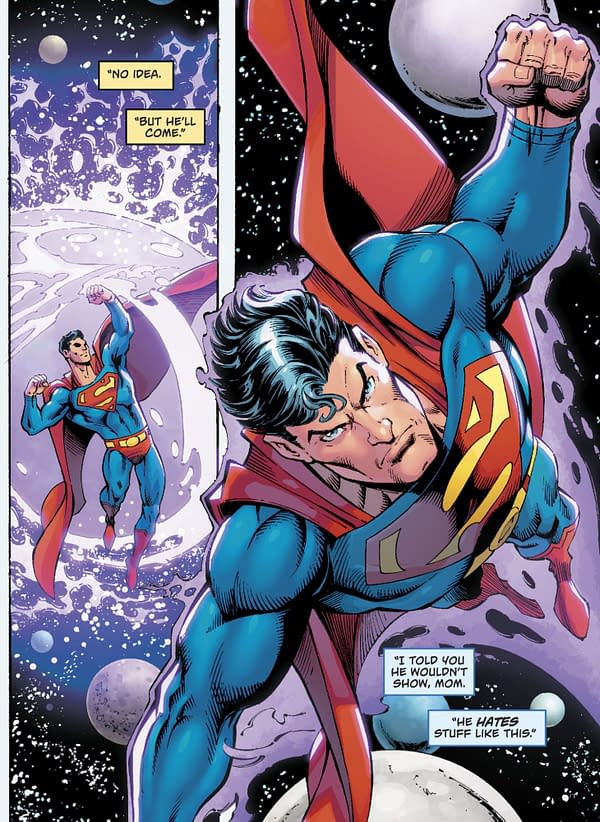 And so we get to see Centennial Park in Metropolis, complete with the Superman statue with Golden Eagle.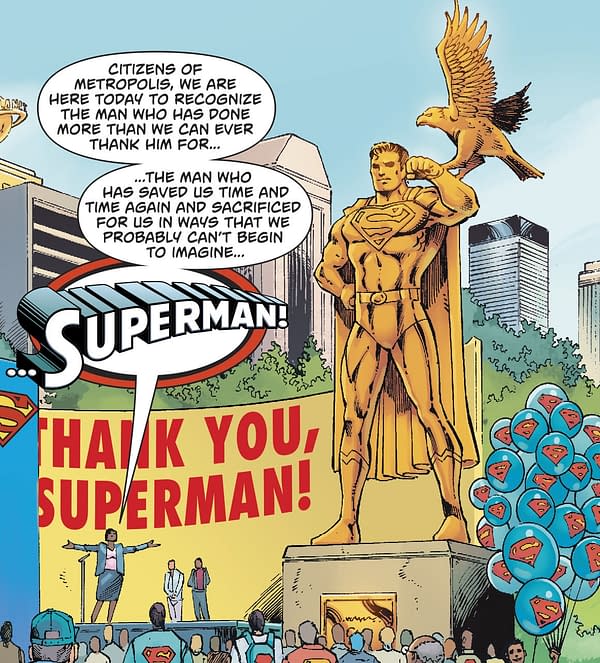 Though it isn't the same as seen in the Pre-52, with the Kon-El Superboy statue next to it…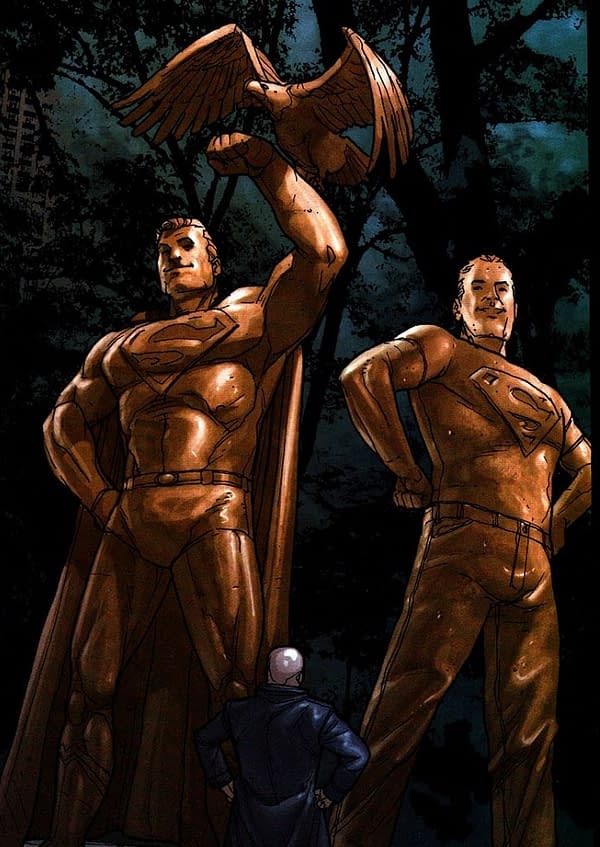 That New 52 reboot got rid of this version of the statue – and of that Superboy. Or did it? And in today's Superman #45, the town Hamilton gets its own DC Rebirth version…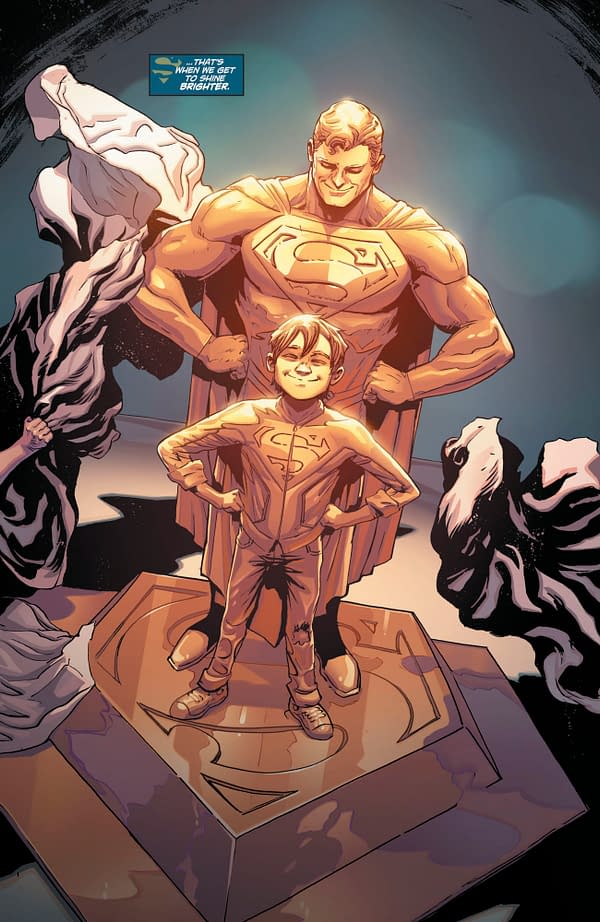 The DC New 52 version of the Centennial Park Superman Statue below switched it from being a celebration of Superman saving the city from an asteroid, to a monument to his death at the hands of Doomsday. And also someone carved off the trunks.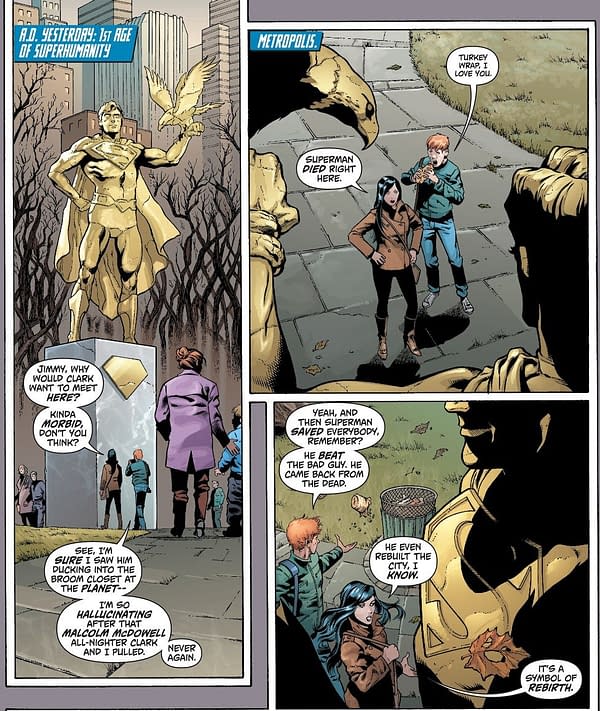 Well, now, just as with the statue, the red trunks are back. Oh and apparently Deathstroke is now a big fan of Superman and is wanting to help out. Deathstroke. Anyway…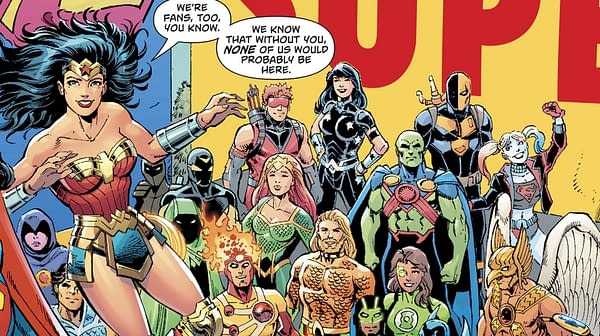 Oh, look, reading Action Comics #1000 is going to be full of things that don't fit. But the only moment that Superman is seen without the trunks is in flashback from Tomasi and Gleason…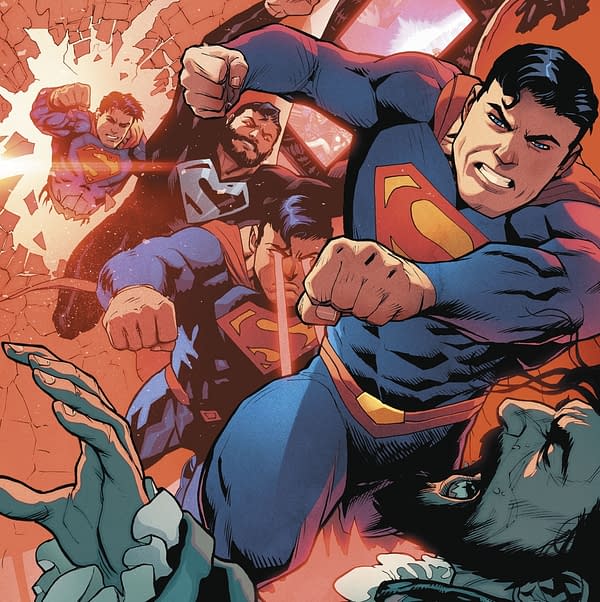 Everywhere he is trunked up fully, whether in the past in Geoff Johns, Richard Donner and Olivier Coipel's The Car…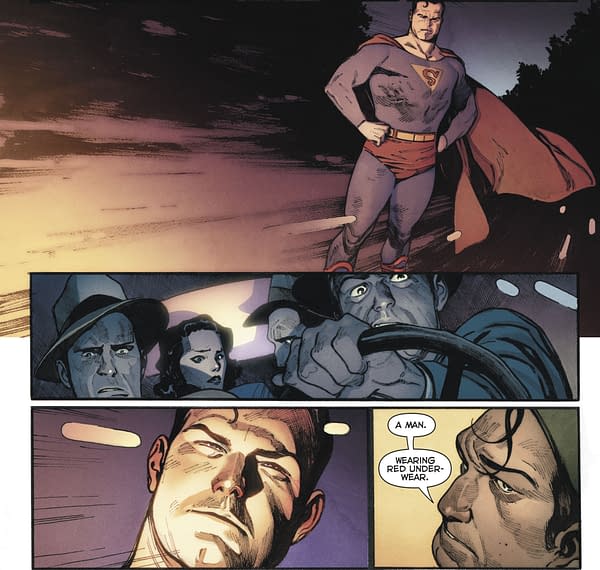 Or five billion years in the future with Tom King, Clay Mann and Jordie Bellaire's Of Tomorrow.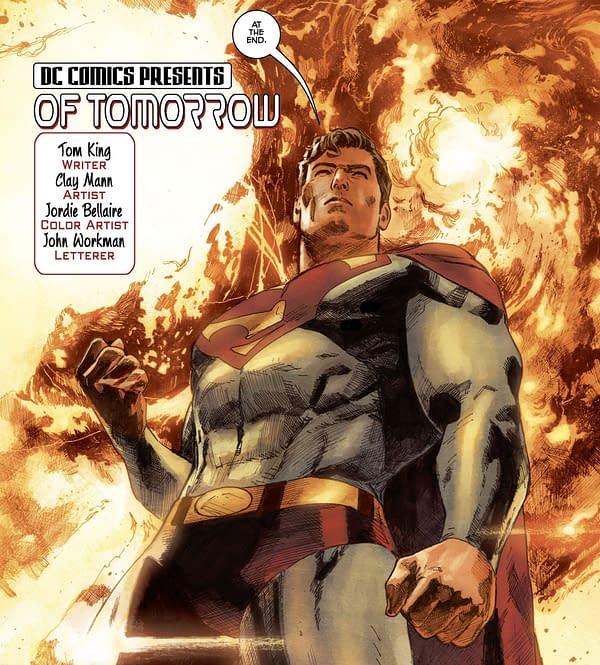 Basically, the red trunks will outlast human civilisation.
And there is also commentary across the DC Universe today. John Constantine pops up in Green La nterns looking for a Super-light….

…and has only one phrase for the superhero set, even if at this stage, Superman is still trunk-free.

Underpants buddies. he knows what's coming. As DC Comics showed up on April Fool's Day this year…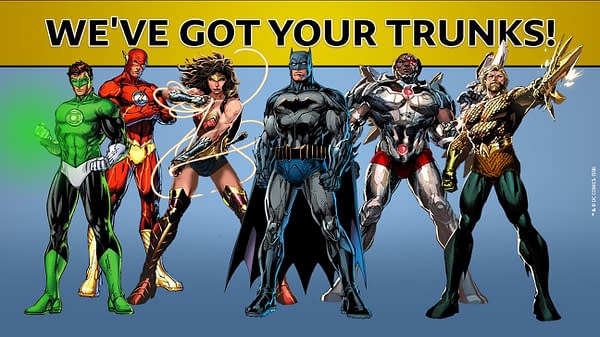 But it is Bendis and Lee's first work together, and kicking off Bendis' run on the comic that has his Rosencrantz and Guildenstern commenting on their return…

Why? Because old people buy comics, and want their superheroes to look like strongmen of the 1930's.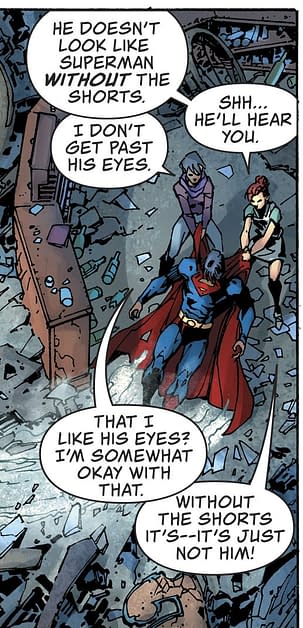 I think Lois Lane would testify otherwise.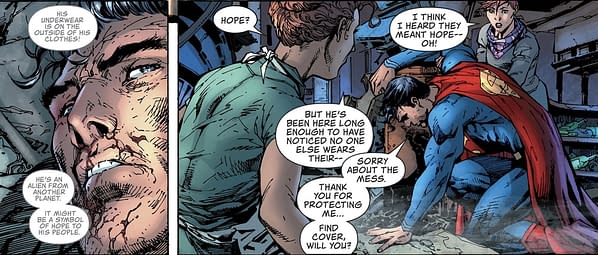 That's right, folks, Superman's red trunks are a symbol of hope. Let's make sure that stays canon…
Enjoyed this article? Share it!