Posted in: Comics, DC Comics, Superman | Tagged: Comics, cuck kent, dc, dc comcis, lois lane, secret identity, superman
---
Don't Believe The Hype About Superman Revealing His Secret Identity – Could This Be 'Cuck Kent' Instead?
DC Comics has revealed their solicitations for December 2019 comic books. And some gullible websites are falling for them. Both Superman #17 and Lois Lane #7 suggest that Superman is going to reveal all. No, not like Batman exposed himself in Batman Damned. No dong of steel here. Instead, the intended take out is that it's Superman's secret identity as Clark Kent to the world.
Except that's not what's happening here. For a start, they did that not too long ago and had to rewrite reality to put that frog back in the box. Here are the solicitations for both issues: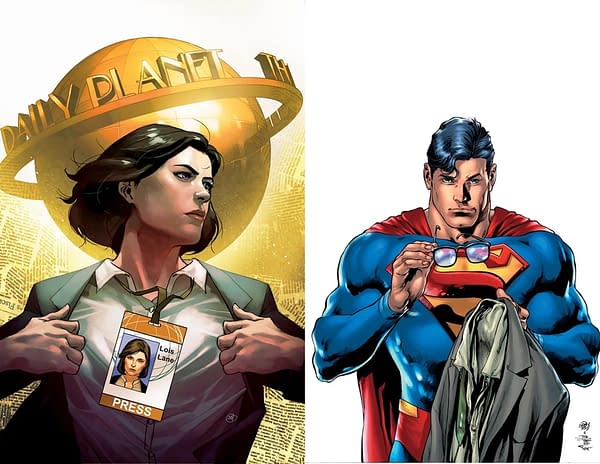 LOIS LANE #7
written by GREG RUCKA
art and cover by MIKE PERKINS
Someone wanting to kill Lois Lane is nothing new for the famed reporter, but is it because of something she knows or something she's about to uncover? Plus, this issue ties to the events of December's Superman #18 and the gigantic status quo shift for both Lois and her husband, Superman, when the Man of Steel decides to reveal his identity to the world.

SUPERMAN #18
written by BRIAN MICHAEL BENDIS
art and cover by IVAN REIS and JOE PRADO
With Superman's family scattered across the galaxy, our hero must confront some of his greatest concerns about himself and his place in the galaxy. Legendary artist Ivan Reis joins writer Brian Michael Bendis as they introduce the biggest change in the Man of Steel's life ever!
Superman will "reveal his identity" to the world? "The biggest change in the Man of Steel's life ever!"?
Bleeding Cool previously informed you back in July 2018 of a very different take, that would fulfil all these requirements but not let the world know that Superman is Clark Kent. And it all goes back to the book Lois Lane has been writing, holed up in a Chicago hotel.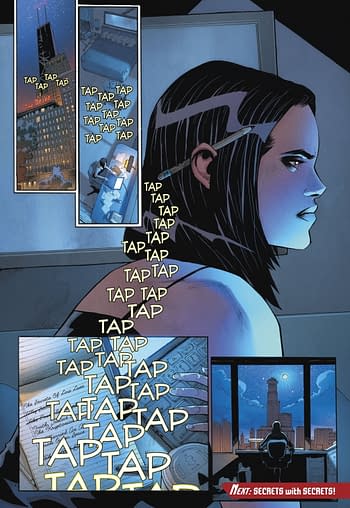 A book with possible titles 'The Secrets of Lois Lane? I Married an Alien from Outer Space?'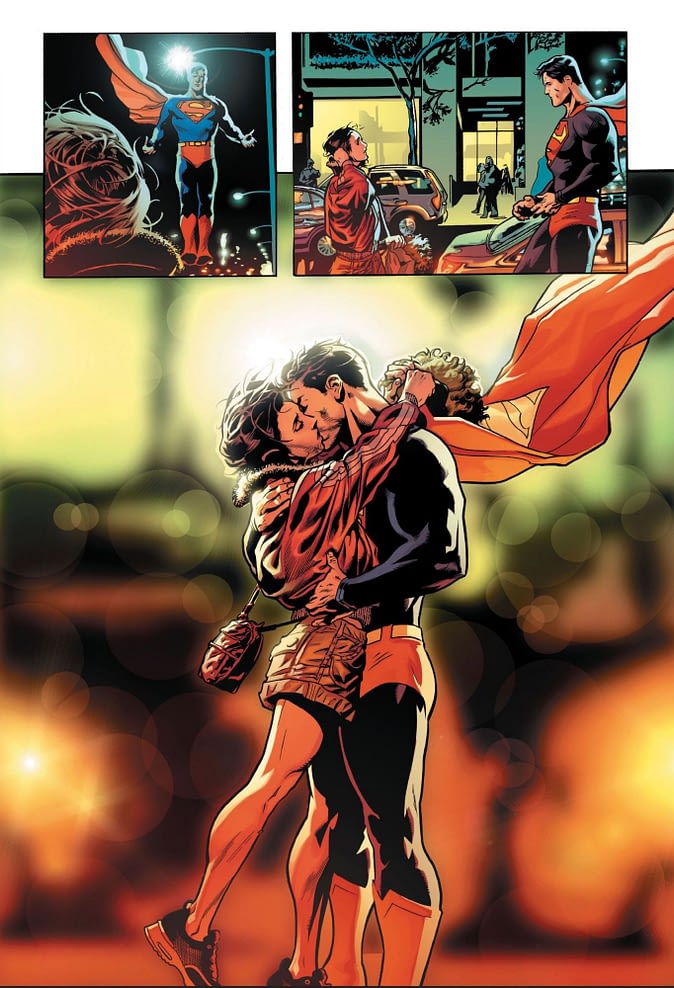 She has also been caught snogging Superman in front of everyone, causing much gossip.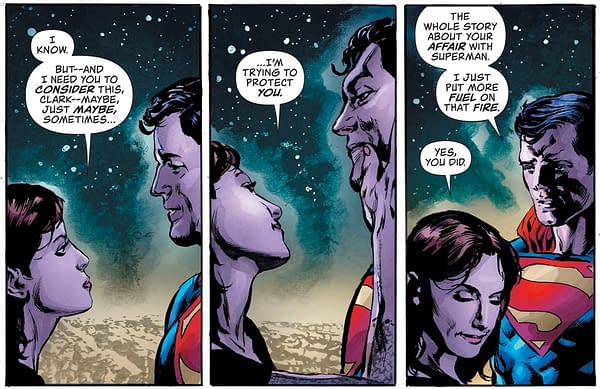 And also their son Jonathan Kent is now rather grown-up all of a sudden. And clearly wanting a more independent life.
Oy, I said, none of that.
The suggestion is that Lois Lane, this time around, reveals that she is Superman's partner — but that the Clark Kent marriage is but a front, a green card-type deal to disguise that she is Superman's other half. 'Cuck Kent' if you will, to use rather unpleasant modern parlance. And a way to let Jonathan Kent be known and to operate openly as Superman's son.
The reveal of Superman's double life as Clark Kent has become a common trope in superhero comics, with everyone from Lois Lane to Candid Camera revealing it to the world. The most recent example is 2015's Action Comics #41 by Greg Pak and Aaron Kuder, in which Lois puts two and two together and reports Superman's secret identity to the world. Probably too soon to do it again. Like that, anyway…
---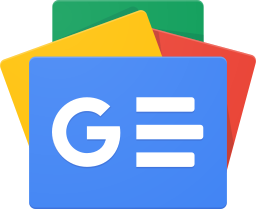 Stay up-to-date and support the site by following Bleeding Cool on Google News today!