Superman: Year One by Frank Miller and John Romita Jr is No Longer Mature Readers Only
When it was first announced, Black Label was described as a superhero line for mature readers. Giving creators the chance to go crazy with DC Comics' finest. The first title out of the gate did just that, Batman: Damned by Brian Azzarello and Lee Bermejo, a dark supernatural tale of Gotham with the darkest of dreams, the most evil of creatures and a tarnishing of the memories of Thomas Wayne in Bruce's eyes. With each curse, each betrayal, each moment of pain exquisitely painted by Lee Bermejo, reflecting and refracting the shadow and light across and through it all. Oh, and it also has a naked Bruce Wayne, taking a physical identification scan, and doing his best impersonation of Dr Manhattan. But a Batman with his penis out caught the imagination of the national media and, after hitting Late Night With Stephen Colbert, the new President of DC Comics saw that something had to be done. This was considered a desecration of one of Warner Bros/AT&T's most valuable intellectual properties. And at that moment, the shutters came down, DC books like Second Coming and The Other History of The DC Universe were dropped due to content concerns, other Black Label titles were pushed back in order to be rewritten and redrawn, and everything at the publisher went under the microscope. Including Superman Year One by Frank Miller, John Romita Jr and Danny Miki.
Bleeding Cool noted a little art change between initial inked previewed pages and coloured pages of Superman: Year One when we ran them yesterday which seemed to indicate a younger Clark Kent than originally intended. But it seems that there were other, bigger changes to consider.
Because the series starting in June was solicited, as originally intended with a Mature Readers tag. It is a Black Label title after all. But it seems that this will no longer be necessary, it will have a T+ instead, which means it is recommended for older teenagers and above. Here's how the two compare – and what will now be missing from Superman: Year One.
T+ – TEEN PLUS – Appropriate for readers age 15 and older. May contain moderate violence, mild profanity, graphic imagery and/or suggestive themes.
M – MATURE – Appropriate for readers age 17 and older. May contain intense violence, extensive profanity, nudity, sexual themes and other content suitable only for older readers.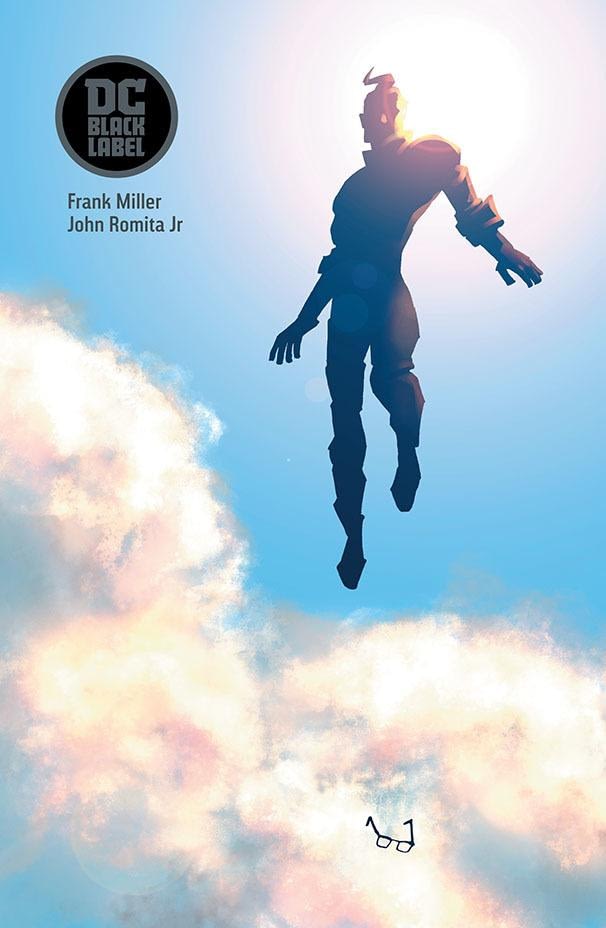 SUPERMAN YEAR ONE #1 (OF 3) (MR)
(W) Frank Miller (A/CA) Danny Miki, John Romita Jr
From the burning world of Krypton to the bucolic fields of Kansas, the first chapter of SUPERMAN YEAR ONE tracks Clark Kent's youth in Kansas, as he comes to terms with his strange powers and struggles to find his place in our world. DC BLACK LABEL is proud to present the definitive origin of Superman as rendered by the legendary comics creators Frank Miller and John Romita Jr.!
PRESTIGE FORMAT T+ In Shops: Jun 19, 2019 Final Orders Due: May 20, 2019SRP: $7.99