Supersonic Comics in Grantham, England posted the news about a new January sale at their store. Facebook had the sad details.
*CLOSING DOWN SALE*
*UP TO 50% OFF*

Supersonic Comics will be closing at the beginning of February. Everything must go! Huge price reductions in store!
The reason given by store owner Martin Stokes was a familiar one,
sales have been poor for a while and I just felt it was time.
The store is popular with local Magic The Gathering gamers it seems and Martin said
As of now I am still doing tournaments until the end of the month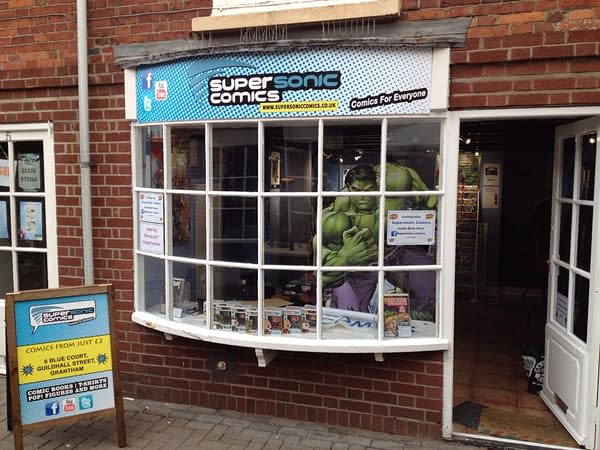 Famed as the home of Margaret Thatcher, as well as where Isaac Newton got his schooling, Grantham is now another English town without a comic book store…
Bleeding Cool tries to mark the passing of comics stores as well as their opening. Existing fanbases are likely to make the former more well known, but please let us know if a comic store is opening or closing in your neighbourhood. Just e-mail richjohnston@bleedingcool.com.
Enjoyed this article? Share it!