At midnight on Thursday, Taylor Swift's highly anticipated new music video for the track "…Ready For It?" off her upcoming album, Reputation, dropped — and it looks like she had some help from a comic book artist.
Teased a few days earlier with an image of Swift in a costume similar to the one Scarlett Johansson wore in Ghost in the Shell, and drawing influence from Blade Runner and maybe even Harry Potter, the video is the latest step in Swift's plan to rebrand herself as an edgier performer.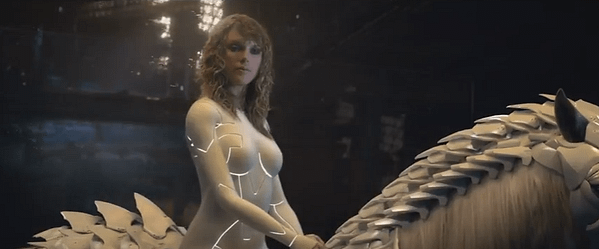 As director Joseph Kahn puts it, "It's an homage to sci-fi and anime. Break open your DVDs. Nerdgasm coming." And Kahn, who has a ton of experience in music videos, knows a little something about nerdgasms, being the director of that R-rated Power Rangers short film from a few years back. Kahn was joined by one of comics own, even if he's probably more famous for his work in film on projects like The Ricky Gervais Show: Dan Fraga.
Fraga, who has worked on music videos for Justin Timberlake and Beyonce before as well, revealed his involvement on Facebook:
Okay, you've waited long enough, and we've created a spurious enough connection with comics to have a good excuse to post this on Bleeding Cool. Are you read for it? Watch the video below, if for some reason you haven't seen it already:
Enjoyed this article? Share it!