Welcome to Thank FOC It's Friday, a semi-weekly mailing list, similar to The Daily LITG, but (mostly) every Friday and planned to coincide and cover the demands of Final Order Cut Off. The date when retailers have a last chance to amend their advance orders for comic books without penalty. A final chance for publishers to promote books while orders can still be added. And a time for credits to be amends, new covers to be revealed and a final push given. This is an attempt to sift through them all and find the most relevant items.
And now it seems that Diamond Comic Distributors has decided to join in. Well, imitation is the greatest form of flattery. You can sign up here or with the form at the bottom.
So what's FOC'ing today?
Airboy #51 by Chuck Dixon from It's Alive is on FOC again because it's late – and retailers get another chance to amend their orders – up or down.
Dark Horse Comics is launching a new Dragon Age series called Blue Wraith by Christina Weir and Michael Atiyeh.
Mike Mignola has his Hellboy Winter Special up for FOC.
The return of the transformed Riddler in Batman #87.
Scott Snyder and Jorge Jimenez say goodbye to the Justice League with #39.
DC Comics are making The Low, Low Woods #2 and Hell Arisen #2 returnable.
Superman #19 is one day after the secret identity reveal.
Ghostbusters begins its Year One series, returnable for a small fee.
While Kill Lock #2 is also returnable if retailers order 85% of #1 – with the same fee.
IDW also launches Rom: Dire Wraiths by Chris Ryall and Luca Pizarri, with a 1:10 variant.
Sonic The Hedgehog #25 hits #25 from Ian Flynn and Adam Bryce Thomas.
Undiscovered Country #3 is up, as #2 gets a second printing.
Marvel Comics launching Atlantis Attacks #1 of 5.
And there's the big relaunch of Guardians Of The Galaxy #1 along with Be Mine Valentine's Day Card promotional items.
There's also the launch of Iron Man 2020 with those Marvel Calendars as promotional items.
And the story of Dylan Brock in Venom: Good Son.
Firefly #13 has an FOC bonus cover. But no idea what it is or who it's by. Yet.
How did Red Mother #1 do? Red Mother #2 is on FOC.
There are FOC covers for Elvira: Mistress Of The Dark #11, James Bond #2, Red Sonja #12 and Vengeance of Vampirella #4.
Archie #710 is also Archie & Katy Keene #1 – with a new Katy Keene TV show to come.
It's the Tenth and Thirteenth Doctor Crossover in Doctor Who Year Two #1… this will be a big one.
Also late, and up for FOC as a result, is Niobe She Is Death #2 from Stranger Comics…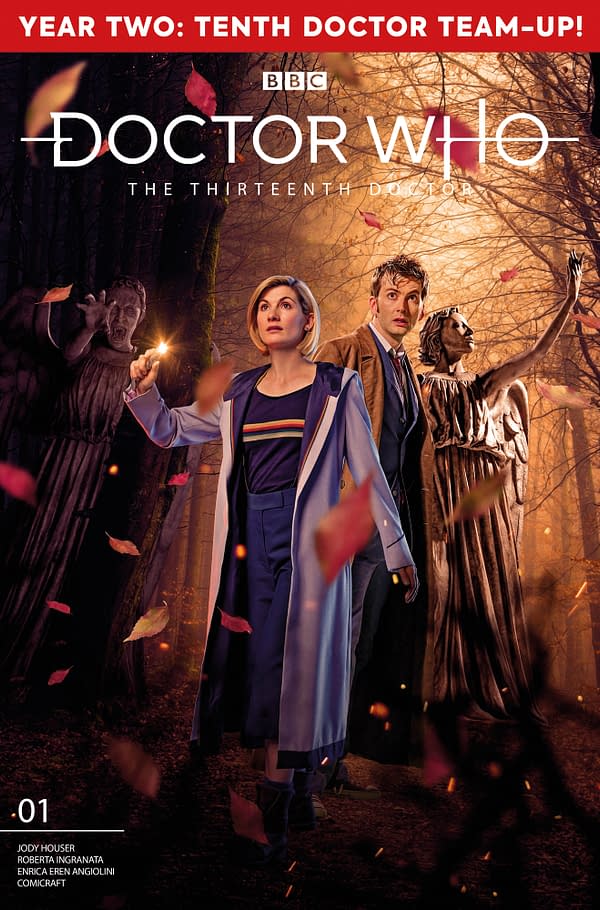 What's on your FOC?
Sign up below and we'll see what Thank FOC It's Friday brings next week… on time possibly.
Enjoyed this article? Share it!