Welcome to Thank FOC It's Friday, a semi-weekly mailing list, similar to The Daily LITG, but (mostly) every Friday and planned to coincide and cover the demands of Final Order Cut Off. The date when retailers have a last chance to amend their advance orders for comic books without penalty. A final chance for publishers to promote books while orders can still be added. And a time for credits to be amends, new covers to be revealed and a final push given. This is an attempt to sift through them all and find the most relevant items.
And this week it seems that Diamond Comic Distributors has decided to join in. Well, imitation is the greatest form of flattery. You can sign up here or with the form at the bottom.
So what's FOC'ing today?
The Local Comic Shop Day 2019 titles are up for FOC this week. Are you taking part? Only way to get that Walking Dead comic in print…
Count Crowley: Reluctant Monster Hunter is launching by David Dastmalchain and Lukas Ketner from Dark Horse Comics – that's a great title too.
How has Batman/Superman #2 done? #3 is up.
As we said, so is Harleen #2 – delayed a week so retailers could judge demand after #1.
Paul Jenkins and Inaki Miranda are bringing Black Adam into Year Of The Villain – despite Doomsday Clock.
Joker: Killer Smile #1 is up, as the movie is coming out, Jeff Lemire and Andrea Sorrentino's take on the character – and returnable. Will this top the Advance Reorder Chart on Wednesday?
Same with Tales Of The Dark Multiverse: Death Of Superman…
GI Joe #2 is up. How did #1 do?
The Amazing Mary Jane #1 begins… will any store order any other than the Artgerm variant? And will any go for the 1:500 virgin variant?
Spider-Man 2099 returns to Amazing Spider-Man #32 to begin the 2099 event.
Everyone and their spouse is involved in Spider-Man: Full Circle... including Jonathan Hickman, Chris Bachalo, Nick Spencer, Gerry Duggan, Michael Allred, Al Ewing, Kelly Thompson and more. It's like a Spider-Man #1000…
Avengers #25 will be a big thing (probably). But Immortal Hulk #25 will be a bigger one.
Tony Stark: Iron Man #17 – building to that Universe-changing thing?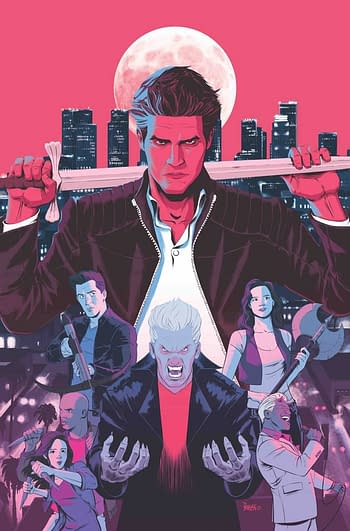 Angel #6 has a Daniel Bayliss FOC variant, and a 1:20 of that variant with muppet Angel…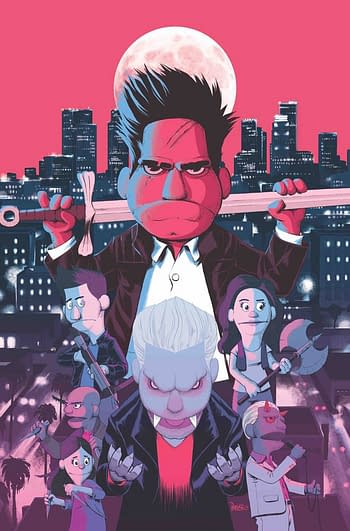 Tim Seeley, Sarah Beattie, Rebekah Isaacs, Kurt Michael Russell are launching Money Shot #1 from Vault.
The Nancy Drew/Hardy Boys OGN by Scott Bryan Wilson and Bob Solanovicz from Dynamite is up.
Marguerite Bennett and Leila Leiz Marga's original graphic novel Horde is up for FOC from AfterShock Comic.
Shades of Magic: Rebel Army #1 is launching from Titan – and will be returnable with no qualifiers.
Zenescope is launching its new Ralph Tedesco thing, Unbound #1.
What's on your FOC?
Sign up below and we'll see what Thank FOC It's Friday brings next week… on time possibly.
Enjoyed this article? Share it!