The Anatomy of a Frost Giant in This Superior Spider-Man #7 Preview
Superior Spider-Man #7 hits stores next Wednesday, tying in with the War of the Realms super-mega-crossover event. In the story, Superior Spider-Man is defending San Francisco against the invasion, having successfully evacuated the citizens… well, the regular ones, at least. The Google employes presumably got to escape on private busses. Now, it's up to Doc Ock to take on the Frost Giants all by himself!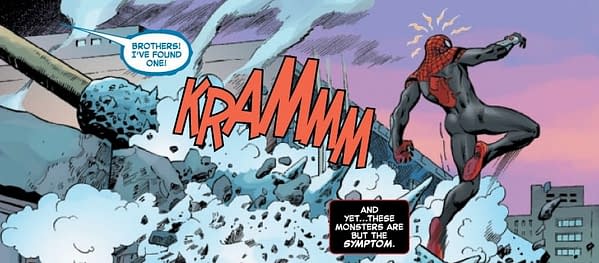 Thankfully, he is a Doctor, so there are certain things he understands about these creatures' anatomy.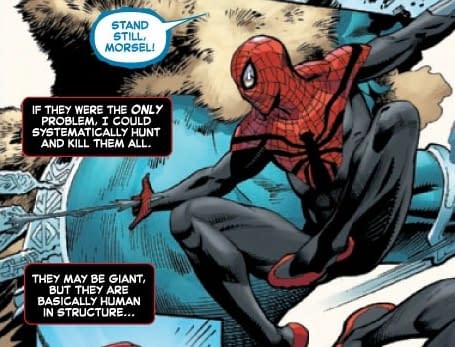 And how it's similar to our own…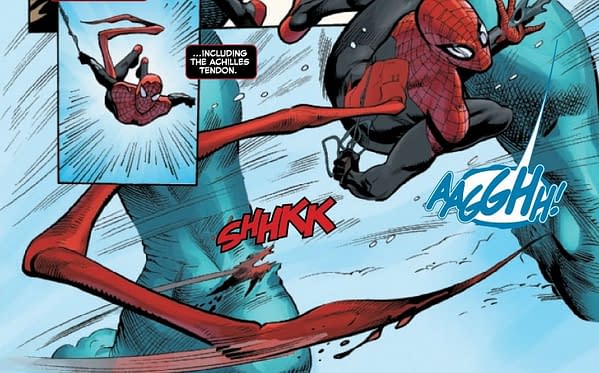 Ok, that's great, Doc. But what about what we really want to know? How many feet is a frost giant packing… down there? Hopefully, some intrepid Marvel creator has the courage to explore this issue before the War of the Realms is over.
Superior Spider-Man #7 hits stores on Wednesday.
h/t Newsarama for the preview.
Superior Spider-Man #7
(W) Christos Gage (A) Lan Medina (CA) Mike Hawthorne
Like the rest of America, the West Coast is overrun with Frost Giants and in CHAOS!
But Otto Octavius doesn't settle for chaos and will WIN THE WAR OF REALMS SINGLE-HANDEDLY.
Well, maybe not single-handedly. He needs minions. Super-minions! So he recruits the WEST COAST AVENGERS!
Uh-oh.
In Shops: Jun 12, 2019
SRP: $3.99