Welcome to the mostly-daily Lying In The Gutters. You can sign up to receive it as an e-mail here. And feel free to correct me every time I write 2019 as 2018 or vice versa going forward…
Five most read stories yesterday.
And the fifty most-read stories of 2017 right here.
Happening today:
Annual January 1st Comic Blow Out, Stormwatch Comics, West Berlin, New Jersey
Monster New Year's Day Sale, Frankenstein Comics, Woodbury, New Jersey
Coffee & Comics, Greenbean Coffee House, noon, Altoona, Pennsylvania
And a happy birthday to: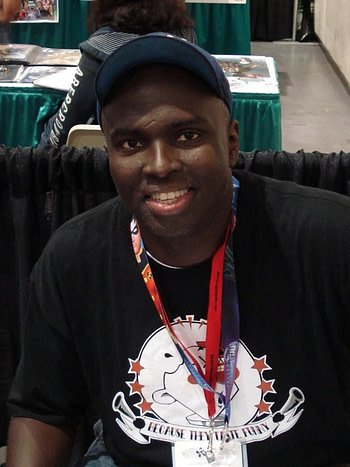 Sanford Greene, artist on Power Man & Iron Fist, Sonic The Hedgehog, Wonder Girl, The Incidentals.
Walter Antonio McDaniel, artist on Deadpool, Wolverine, Deathlok, Spider-Man, and Batman. Founder of Red Dragon Media in China.
Comics journalist Giovanni Aria.
Mimi Yoon, comics artist on Judge Anderson, Powerpuff Girls.
Manuel Monari, employee at Pop Store, Bologna.
Subscribe to our LitG Daily Mailing List