The Divided States Of Bleeding Cool – Happy Independence Day
Opinions are like Howard Chaykin comics, everybody's got one. Or at least they've read someone else's. And there are ironies that the content and covers of The Divided States Of Hysteria have divided so many people down the lines with such invective, passion and rage. There are those that see his work as a hateful abomination that should not be published, and that Image Comics and Howard Chaykin need to respond in a flagellant fashion or face the consequences. And those who defend the rights of Image Comics and artists to publish what they wish, however hateful, without the very act of publication to be criticised. And on both sides, everyone is shouting about it. And at Bleeding Cool, we are divided as anybody.
Last night, Bleeding Cool writer and comic book publisher Joe Glass wrote a piece looking at Howard Chaykin's reaction to the criticism as well as noting that no one else had reached out to Chaykin for comment. Bleeding Cool did send e-mails, but it may have been to an older non-functioning address. Chaykin has been around for a while. Glass was heavily critical of Chaykin's responses and concluded the piece passionately addressing Chaykin and saying "Now do us all a favour and shut the hell up."
Anyway, I woke this morning to read criticism from other content providers, such as Gar Podcast's Ray Cornwell criticising me for allowing the article to remain published.
We have had quite a heated debate on the Bleeding Cool Slack. Guess what? I disagree with Joe Glass about a lot of this. Somehow through it all we remain friends, though I am unlikely to buy him a Black Kiss boxset for Christmas. He is one of our very best writers, and while we disagree on all many of matters, I regard him as one of the finest voices on the site. In this, he has presented a consistent and defendable view well, albeit one I disagree with.
But publication is not the same thing as endorsement. Bleeding Cool is not a hive mind, we are not a cabinet of government working under collective responsibility do having to toe the party line. It is a growing collective of individual passionate voices who often disagree with each other. I mean, seriously, Jude Terror writes for this website. Come on.
But the idea that after reading his article this morning I would be minded to delete it as it tells Howard Chaykin to shut up, because that is anti-free speech… well, the irony was not lost on me.
Happy 4th of July everyone. And the appropriateness of are having a debate about both the freedom, responsibilities and privilege of speech on Independence Day is not lost on me either.
And as suggested by Craig Mitchell and composed by Manhattan Projects' Nick Pitarra, from the Bleeding Cool message boards for this article, a new symbol for a new age.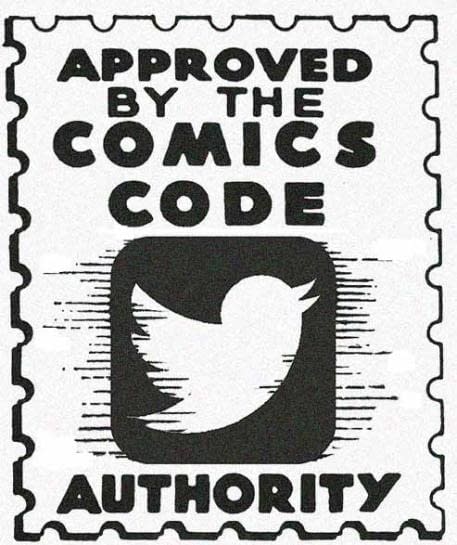 ---
---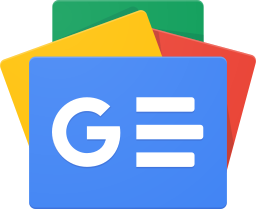 Stay up-to-date and support the site by following Bleeding Cool on Google News today!