Tyler Boss is launching a new series at Dark Horse in April called Dead Dog's Bite. Though we were hoping for a zombie comic about anthropomorphic dogs, it seems this will be a mystery four-issue mini-series instead, which is still nice. Check out the press release below and look for Dead Dog's Bite in April.
MILWAUKIE, Ore., (January 16, 2020)—Writer, artist, colorist, and letterer Tyler Boss (4 Kids Walk Into a Bank) wants to welcome you to Pendermills in new mystery miniseries Dead Dog's Bite.

Cormac Guffin has gone missing. There are no police leads and no one seems to care. That is, no one except her best friend Joe. As Joe's hunt begins, she discovers the horrors of her small town run far deeper than she had ever known.

"Dead Dog's Bite is something I've been quietly working on for the past four years and can't wait for people to read it. I hope readers find themselves making their own crazy walls to try and solve the mystery before the story is over. Mostly though, I'm really excited to have it be published by a company with such a scary horse for a logo. Seriously, name a publisher with a scarier horse who represents them."—Tyler Boss

Throughout the miniseries, Boss is joined by variant cover artists Ian Bertram, Joshua Hixson, Phillip Sevy and Tom Reilly.

Issue #1 (of 4) of Dead Dog's Bite arrives April 8, 2020 and is available for pre-order now at your local comic shop for $4.99.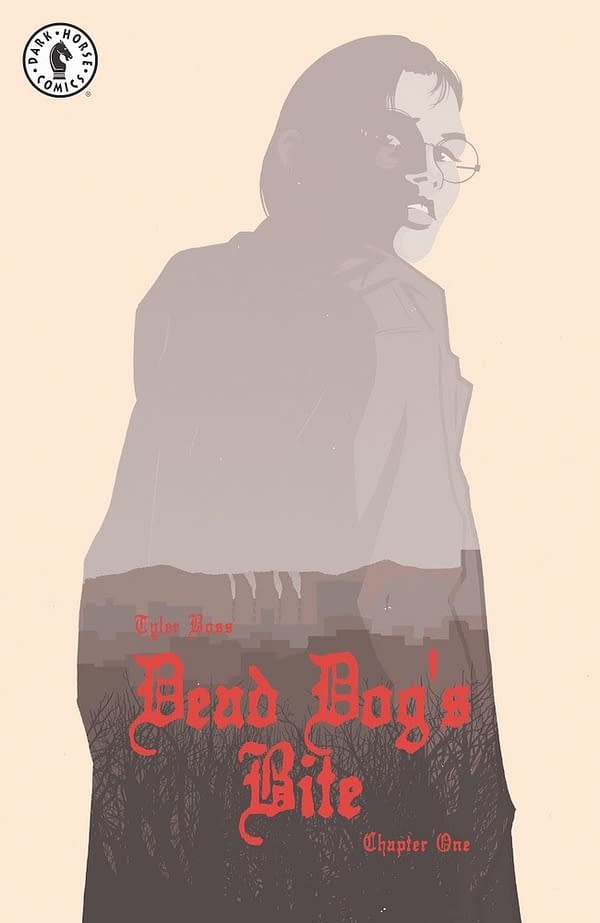 Enjoyed this article? Share it!