In a move that should perhaps not be surprising given their fascination with Marvel comic book writer CM Punk, the UFC is getting into the comic book business, tapping Dave Dwonch (Vamplets, Mind Palace) to write the company's first-ever comic book, one which boldly uses a title befitting a sequel in UFC: Return to the Octagon. Dwonch teamed with artist Jason Federhenn (The Harcourt Legacy) and colorist Brad Simpson (Sex) on the book, which Dwonch lettered himself, proving writers can do actual work too!
The book debuted at last night's UFC 232, and stars not an actual UFC fighter (let's face it, their egos are big enough without becoming comic book superheroes), but rather the fictional fighter featured in UFC's logo, Mike Mercury, who leaves the Earth and his daughter behind to fight a space war against intergalactic baddies "The Ring," only to return (ah, now the title makes sense) eight years later when the threat turns to Earth.
In an interview on UFC's website, Dwonch describes the story:
The wheels really hit the road when I can understand what a character's emotional motivations are. This book has action, adventure, a sci-fi element, but what I brought to the table was the more personal story between a father and a daughter who have an estranged relationship. You don't see that talked about in many super-hero comics and I think being a hero means being a good parent.

The sci-fi elements really speak to the traditional comic book fan but this story is deeply rooted in MMA as well. Mike might have this super-powered armor, but it's only good at far range and his enemies are grapplers. The test of any hero is whether they're going to step up to the challenge. So while he might have stumbled upon this suit, as someone who practices MMA he's able to rise to the occasion.
UFC's website describes the comic's launch as being EX-X-XCLUSIVE to UFC 232, but the UFC does like money, so presumably, this will be available to people who weren't there live in some form eventually. In an interview with MMA Junkie, Dwonch suggests we could see real UFC fighters appearing in future issues, depending on fan response.
With this first issue, we didn't necessary want to detract from the story with the flash of having cameos with fighters and whatnot. We kind of wanted to develop a story that would stand on its own. Hopefully, if there's positive fan response, we could continue on and then add those elements that you would maybe expect from a comic like this.
Check out the cover and some preview pages below.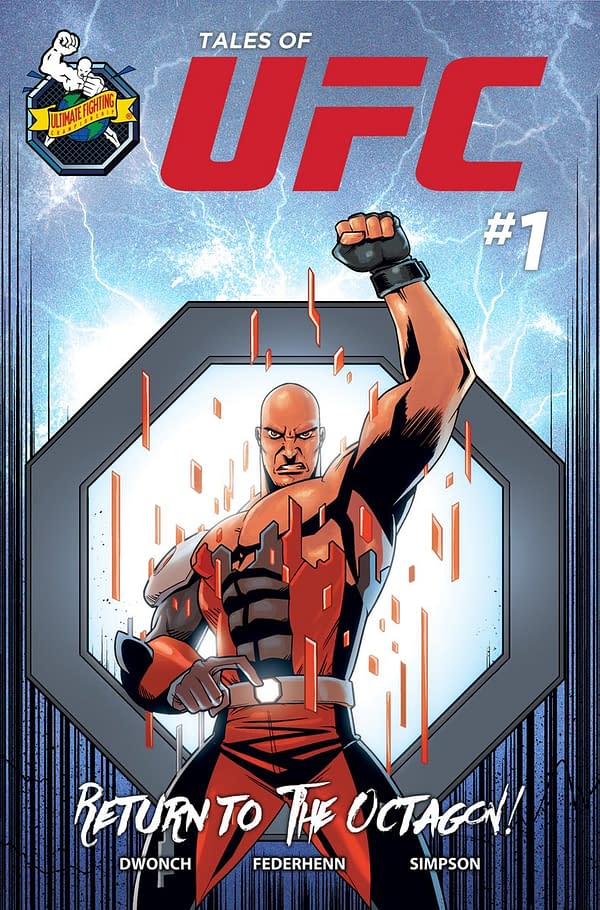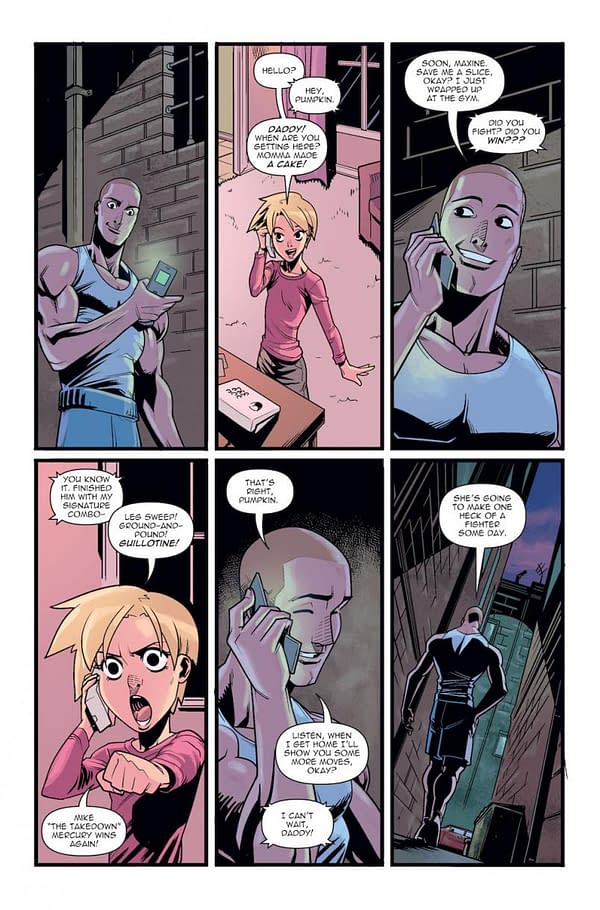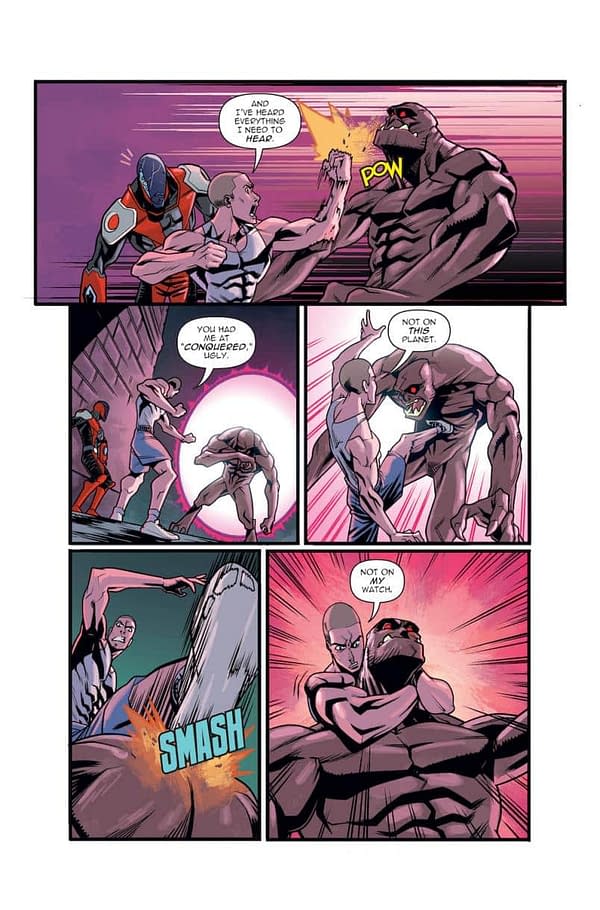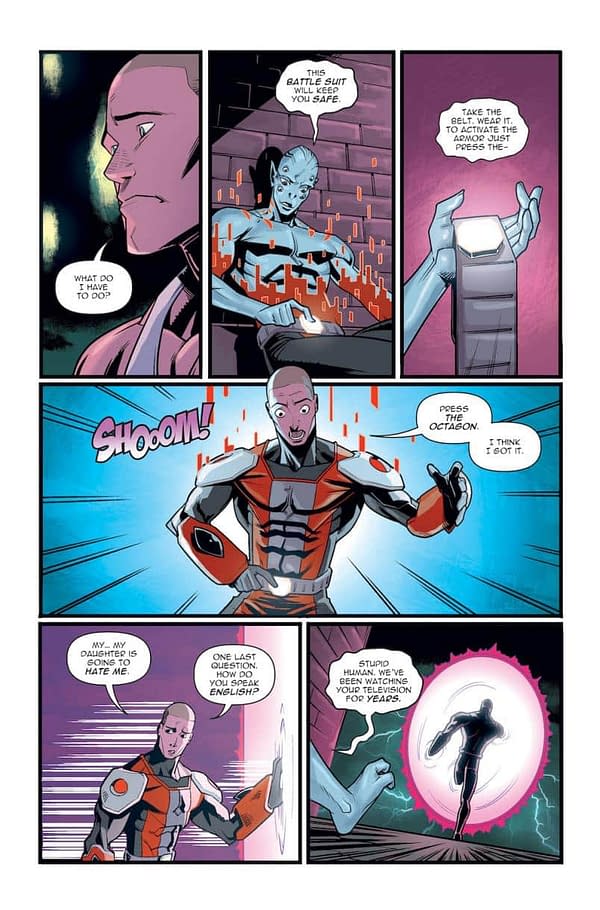 Enjoyed this article? Share it!