Unionised workers for UPS have just voted overwhelmingly to authorise strike action, if they can't reach a new contract agreement with management. The current contract ends on July 31st. Reportedly over 9 in 10 members voted to authorise the action if necessary.
Such a move is common in negotiation, as leverage to use against management by unions. No strike has been called, but now it is a lot more likely.
The current negotiation has lasted for eight weeks, regarding employee's wages, benefits and work conditions, with subcontracting deals a current sticking point.
The comic industry, as distributed by Diamond Comic Distributors, relies heavily on UPS to distribute comics and graphic novels. But a strike would also directly affect publishers as well as online stores/auctions.
A lot of the dealers who appear to be using USPS are actually taking advantage of deals where most of the delivery is handled by UPS and the local post office just takes care of "the last mile."
So… everyone cross their fingers for the end of July that everyone will find a common ground and can compromise to the betterment of all. You never know, it might happen.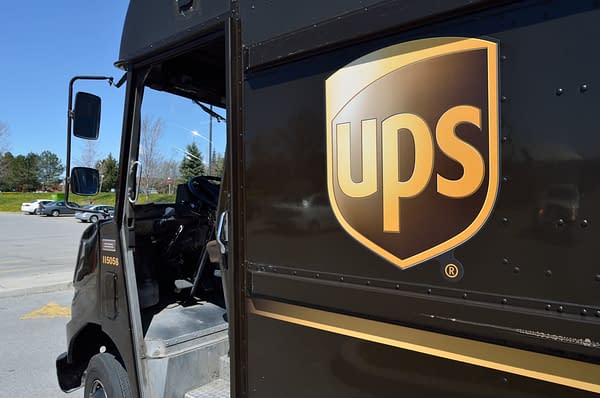 Enjoyed this article? Share it!