We Meet Vol For The First Time In The Next Batman: Second Son
In the previous issue of The Next Batman: Second Son, we learned about Jace Fox's first kill and maybe, just maybe, why he is less than keen to use the name Tim these days. As it is a name that Lucius Fox and Tanya Fox are rather committed to preserving in today's Next Batman: Second Son #9. First using the media… and then dealing with Jace. Or finding somewhere that will deal with him.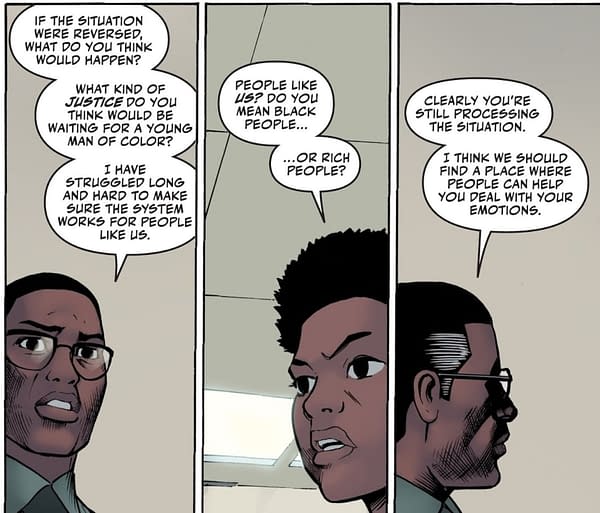 Sandford Military Academy. Just the place to turn a boy into a bat.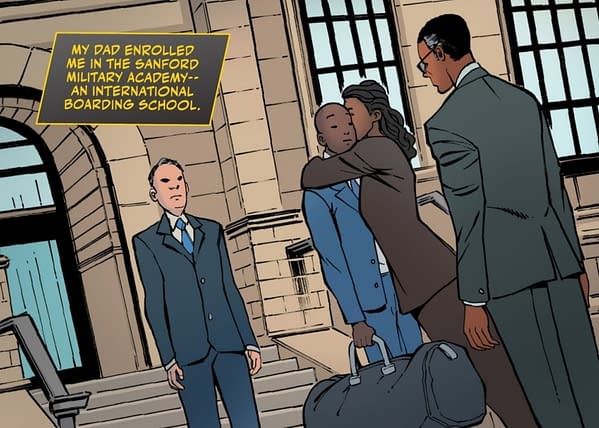 Surrounded by many like him. And dropping one very specific name.
Not much on the facial detail, but this is Vol.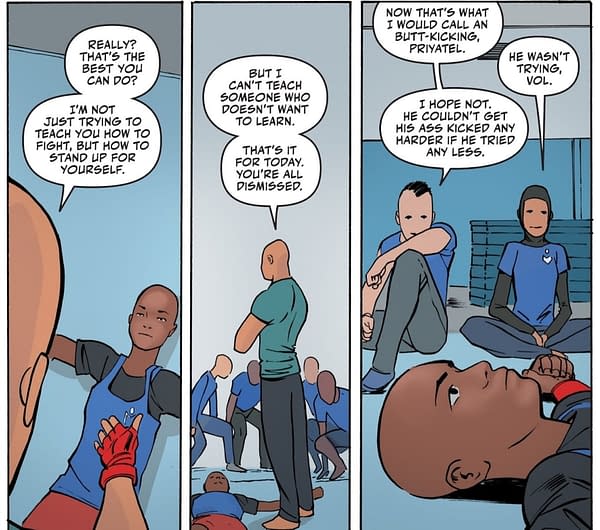 Clearly to be a friend of Jace Fox at Sandford. And destined to be so much more. In the world of Future State: The Next Batman, with Jace Fox taking up the Batman role and going directly up against his mother, if she but knew it, Jace Fox has a voice in his ear. His very own Oracle, and referring to him, repeatedly as Vol.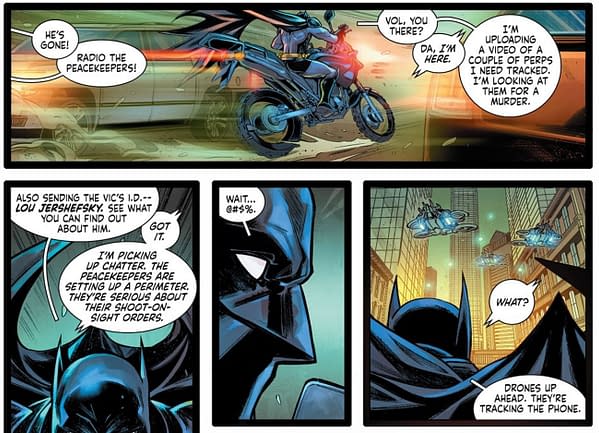 And with a Russian speech pattern. Looks like the old schoolboy network strikes again! I wonder if he kept the Mohican haircut? I do hope at leat that Jace Fox is making it worth Vol's while. Also, with a name like that, it's really hard to google for. Seriously, just try searching for Vol and see what you get…
The Next Batman: Second Son #9 Digital
The painful wounds of an estranged family are re-opened with Jace's deposition…and more of his "origin" is revealed! The Next Batman's formative years are revealed for the first time!

Written by John Ridley
Pencils Travel Foreman
Inks Norm Rapmund
Colored by Rex Lokus