Today will see Valiant Entertainment talk about, amongst other things, their new comic book, Savage.Rather than what I initially assumed, it's not a Turok Dinosaur Hunter remake, but something based in British Football Associations. A football player? A football fan? It's not clear yet.

But maybe something is in the water. John Wagner, Alan Grant and Dan Cornwell have created their own new comic that takes a football player and makes him a superhero. Maybe. Rok Of The Reds is about a British football player. No, not like the nice David Beckham, married to a Spice Girl and launching underwear lines. This is someone closer to a cross between Wayne Rooney and Vinny Jones. Violent, lacking in class, overbearing – and a damn fine footballer. Without that last aspect he'd be out on his arse and is barely tolerated for that.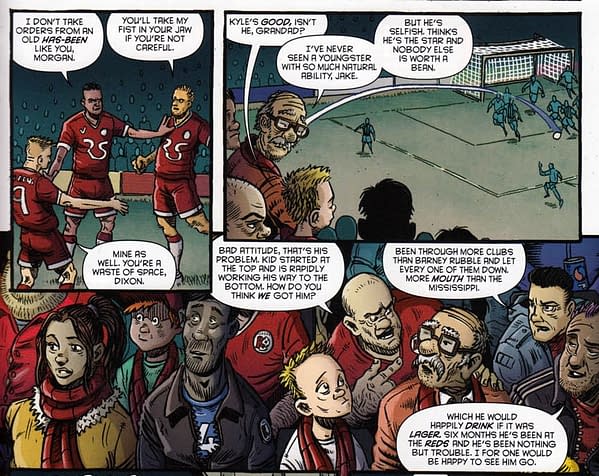 It's also a clear reaction to the classic British footballer strip where they tended to me a lot nicer and the title is a reference to the epitome of the boy scout footballer type, Roy Of The Rovers.
Rok is an alien, escaping war, crash landing on Earth. Kyle Dixon is a twat. The first issue of the comic is all about set up, telling us both these individuals life stories and the perilous situation they both find themselves in. But it's one that involves us in both the team, its fans and its owners. It's a fully immersive football comic book interspersed by space opera action.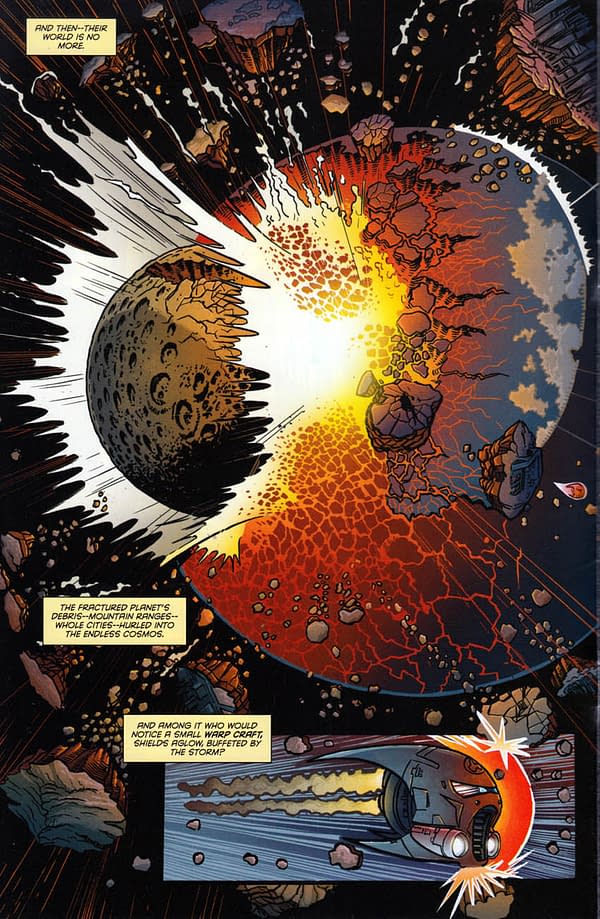 Issue 1 is out now. Issue 2 is out in July…



Enjoyed this article? Share it!