Posted in: Comics | Tagged: entertainment, hugo awards, jonathan ross
---
When Jonathan Ross Was Presenting The Hugo Awards. Until He Wasn't.
Jonathan Ross, is one of the UK's best known broadcasters, comedians and presenters, hosting a late night chat show and with a sideline in severe geekdom. And he's done quite a lot to make that a little more mainstream in his time on the stage of celebrity. Recently, he's begun writing comics books from the sci-fi fantasy Turf to the superheroic America's Got Powers to the revenge thriller Revenge.
Which means, amongst other things, he's a published sci-fi writer. But it's not good enough for the fans it seems, who fear the fact that he can also be an acerbic comedian,
It began with a tweet today from LonCon3, hosts of this year's leading sci-fi awards, the Hugos.
Now, Ross is no slouch when it comes to presenting awards. He presents the annual National Comedy Awards on ITV, and he's also presented the National Comics Awards and the Eisner Awards. As well as being a "name", he's also really, really good at it. It was a bit of a coup.
But clearly not for everyone.
The show began to spin back.
So what was the actual problem? Some pointed to Seanan McGuire's tweets
One of the LonCon3 organisers resigned.
I spent all of this week arguing with the Chairs. It was made clear to me that this was not for the Committee to decide. It was further made clear to me, as the conversation progressed, that the Chairs knew in advance that I would be unhappy, and that one of the Chairs was not even prepared to discuss the issues of Jonathan Ross's public abuse of women (that issue specifically: that Chair was prepared to discuss and excuse other issues).
This Mirror "most controversial moments" list came up time after time. Jonathan Ross tells jokes, often uncomfortable ones. But he's not exactly Roy Chubby Brown and they are usually rather well judged for the audience he's talking to. Even the big Andrew Sachs moment that got him and Russell Brand sacked from the BBC only got complaints two weeks after the show was broadcast when the anti-BBC Daily Mail picked up the story and got their readers to complain – about a show they'd never heard.
Jonathan Ross himself was replying to criticism,
But eventually enough was enough, the haters got what they wanted.
So what the hell was going on? Could there be truth in the following?
Because here's the thing. I've seen Jonathan Ross present both the National Comics Awards and the Eisner Awards. And he got it. Because he is one of the community. He's a fan first and foremost, and he is now a repeat published sci-fi writer to boot.
Well, it looks like the Eisners can continue to rely on Jonathan Ross to present their awards without competition. And do so in the knowledge that Jonathan Ross loves comics, sci-fi, and related areas, and that everything he does on stage is from that vantage point. Yes, he can be acerbic, but he works the room. Any mocking is truly done with love, and clearly so. It's flattering. He's really, really good at what he does.
Here's what the Hugo's just lost.
[youtube]https://www.youtube.com/watch?v=FGWiF126IF4[/youtube]
---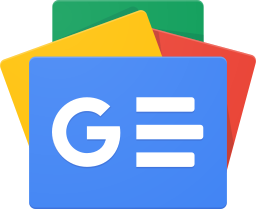 Stay up-to-date and support the site by following Bleeding Cool on Google News today!